Kealia Ohai Salary, Net Worth, Family, Relationship with J.J. Watt
Published On: 01 Jun, 2018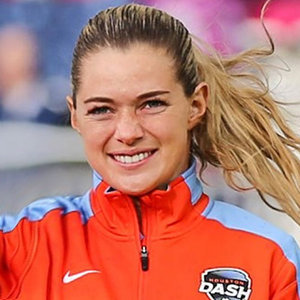 Kealia Ohai is a professional American soccer player who played on United States U-20 women's national soccer team. During her 2012 finals against Germany, she scored a winning goal, which led to the women's side of U.S. towards victory. She is mostly known as a captain of Houston based soccer team Houston Dash and a member of US national women soccer team.
How Much Is Kealia's Net Worth?
Kealia Ohai, age 26, has accumulated the leading part of net worth from her career as an American professional football player. According to time.com, female soccer players receive 60% fewer payments than the male soccer players. While their male counterparts earn an average salary of more than $300,000, the National Women's Soccer League provides just the amount of $37,800 to the women's soccer player. Also, NWSL offers a salary cap of more than $3 million to men whereas women only receive $265,000.
Kealia started her career from the University of North Carolina where she was the starter of North Carolina Tar Heels from 2010 to 2013. She won 2012 championship and got her recognition as tournament's most offensive player. She scored 14 goals in 22 of her games during her freshman year playing for the Tar Heels. She has featured as First-Team All-Atlantic Coast Conference (ACC) and ACC All-Freshman Team.
Kealia is also the captain of the soccer team Houston Dash based in Houston, Texas. Her very first draft was during 2014 NWSL College Draft where she was selected as a second overall pick. During the mid-2016, she became a captain of the team and scored 11 goals in 10 games where she made a bid for the golden boot. During her 2017 season, she injured her ATL ligament but was eventually recovered.
Who Is Kealia Dating?
Kealia is dating her longtime boyfriend J.J. Watt. J.J., who is an American football defensive end, plays for the Houston Texans of the National Football League. During the 2 Up Front Podcast on July 2016, he confirmed his relationship with Kealia.
Meanwhile, Kealia also confirmed that her dating life with J.J and revealed that she knew J.J. for a long time and always has been good friends with him. The duo met through Megan Cushing, who is also a sister of Kealia. Megan is married to J.J.'s teammate of Houston Texans, Brian Cushing.
Kealia and her beau J.J. also attended Sports Illustrated Awards in December 2017 at the Barclays Center in Brooklyn. The couple revealed they are very competitive and workout together. J.J. admitted Kealia is faster than him while he is slightly stronger.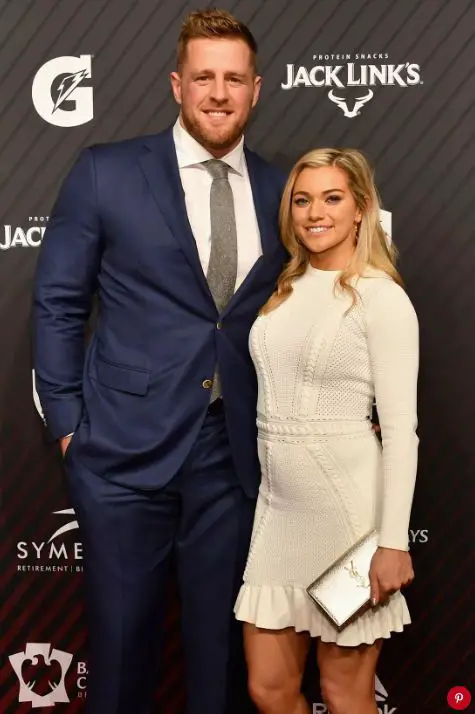 Kealia Ohai and J.J. Watt attends Sports Illustrated Awards in December 2017 at the Barclays Center in Brooklyn (Photo: people.com)
While at Sports Illustrated Awards, J.J. received the award as Sports Illustrated's Sportsperson of the Year alongside Jose Altuve. He was excited to share the honor with Houston Astros second baseman, Josh.
Family Life
Kealia was born to her parents Ben Ohai and Cindy Ohai. As a native Hawaiian, Ben named his daughter Kealia after Kealia Beach situated on the island of Kauai. As a sibling, she has sister Megan Cushing in her family. Megan started at USC for four-year and had ambitions to play in the professional scenes. Kealia's brother-in-law, Brian Cushing, who is married to Megan, is an American football linebacker who played for the Texans.
Short Bio
Kealia Ohai was born on 31 January 1992 in Draper, City in Utah as Kealia Mae Ohai. The professional American soccer player stands at the height of 1.65 m (5' 5") with inverted triangle body shape which supports her weight. She has a mixed ethnicity as Polynesian of Hawaiin descent and posses American nationality. As per wiki, she graduated from Alta High School in 2010.
---