Chloe Green Wiki: Age, Baby, Net Worth, Boyfriend, Father
Published On: 08 Jun, 2018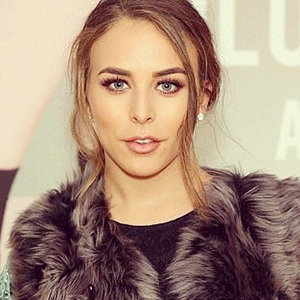 Chloe Green is the daughter of the business tycoon, Sir Philips Green. She launched her shoe-line called CJG by Chloe Green in 2012 for Topshop range with the various collection of shoes including her signature style. Recently, she came to limelight after she welcomed her baby with the American convicted felon who spent two years behind bars due to the possession of a firearm and grand theft.
Chloe Welcomes Baby: Who Is Her Boyfriend?
Chloe Green and her partner Jeremy Meeks welcomed their first baby on 29 May 2018. Chloe shared the news on Instagram on 7 June 2018 and announced her son's name as Jayden Meeks-Green. The Topshop heiress posted the picture of her new-born-baby and stated she and her son are doing well.
Chloe first revealed her pregnancy news in March 2018 during a holiday trip on her father's yacht in Monaco. The Instagram star shared her pregnant baby-bump, and the sources claimed she intends to give birth and spend some weeks with her child somewhere in the Mediterranean sea.
Chloe and Jeremy confirmed their relationship during the summer of 2017. They spent their time on a yacht together in Turkey, a year after Jeremy was released out of prison. Jeremy was arrested in 2014 due to gun possessions, and his mug shot went viral when City of Stockton Police Department published his photo.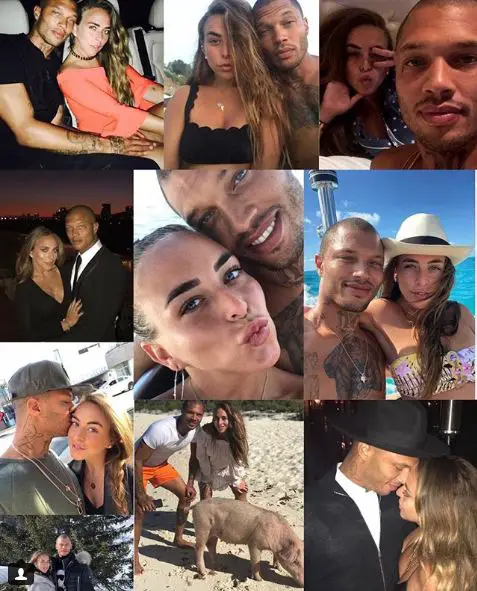 Chloe Green and her boyfriend Jeremy Meeks in a picture posted on 7 Februaray 2018 (Photo: Instagram)
Chloe and Jeremy reportedly met at the Cannes Film Festival in May 2017. Jeremy was modeling for the German fashion designer Philip Pein when Chloe and Jeremy set their sight on each other. Since then, the couple is inseparable, and they are also maintaining a healthy bond.
Jeremy has a son named Jeremy Jr. with his ex-wife Melissa Meeks. Their estranged relationship came to an end on 7 June 2018 when Jeremy finalized his divorce with his former wife, Melissa. According to TMZ, Jeremy and Melissa will share joint legal custody of their children. The paperwork which they signed on 7 June 2018 also officially ended their marriage and the documents filed in L.A. County states they are both single.
How Much Is Chloe's Net Worth?
Chloe Green is the daughter of the British businessman and the retail billionaire, Philip Green. Her father Philip, who is the CEO of Arcadia Group and the owner of Topshop and Topman, has the net worth of $2.7 billion. In June 2017, BHS scandal revealed he suffered £135 million profit crash in the accounts filed of BHS.
Chloe is a social media star who is active on Instagram and posts the images of her luxurious lifestyle. As an heiress of her father's Topshop, she is lavishing in luxury. Chloe also claims that at the tender age of 10, she attended board meetings. She spends her childhood on her father's 109-foot yacht, Lionchase.
She also has a younger brother named Brandon Green. Both the brother-and-sister are enjoying their luxurious lifestyles of their billionaire father. Since Chloe's career is overshadowed due to her personal life, her actual figure of net worth is secluded.
Short Bio
Chloe Green, who was born in 1991, is currently at the age of 27. She was born to her father Philip Green and mother Tina Green in England. As per wiki, she studied at the International School of Monaco.
---