Eugene Lee Yang Wiki: Age, Gay, Parents, Net Worth
Date: 11 Jun, 2018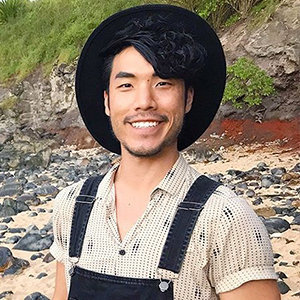 Asian-American film director, Eugene Lee Yang is a Development Partner at BuzzFeed Motion Pictures and has gained mass appreciation from his 2017's video, The Try Guys. He is a writer and a producer and has millions of viewers worldwide that make him one of the famous faces across social media at the age of 32. He is known for taking the initiative of queer prom to support the gay community in May 2017.
How Does Eugene Lee Yang Accumulate Net Worth?
The 32-year-old internet personality makes prominent part of his net worth from his production company BuzzFeed Motion Pictures. As his funny video, The Try Guys has been viral across the internet, the popularity of his waggish acts makes him earns enormous fortunes.
Eugene is one of the prolific comedians that has amassed revenues through BuzzFeed videos like If Disney Princes Were Real in 2014 and 2015's Women's Ideal Body Types Throughout History.
The actor is soon planning to leave BuzzFeed this year in 2018 along with his The Try Guys casts, although nothing has been officially confirmed.
Is Eugene Gay? All About His Sexuality And Support For LGBTQ
Eugene is whimsical and had tried a collection of ladies undergarments and Halloween costumes. A non-scientific poll of gay guys also indicated that they were fangirling over Eugene to the reports of newnownext.com on December 2014.
In an interview with mochimag.com, he said that he pictured himself as an ugly unisexual guy during his childhood but now everything has changed. Most of his famous videos, especially with the Try Guys series, are quite sexy and appealing. He has also replicated the famous Kim Kardashian's famous butt photo in late 2014.
He posted a video on 13 October 2014 on his social sites about the awkward moments that a gay or a straight guy faces. He contrasts the reality between two sexuality on giving compliments, advice and meeting the family.
Eugene is gay and wants to make the world a better place for LGBTQ community. In early 2017, he proposed an idea of queer prom. He introduced the concept as he had his own discomfort while attending prom as a young gay person. He said that queer prom is from people of all sexual orientations.
Eugene's initiative proves that he supports LGBTQ community and even released a video on 28 April 2017 announcing that he will be the executive producer of the unprecedented event in of LGBT community. The queer prom in May 2017 was attended by modern greats like Adam Lambert, Margaret Cho, Latrice Royale, and Ryan Murphy.
On 24 September 2017, he attended a gay wedding of TheTry Guys co-stars.
Is Eugene Lee Yang Dating?
Eugene social network sites are filled with pictures of ladies. He has posted a photo with a woman named Quinta Bronson with a caption Date Night on 18 September 2015. The photo caption then undoubtedly linked Quinta as his possible partner.
He has also shared a picture of a juice referring it to his girlfriend on his Instagram on 23 February 2015, however, his relationship status is still unclear till now.
Eugene's Family: Mother's Day Wish
The actor is very attached to his parents and two sisters, Christie and Whitney Yang. Although Eugene keeps updating his Instagram snapshots with his family photos, his parents' name remains a mystery.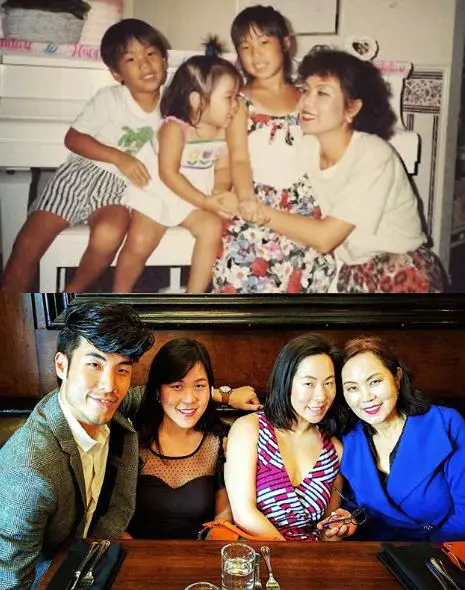 Eugene Lee Yang and his sisters with their mother on 14 May 2018 (Photo: Instagram)
His mother resides in France since he was a kid, so Paris is his second home. The actor posted an image along with his two siblings to wish their mom on Mother's Day on 14 May 2018.
Short Bio
Eugene Lee Yang was born on 18 January 1986 in Pflugerville, Texas as per wiki. The actor has obtained his Bachelor's Degree in cinematic arts from the University of Southern California in 2008. Eugene is 1.83 meters (6') in height and possesses mixed ethnicity (Asian-American).
---