Jade Pettyjohn Wiki: Boyfriend, Dating, Ricardo Hurtado
Published On: 26 Jun, 2018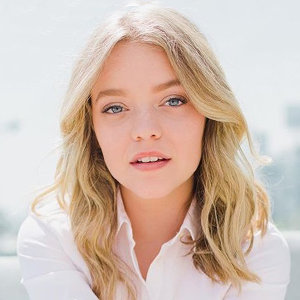 American actress Jade Pettyjohn is best known for her role of Summer in the American musical-comedy, School of Rock. She has appeared in multiple episodes of the drama series, An American Girl where she portrayed the character of McKenna Brooks. Likewise, she has landed the roles in famous series like The Mentalist, Criminal Minds: Suspect Behavior, and Nicky, Ricky, Dicky & Dawn.
On-Screen Boyfriend In Nickelodeon's Comedy Series
Jade portrayed the recurring role of Chloe Hartman in Nickelodeon's comedy series, Henry Danger. During the eleventh episode of the first season called Henry the Man-Beast, Chloe was revealed to be dating Henry Hart. American actor, Jace Norman played the role of her on-screen boyfriend in the Nickelodeon's series.
Chloe did not know that Henry and Kid Danger were the same person. She fell for Kid Danger and regarded Henry as her friend. Henry, who was her first boyfriend, hadn't gone out with Chloe for a while. Chloe wanted to go to the Meat Ball with Kid Danger during the second season and asked him out. Henry as Kid Danger accepted and Chloe further developed her romantic feeling towards Kid Danger.
Is She Dating Behind The Camera?; Friends With Ricardo Hurtado
The actress has a different perception to share when it comes to her boyfriend in real life. During an interview with HuffingtonPost in June 2016, Jade was asked whether she was going out with anyone or not? As a reply, she said that she couldn't even imagine adding a boyfriend in the midst of her busy schedule. Jade also stated that she works six days a week and has no time for thinking about her dating life.
Nevertheless, the sweet teen actress is friends with American actor Ricardo Hurtado. Ricardo and Jade both landed starring roles on School of Rock. The duo was also spotted dressed up in March 2016 at Lusby, Maryland. They were set to attend a lunch party in Hollywood.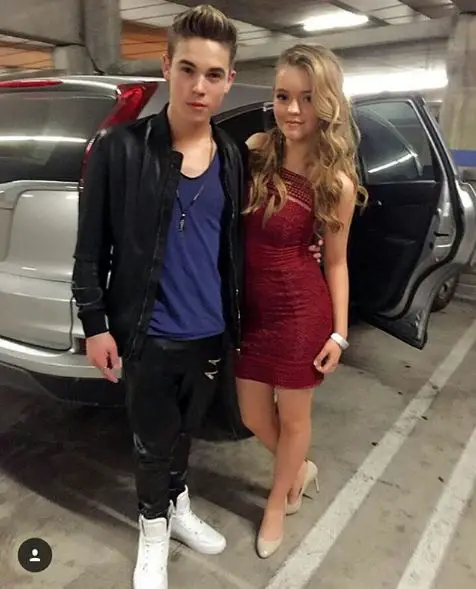 Jade Pettyjohn and her friend Ricardo Hurtado dressed up to attend lunch party at Hollywood in May 2016 (Photo: Instagram)
During Ricardo's 18th birthday on 22 August 2017, she wished him 'Happy Birthday' on Instagram. She also said that the duo had only known for three years, but she felt like they grew up together. She also thanked the American actor for singing musical theatre with her. Ricardo is in the relationship with his girlfriend, Jada Facer.
Jade is more focused on her acting career rather than developing romance at the age of 17. As of June 2018, she is reportedly single. She has also remained focus on her upcoming film, Against All Enemies. She is set to land the role of Jenny Kowalski in the political thriller film.
What's Net Worth Of Jade Pettyjohn?
Jade Pettyjohn has gathered her net worth from her career as an American actress since 2008. She has earned fortunes from her longest-stint on TV series like Revolution (2012-2013), Henry Danger (2014-2015), and School of Rock (2016-2018). She is also gathering revenues from her post-production movies like Destroyer, Trial by Fire, and Against All Enemies.
Short Bio
Jade was born on 8 November 2000 in Los Angeles, California as Jade Elizabeth Pettyjohn. She enjoys playing guitar and participates in stage shows and fundraisers. Jade stands at the height of 1.52 m (5') and belongs to American nationality.
Her father Shiloh Pettyjohn works on the interwebs whereas her mother Jessica Pettyjohn is an artist. Jade resides in Los Angeles with her family. As per wiki, she gets excellent grades at school in spite of her busy schedule.
---