Alex Gorsky is the Chairman and Cheif Executive Officer at Johnson & Johnson, a household brand. The company has been running since 1886, and Alex is the 7th CEO and Chairman and 9th leader for the company since it's establishment. He started working as the CEO of the company since 2012.
Besides that, Alex is also a member of The Business Council' and is on the board of seven other companies. Alex has worked in the position of chairman for 'Catholic Medical Center,' chairman at 'Worldwide Franchise at Ethicon,' 'Inc., and Head-North American Pharmaceuticals Business at 'Novartis Pharmaceuticals Corp.' as well as Inc and President of 'Janssen Pharmaceutical.'
Wiki-Age, Family
Alex was born on 24 May 1960. His family members include his parents' father, Albert Gorsky, and mother Loretta Gorsky and five siblings.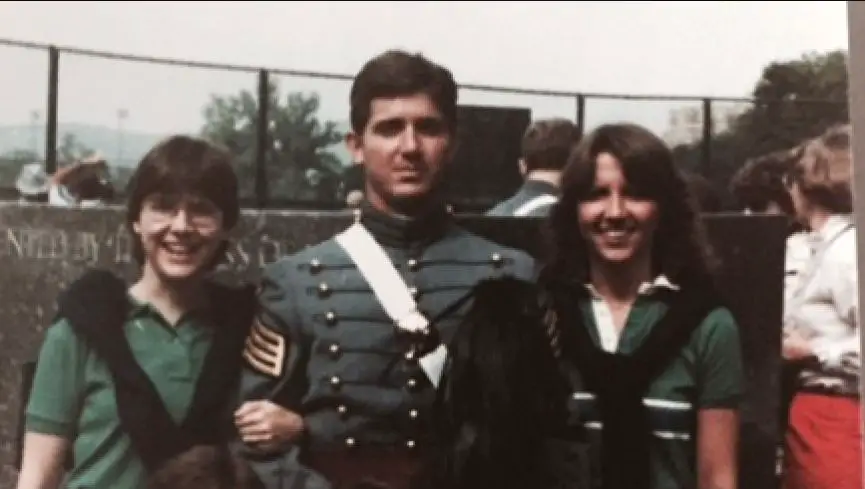 Alex Gorsky with his family (Source: .jnj.com)
His family members are hardworking; they work in the healthcare field.
Education Details
Alex Gorsky attended United States Military Academy at West Point in 1978 and graduated with a Degree in BS Engineering and Political Science. For further education, he enrolled at The Wharton School in 1994 and obtained his MBA Degree from the business school in 1996.
Furthermore, he has also received an Honorary Doctorate from Thomas Jefferson University in Philadelphia.
Similar: Chuck Robbins, CEO of Cisco Systems Wiki: Net Worth, Wife, Salary
Who Is Alex's Wife? Son's Details
Alex's wife is Patricia, a lifelong nurse. The pair has been married for more than 30 years, as of September 2019.
Along their expedition as a married couple, they welcomed a son named Nick in their life. Nick graduated from the University of Pennsylvania- The Wharton School with a Bachelor's Degree in Science and Economics in 2011. He later got his Master of Business Administration(M.B.A) from London Business School in 2018.
He has been with McKinsey & Company as Associate since October 2018.
Explore This: Ajaypal Singh Banga, CEO of MasterCard Wiki: Salary, Net Worth, Wife
Salary and Net Worth
The CEO of 'Johnson & Johnson' Alex Gorsky, who has been handling the company since 2012, has inevitably achieved a great feat and considerable income. He made $20,097,572 in total compensation that includes $1,642,308 as salary, $3,570,497 as a bonus, $4,305,594 as stock option, $10,319,463 as stock and $259,710 from different type of compensation, according to fiscal year 2018.
Furthermore, Alex has made over 14 trades of 'Johnson & Johnson' since 2011 and most recently exercise 103,529 units of the company's stock worth $14,233,790 in February 2019.
Summing up all his earnings from career, his net worth is estimated to be around $77.1 million, according to Wallmine.
Also Read: Mike Wirth, CEO of Chevron Wiki: Salary, Net Worth, Family Life
Interesting Facts About Alex 
Alex is a military veteran—he had served as an Army Ranger. He reached a Captain rank when he finished his military career.
 
He is passionate about healthcare; he believes innovation is the only way healthcare could be shaped into a positive and prosperous future.
 
He has also established programs that educate and guides his employees toward better health and wellness by balancing their work life and lives at home.
 
Alex has also been involved with various organizations to raise funds and awareness; he also participated in TriRock Philadelphia Triathlon and raised $500K for cancer research and treatment for the Children's Hospital of Philadelphia in 2015.