When the app HQ Trivia hit the market of iOS and Android in 2017, players became fascinated with the daily trivia games, and soon the app gathered millions of users. It is quite sad that one of the designers and CEO of the user-favourite trivia game, Colin Kroll, is no more with us.
Colin earned a title of Chief Executive Officer of HQ Trivia in 2015. Before Trivia, he worked as an adviser for Twitter and founded the popular app Vine.
Cause Of Death And Funeral Of Colin Kroll!
Police found a dead body of CEO of HQ Trivia, Colin Kroll, in his apartment of Manhattan on 16 December 2018. He was at the age of 34. The cause of his death is believed to be an overdose of drugs. As per the New York Police Department, they went to his apartment and found his dead body along with the drug paraphernalia nearby. 
According to Dailymail, Colin's girlfriend called the New York City Police Department around 12.15 A.M on 16 December. His girlfriend told the cops that Colin was not answering her call and she couldn't get in contact with him.
New York police went to his Manhattan apartment for a welfare check and found the co-founder of Vine unresponsive in his bed. According to the sources, cops found cocaine and heroin in his apartment. It is yet to get revealed about the details of his girlfriend and since when he was dating her as she prefers to keep her details behind the curtain.
Condolences are pouring over the loss of CEO of HQ Trivia. The popular app, HQ Trivia released the official statement on 16 December 2018 from Twitter and expressed the solaces:
We learned today of the passing of our friend and founder, Colin Kroll, and it's with deep sadness that we say goodbye. Our thoughts go out to his family, friends and loved ones during this incredibly difficult time.
Rus Yusupov, fellow co-founder of HQ Trivia also paid his tribute from Twitter and mourned over the loss of his beloved friend.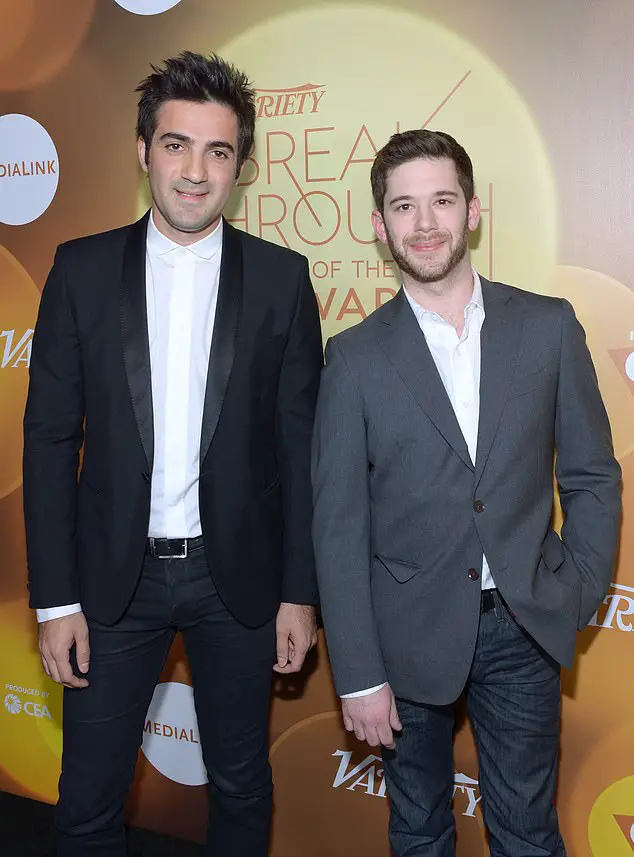 Colin Kroll pictured with fellow HQ Trivia co-founder, Rus Yusupov (Photo: dailymail.co.uk)
Meanwhile, Colin's father, Alan Kroll, talked with the New York Times and said that his son, who had talent and accomplished a lot in his young age, has completely gone to waste. He said that his son had recently ceased drinking alcohol and didn't have a drug problem. Alan further added that he was aware that Colin took drugs recreationally.
Don't Miss: Georgina Rodriguez Wiki, Boyfriend, Ronaldo, Pregnant, Rumors, Height
Colin was scheduled to meet his father in Michigan for a 10-day Chrismas vacation, and they were planning to discuss his move from the New York City. But it is quite sad that now Colin's father must prepare for the funeral of his son with the rest of his family.
How Much Was Colin Kroll's Net Worth?
Colin Kroll, who died at the age of 34, used to have a net worth over millions of dollars. The multi-millionaire made his name in Silicon Valley, and his startups HQ Trivia was worth $100 million. He served as a chief executive of HQ Trivia, a play quiz app that hit the market in August 2017.
Venture On: Miles Brown Wiki, Age, Parents, Height, DWTS Juniors
HQ Trivia gained popularity in no time, and during early 2018, the app records millions of user with the startup closed worth $15 million investment round from Founders Fund. Moreover, he used to work at Vine as a co-founder since June 2012. In just a few months, Twitter took Vine for $30 million. Colin is a graduate of Oakland University where he obtained a degree in Computer Science, as per wiki.