As his knuckles' tattoo read "Self Made," Ryan Friendlinghaus is a self-made man and has built a massive empire around. The businessman also doubles up as a caring husband and father.
Ryan Friedlinghaus became popular after featuring on the MTV series Pimp My Ride. He is co-founder and CEO of the car customization company West Coast Customs. His company worked with Carroll Shelby to build custom Ford Mustang Cobras. He is also featured on shows Street Customs and Inside West Coast Customs.
What's Ryan Friedlinghaus's Net Worth?
Ryan Friedlinghaus has accumulated the net worth of $15 Million. He derives prominent part of his wealth from his owned company West Coast Customs. His company made a revenue of $10 million by the year 2008. He also increases fortune appearing in the Reality Show Pimp My Ride.
Ryan owned support from celebrities such as Shaquille O'Neal, and Sean Combs. Thus, his company has become a multimillion-dollar business and gained notoriety. The company is spread to an area of 60,000 square feet and headquartered in Burbank, California. 
West Coast Customs was founded in 1994. He started his business just at the age of 18 with the money $5,000 which he saved from working in his father's liquor store.
Ryan is currently residing at his luxurious house and lives a lavish lifestyle.
Read Also: Jamie Mazur Wiki, Job, Net Worth | Alessandra Ambrosio's Ex-Fiancé Facts
Ryan's Married Life; Announces Wedding On Twitter!
Ryan Friedlinghaus married Meagan Elliott on 11 November 2011. The couple tied the knot exactly on 11:11, which is regarded as the time to wish. Meagan Elliott, who adopted Ryan's name, manages her company West Coast Crystals. The couple made their wedding official though Twitter.
Ryan and his wife shared vows after being in a smooth dating relationship. A day after his marriage, he made his marriage public after posting a tweet. Although they married on 11 November 2011, they had their official wedding ceremony on Christmas day 2011.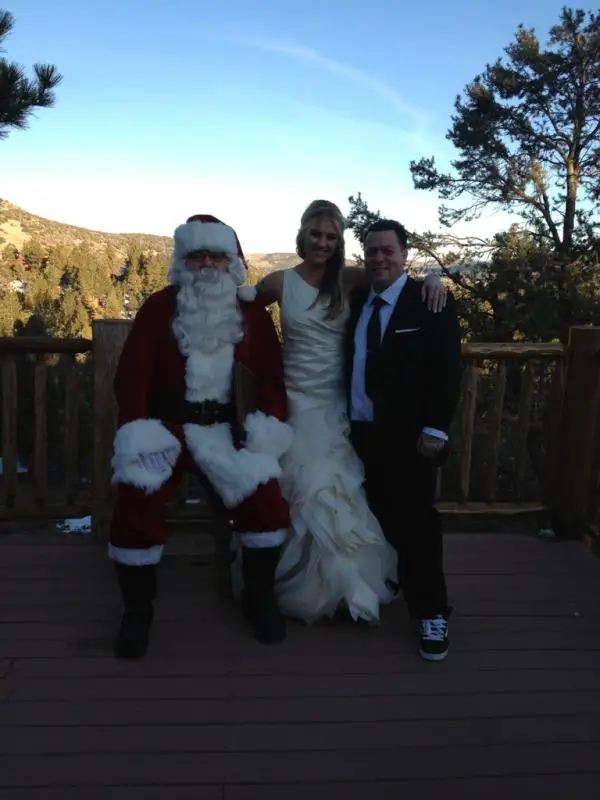 Ryan Friedlinghaus wed Meagan Friedlinghaus on Christmas Day 2011. (Photo: Instagram)
The two were in wedding costume, and Santa made their vows. The couple is in a blissful relationship which falsified the news of the divorce.
Parents Of Three; Blessed With Children
Ryan Friedlinghaus and his wife is now a parent of three. They have two sons named Ryan Friedlinghaus Jr., Dylan Friedlinghausm, and a daughter, Briana.
His son Ryan Jr. is a founder of clothing line Pas De Faux. Also, Ryan's son Dylan is a 13-year old singer and is a YouTube Star. He is famous for his YouTube channel Dynamite Dylan. Dylan is currently studying in sixth grade in middle school. Their youngest daughter Briana was born in August 2008 and currently ages 9.
Ryan is a family and often post about his sons and daughters. On 13 August 2017, he posted an adorable picture of her daughter and mentioned that Briana is his strength and weakness. Then on 21 August 2017, he shared a picture of Briana's birthday celebration with his friends and family.
His wife, Meagan Elliott-Friedlinghaus also shares pictures of her family on her Instagram. She posted a picture of her family of five having a fun time in Cloud Gate, which is infamously called The Bean, in Millennium Park, Chicago, Illinois on 31 July 2018.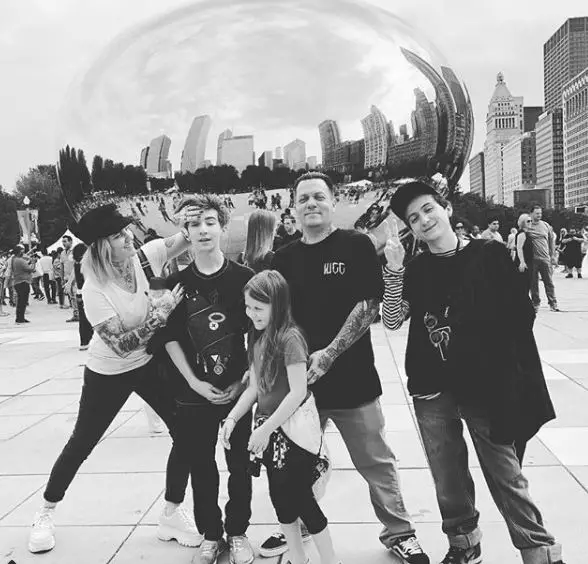 Ryan's family time in The Bean, Millennium Park on 31 July 2018 (Photo: Meagan's Instagram)
Before their time in Millennium Park, the family also posed for a picture in the Ames room, and Meagan shared the picture on her Instagram account on 18 June 2018.
Don't Miss: Michael Burry Wiki, Married, Wife, Family, Net Worth
Ryan Friedlinghaus's Family; Late Father Believed His Dreams
Ryan Friedlinghaus says that his parents are his inspiration. As mentioned in the caption, his father believed in his dream and used to inspire Ryan. On 22 April 2016, he Instagrammed a photo with late father expressing his devotion toward him. His father died on 22 April 2004.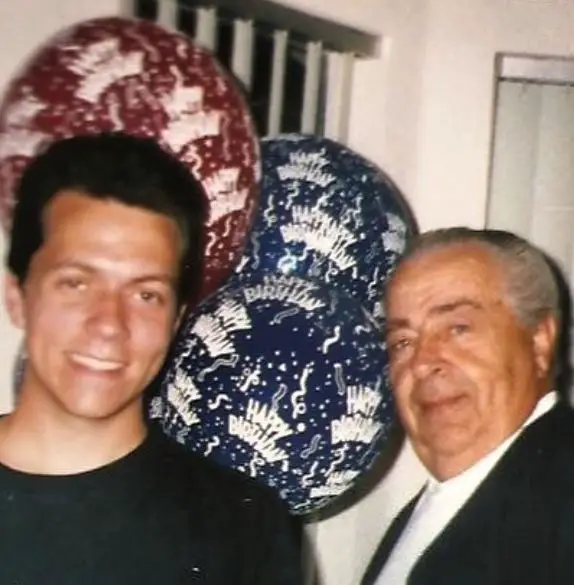 Ryan Friedlinghaus poses with his late father shared on 22 April 2016 (Photo: Instagram)
On Mother's Day 2017, he wished his mother via Instagram and said that he is grateful to have her in life.
Short Bio
The businessman was born on 22 April 1975 in Los Angeles, California, the USA. He is also known by his nickname Shady as per wiki. Ryan Friedlinghaus has a short height than his wife, Meagan Friedlinghaus.
Ryan has multiple tattoos in his arms. He has also inked a 'Self Made' tattoo in his knuckles.