Not everyone has the great career on their side with an even more famous wife who has been the sweetheart of his life. Jon Hill can be considered too fortunate and also excellent at playing both the tunes of drum and his love life. Husband to the famous youTuber, Jaclyn Hill, Jon Hill has a different success story from his wife.  
His Career as a Drummer:
His interest in music sprouted early at the age of 13, but he wanted to play the guitar at the time. The eureka moment hit him later when he realized he was doing drum-like beats on the guitar. He made his mind as a drummer and then made a career out of it.
He started playing drums for different bands as a teen and also in his high school's marching band. He has his share of work experience as an electrician and a bartender.
How much is Jon's Net Worth?
The drummer hasn't made the efforts to publicize his net worth on media, however, his other half; Jaclyn Hill has the notable net worth of $1.5 million as a makeup-guru. His salary and other finances are still unknown to the public.
Married Life with Teenage Sweetheart!
Jon never had stable family location as a child because his army father moved to a lot of places. He moved to Florida at the age of thirteen and many other areas including a detour in Japan.
His love life made an appearance later when he met his wife, Jaclyn in his teenage days. Love got them good at the early age, and they ended with a beautiful marriage just when he was twenty-one, and Jaclyn was nineteen.
The year was 2009 only two years before his Youtuber wife started her Youtube Channel. They are never hesitant to post their love for each other on social media.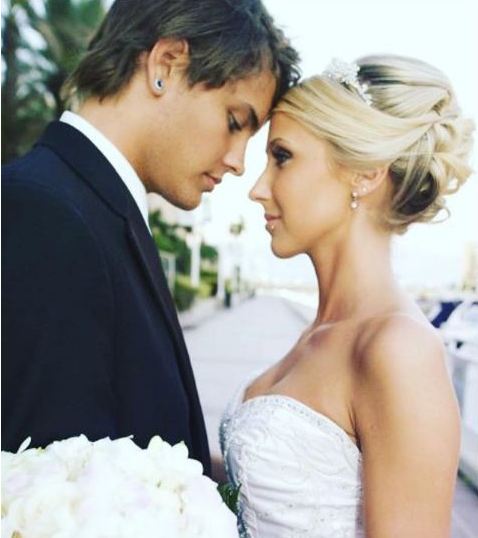 Caption: Jon Hill and wife, Jaclyn Hill at his wedding day.
Source: Instagram
Secret Got Out!
The duo came out recently with the struggles over the years they had been secretly facing. It turns out that the professional drummer was secretly dealing his addiction. The emotional trip to Sobriety was not an easy journey for the couple as Jaclyn took a break from YouTube when Jon was suffering from seizures.
Jon made an emotional picture public on his Instagram with the heartbreaking caption.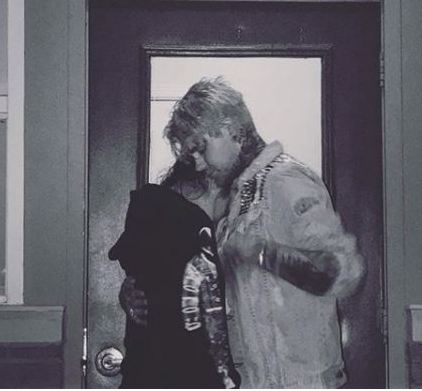 Caption: Jon HIll about his sobriety, the photo posted on September 25, 2017.
Source: Instagram
Jaclyn was happy enough to re-upload his post and show her pride for her husband. She quotes,
"I'm so proud of the man he has become. I'm thankful for our journey."
Short Bio:
According to a wiki source, the drummer was born on August 22, 1988, in Houston, Texas, United States. The 29 years old drummer birth sign is Leo. He belongs to white ethnicity and enjoys an impressive height.