Childhood is the reflection of the person they intend to be. But for Ally Hilfiger, who had a horrific childhood, is now a top rated producer. Better known as the daughter of designer Tommy Hilfiger, she came to limelight after her short-lived stint in MTV show 'Rich Girls.' On a personal level, she has a settled family life with husband Steve Hash and a daughter named Harley.
Career and Progression:
Ally has proven herself in visual art as she made her acting debut in Broadway production's "Abby's Song." Then she produced and presented herself in the TV show 'Rich Girls' in 2003 and later produced a movie named 'Proud' in 2004.
The oldest Hilfiger daughter has made some appearances in different TV series namely 'Extra' and 'Today,' and in a documentary called 'Scatter My Ashes At Bergdorf.' Besides that, she made contributions to the designs of her father before eventually turning up the heat as the producer and the actress.
The Suffering that Stole her Childhood!
At the age seven, Ally was bitten by the tick in the stomach which her mother removed. However, after 11 years, the small bite of tick had severe consequences which developed into Lyme disease.
The Lyme disease, which remained dormant for years, stole her childhood and deprived her of tiniest of happiness. To add salt to the wound, her parents didn't understand her suffering and treated her with psychiatric drugs.
In her book, "Bite Me," she goes behind the time when she hated her father for forcing her to psychiatric drugs. She even revealed that she used to smoke weed to go through the pain as she suffered a panic attack, knee strains, deteriorating memory, and much more.
In a heart-wrenching story, she uncovered the story behind her near impossible recovery and her struggle with twelve doctors.
Wedding to Longtime Boyfriend, Steve Hash!
After her recovery from Lyme disease, everything seems at the perfect place for Ally, as she is now a proud mother of a daughter and shares a strong bond with husband, Steve Hash.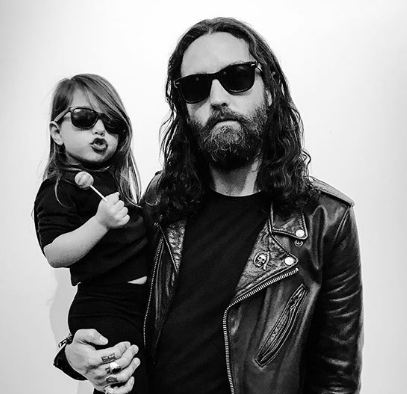 Caption: Her husband and her daughter on 26th November 2017
Source: Instagram
Ally started dating her dream man, Steve Hash in 2010 and has been together ever since. The couple then added a new chapter to their story when they welcomed a daughter named Harley in early 2015.
After a year and a half of becoming parents Ally and Steve got engaged in the city of love, Paris in August 2016. While opening about her engagement, she told People.com
I was so surprised and overwhelmed with happiness and excitement.
Overwhelmed is the perfect word which described their engagement. Then after 11 months of their engagement, the couple got married in a lavish outdoor wedding ceremony where Ally was seen in a one of a kind wedding dress which was designed by herself in collaboration with his father.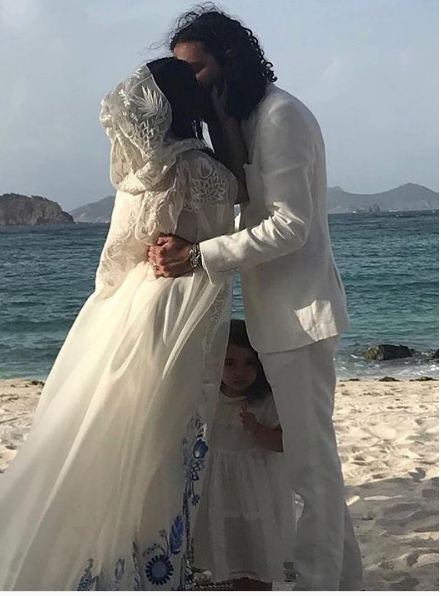 Caption: A Wedding Kiss with husband Steve Hash in June 2017
Source: Instagram
The couple shared their wedding vows in June 2017 where their two-year-old baby daughter, Harley served as a flower girl. The ceremony had some outstanding presence with the guitar playing of Rolling Stones guitarist Ronny Wood.
 
How Much is Ally's Net Worth?
Ally, who is the daughter of world-famous designer Tommy Hilfiger lived a luxurious lifestyle thanks to his father's net worth of $400 million. The oldest daughter of Tommy had a fair share of success as she excelled being a celebrated actor and a producer. Although her net worth still behind the curtains, she probably enjoys fortunes worth millions of dollar.
Short Bio of Ally:
Ally was born with the birth name Alexandria Hilfiger on 26th February 1985 which makes her age 32. She was born to parents Tommy and Susie Hilfiger in New York City. The American producer spent a lovely childhood with her three siblings, Richard, Kathleen, and Elizabeth. Belonging to white ethnicity, she stands at an average height of 5 feet and 2 inches and keeps her body in fit and healthy shape. Mother of a daughter completed her education from Professional Children's School and further attended Stella Adler Studio of Acting.