Amy Powell is a former President of Paramount Pictures who joined the company in 2004 and worked for almost 15 years. After becoming the president in 2013, she was considered the powerhouse of Paramount.
She has produced Justin Biber's documentary Never Say Never and oversaw projects like School of Rock, Minority Report, Shooter, Galaxy Quest, The Devil Inside and concert film Katy Perry: Part of Me.
Fired From Paramount
Amy was fired from the Paramount television in July 2018 after she was accused of making racist comments that were inconsistent with the company values. She was reported of commenting on black women being angry in a conference call with the producers about the television adaptation of the 1996 movie First Wives Club.
Discover More: Carly Pope Bio, Age, Net Worth, Married, Lesbian
According to the report, her insensitive remark prompted an African-American assistant who was on the call to complain about the incident. However, Amy denied making any such offensive comments.
The news of Amy getting fired took industry observers by surprise as they were expecting her to receive even high-profiled job. She was a valuable staff of Paramount who had a good relationship with celebrities and industry personalities.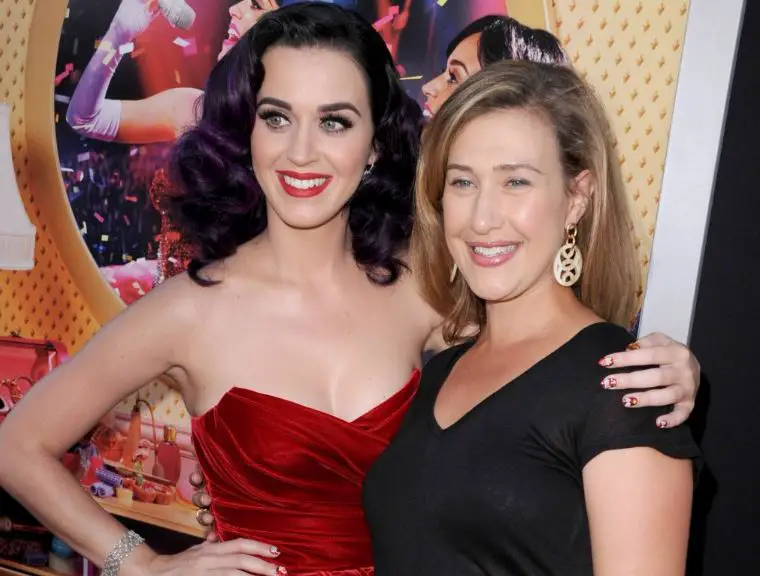 Amy Powell with Katy Perry (Source: cheatsheet.com)
Her lawyer claimed that in her 14-year career at Paramount, there has never been a question about her sensitivity or treatments of others. Amy getting fired raised questions about the company's real motives, which hinted that she might have been fired because of her gender.
Later, Paramount reached out her for settlement over her firing. It was understood that the agreement included a financial payout of her employment contract, which was kept confidential.
Net Worth
The ex-president of Paramount, Amy first worked at CNN in Atlanta. After leaving the Network, she joined Sony Pictures Home Entertainment as an assistant. In an attempt to up her game in digital marketing, she enrolled in UCLA Andersin's executive program.
Also Read: Sidra Smith Wiki, Net Worth, Husband, Sister, Parents
During the UCLA period, she also decided to venture further and went to Paramount from Sony. Her expedition in the Paramount rewarded her well fo her dedication and effort; she was tasked with launching the Paramount Television in 2013.
Amy has led quite a flourishing career in the entertainment industry. Her journey from CNN to Paramount has undoubtedly has garnished her immense fame and wealth in her life. As of 2019, Amy's net worth is estimated to be around $15 million.
Husband, Children
Amy is married to Douglas Keith, who works at an L.A based television network. The pair tied a knot at the Belair Bay Club, Pacific Palisades, California on 12 June 2004. Her husband Douglas is a creator and executive producer of The Duff Challenge: Beat the Pros, a show where amateur and professional golfers compete for $50000.
Her husband was also producer and creator of the reality TV show named Star Dates broadcasted on E! Entertainment Television. Together, the couple has two children who were born in the year 2011 and 2015, respectively.
As of now, Amy resides in L.A's Westside with her husband and two children.
Wiki, Bio, & Family
Amy was born on 14 May 1976 in Atlanta, Georgia, to her parents William T. Powell and Phyllis Powell. Her father William is a sales manager in Burlington, Mass, for computer software company Ansoft. As for her mom Phyllis, she is an interior designer based in Westborough.
You May Like: Janelle Brown Wiki, Net Worth, Children, Husband
She grew up in a household with a strong influence from her parents. They encouraged her to go out and get what she dreamt of without any barriers. Those influences inspired Amy and juiced her full with confidence to achieve things she wanted even if she had to get out of her comfort zone.
On her physical attributes, the 43-years-old lady has a slim build body with average height.