Life is all about gaining strengths from the painful circumstances and facing the world with positivity. Likewise, happiness is counted on how successful the person has become to overcome their sufferings and smile again. One of the renowned chefs, Antonia Lofaso faced a great loss with the death of her partner, but now she has succeeded to live a life with laughter staying busy in career and spending time with her child.
Career and Net Worth:
Antonia Lofaso worked with Lee Hefter for six years at Spago restaurant. She then became an executive chef at the Foxtail restaurant in Los Angeles. In 2008, she appeared as a contestant on season four of the series 'Top Chef 'and secured the fourth position.
Later, she participated in 'Top Chef: All-stars' during the 2010 season and grabbed the third place. In 2012, she appeared on the culinary game Show, 'Beat the Chefs' and also became one of the rotating groups of judges on Food Network Show 'Cutthroat Kitchen.'
She featured on an episode of 'Top Chefs duels' on 2015. She has been working as the restaurant advisor on the CNBC show 'Restaurant Startup' since 2015. She has also authored a cookbook named 'The Busy Mom's Cookbook: 100 Recipes for Quick, Delicious, and Home-Cooked Meals', which was released in August of 2012.
She is currently the executive chef and owner of the Black Market in Studio City, California. During her interview with mom.me, Antonio shared how she balances work and household life where she said,
 "The only way that I find balance is the constant reminder that it isn't the quantity of time but the quality of time. Spending four days in Mammoth with my daughter over Valentine's Day weekend and snowboarding with her—it's that kind of experience. As soon as we step into Los Angeles, I was like, "Gotta go. It's like that, the quality of time spent together where the balance comes."
Besides, Antonia hasn't disclosed her exact financial details, but observing her professional achievements and fame, we can suspect that she enjoys a huge net worth.
Her Relationship With Singer Heavy D:
Antonia has kept her relationship status a low-key affair now, but that doesn't mean she never had any romantic flings.
She was previously in a relationship with the recording artist, Heavy D (Dwight Errington Myers) until he took the last breath on November 8, 2011. She and late boyfriend didn't get married, but their bond was nothing less than a husband-wife duo. 
Similarly, Heavy D, who died of pulmonary embolism, didn't only leave Antonio to suffer but also their daughter, Xea Myers.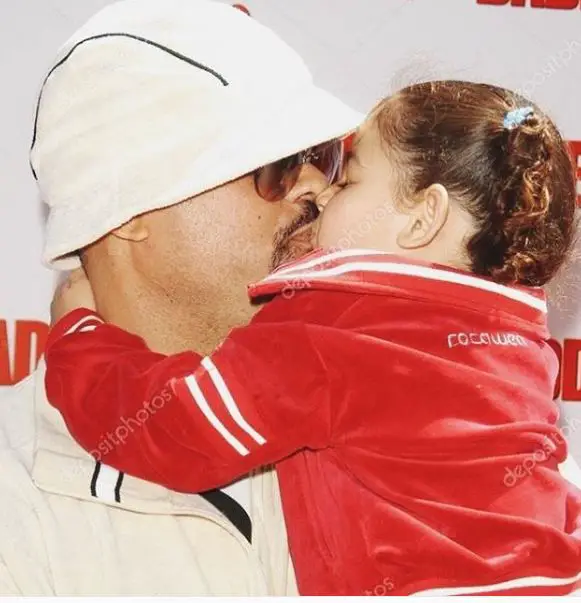 Caption: Xea enjoying with her loving father Heavy D, posted on November 8, 2017.
Source: Instagram
Antonia's family of three was absolutely happy before the tragic incident hit their way. However, the mother and daughter, who was born in 2000, have solaced the pain of loss now and are enjoying their life to fullest.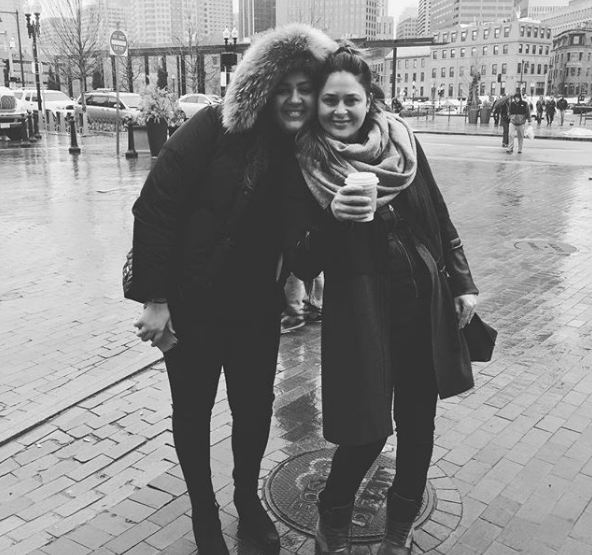 Caption: a snap of Antonia with her daughter, Xea, posted on April 1, 2017. 
Source: Instagram
Short Bio and Wiki:
Antonia Lofaso aged forty-one was born on November 23, 1976, in New York. Lofaso was born to a Sicilian father and half-Italian mother which makes her of mixed ethnicity. She has a brother as her sibling. She is a Sagittarius girl with a height of around 5 feet 10 inches.