You come across many celebrities in Hollywood who rose to fame and made it to the headlines after being associated with an already famous star in the industry. Similar is the case with Bessy Gatto who entered the world of the limelight after getting married to "Impractical Jokers" and "Tenderloins" star, Joseph Gatto on 2 September 2013.
Career and Progression:
Bessy Gatto is one of those celebrities who got her fame from the likes of her actor-comedian husband, Joseph Gatto. And because she has not revealed about her personal life, family, or career, in particular, she is probably a housewife.
However, having said that as per some brief bio of her, she promotes her husband's work in all of her social media accounts. Also if you take a look at her Instagram account, it hints that she frequently organizes workshops and awareness programs for dog adoption.
Altogether, though she has not chosen a particular path for her career, she is absolutely following her passion and while advocating for a good cause. This genuineness of her has led her to have 66.4k followers and supporters on Social Media.
Bessy; Generous Wife And Loving Mother!
Bessy Gatto married her longtime boyfriend and actor, Joseph Gatto on 2 September 2013. Though the wedding pictures are all over the internet, sources have missed out on its details.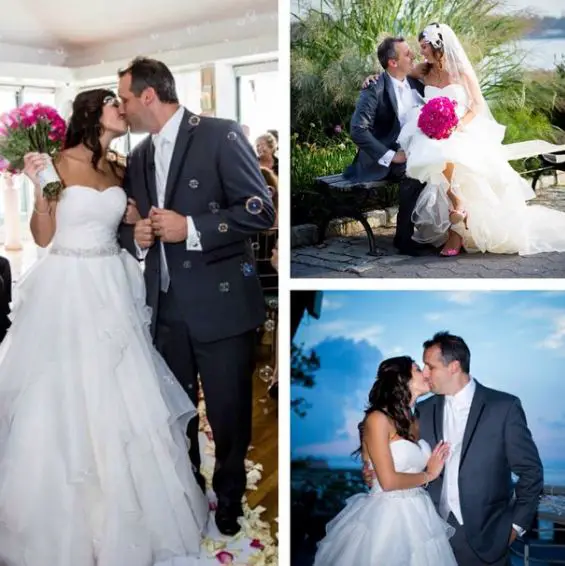 Bessy wishing Joseph on the occasion of "One Year Anniversary" on Instagram on 2 September 2014. (Photo Credit: Instagram)
The couple after two years of their marriage was blessed with a daughter named Milana on 7 May 2015. She often makes appearances in both of her parents' social media accounts, and Bessy first posted her picture in October 2015.
Again later on 31 July 2017, the trio welcomed a baby boy to the family and named him, Remington Joseph Gatto.
Bessy is a wonderful wife and one generous woman who is very supportive of her husband's career. Yes, Joe is to be thanked when it comes to her success, but he sure is lucky to have her in life as she is very much dedicated to promoting his works.
How much is Bessy Gatto's Net Worth?
Though the door of stardom for Bessy opened when she got married to "Tenderloins" actor, Joseph Gatto, she has marked her own fame and success over the years. She hasn't yet mentioned her net worth in exact figures, but with the likes of her success and followers, it probably is hefty.
However, like a rockstar and successful actor Joe is, sources have disclosed his net worth of $500 Thousand.
Short Bio:             
Bessy Gatto aged 35 was born on 11 April 1982 in the United States. She caught the media's eye when she married one of the successful and charming Hollywood actors, Joe Gatto. Despite the sudden rise of fame on the internet, none of the wiki sources have been able to trace information about her and her family history successfully.
Bessy is a very pretty, down-to-earth woman with reasonably tall height, possesses American nationality, and belongs to white ethnicity.