Brianna Hamblin is one of the best on-field correspondents that Spectrum News has to offer. The Spectrum News 1 Roc reporter took to her Twitter to share a video where she was hit on and sexually harassed. On July 23, 2021, the reporter's video clip hit the trending section and is being discussed worldwide.
Faced Sexual Harassment While Filming!
Brianna has always had her voice raised against violence and harassment. However, being an on-field female reporter doesn't come at a manageable cost as toxic males in few places display their low morals and standards against them. 
The Spectrum News reporter faced a similar situation as a few men who did not want to be filmed made a "disgusting" scene by passing on sexual comments while filming a news section.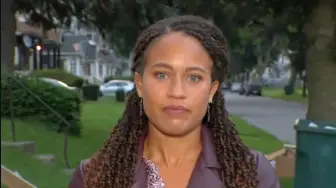 Brianna Hamblin's discomfort after harassing comments (Photo: Hamblin's Instagram)
The reporter displayed utter discomfort and even took her frustration to Twitter and wrote,                                                                                                                                                      
"Being hit on and harassed as a woman, especially as a woman reporter out in the field, happens so often you learn how to roll with it or ignore it. This time it happened to be recorded only seconds before my hit. There are A LOT of things wrong with this," 
The reporters like Will Cleaveland, Terrance Dixon, and Shelby Roberts displayed their strong support towards Hamblin and raised their voices against such lowly acts like harassment. 
Brianna also did another series of tweets following her first video tweet and thanked everyone who sent her positivity and said kind things.
Relationship Update: Is Brianna Dating?
The beautiful reporter Hamblin has a helping hand who helps her fight off all the backlashes that come with her profession. 
The on-field reporter has a partner, Aron Sanders, who has been together for more than three years. Aron is a basketball freak and works for Crossover Academy, which helps to promote gender equality and education through basketball in India. 
On November 3, 2020, Brianna Instagrammed the photo of her partner wishing him his 26th birthday. The duo often flaunts their relationship via their social media handles as their fans eagerly await the pair to take it to the next level.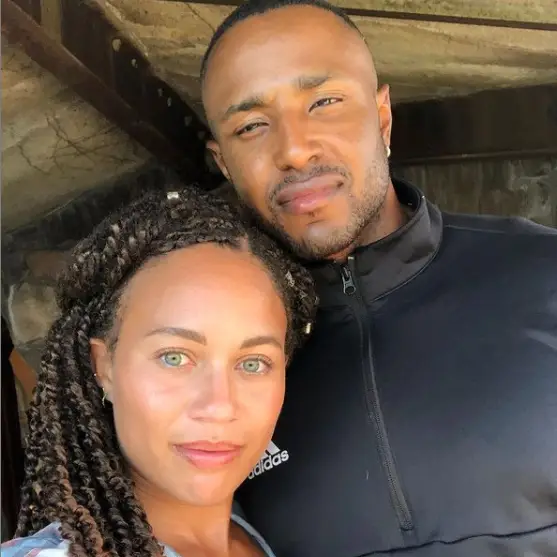 Brianna Hamblin With Her Partner (Photo: Instagram)
Career & Progression
Hamblin is one of the most passionate on-field reporters who has helped bring the backward and unseen problems to the public's eye. During the early days, she interviewed a homeless woman and helped her get a job. 
Since then, she has always strived to make people's suffering be heard and helped them win their hope back. The graduate of the University Of Virginia joined Spectrum News in 2020. 
She is also the  founder of the National Association of Black Journalists chapter at UVA and received the Bernard Mayes Award "for exemplifying the ideals of the Department of Media Studies."
A Short Bio & Net Worth
Brianna is a native of Stafford, Virginia, celebrates her birthday on June 6th every year. As of 2021, the 25 turned correspondent shared a photo of her enjoying the seashore on the day of her birthday. 
Hamblin often shows her love towards her parents via her social media by sharing cozy family pictures. 
The Spectrum News correspondent earns an impressive salary as the basic salary of a Spectrum News reporter is $38,964. 
As Brianna has a top-notch media presence, she surely earns more than a basic sum off reporting profession. Hamblin has amassed a six-figure net worth from her career as a correspondent.