Everyone must have heard the statement 'Morning shows the day', but not seen the pertaining example of it. Therefore, to make you witness someone who can serve as an instance we have Bryce Gheisar. Bryce Gheisar is an American child actor who identified his passion for acting at an early age and has already garnered massive fame until the age of thirteen. 
Career and Progression:
Bryce made his acting debut from the movie, 'Bus Stop' in 2015. Similarly, he first appeared on the television screen from the series, 'Walk the Prank' along with Cody Veith and Toby Windham in 2016.
He also featured in the documentary 'Dream Chasers' in 2016. In 2017, Bryce showcased his acting abilities in 'A Dog Purpose and 'Wonder' and is currently filming the upcoming movie, 'The 15:17 to Paris'.
Bryce was passionate about acting since an early age. During an interview, the actor shared how he first identified his love for acting and decided to continue it for the rest of his life. He said,
"Right when I walked into my first acting class I sort of realized that I always loved being on stage and performing in front of people. My family has always been helpful and supportive with my career, and I am very grateful for their support."
Moreover, Bryce is still in the starting phase of his career and has a lot to achieve in the future. He hasn't revealed his earnings just yet, but he certainly has a better net worth than other children of his age. 
Is Bryce Dating Someone?
Bryce is striving hard to make his mark in the entertainment world. He is only thirteen years old, but has already become popular through his real-like acting and cute appearance.
Besides his career, there isn't anything that has caught those eyes of media. He still seems young be dating someone or getting indulged in romantic affairs.
Bryce might not already have a girlfriend to accompany him, but he sure has lots of friends to hang out with. He is seen sharing a good bond with a child actress, Milie Davis who worked with him in 'Wonder'.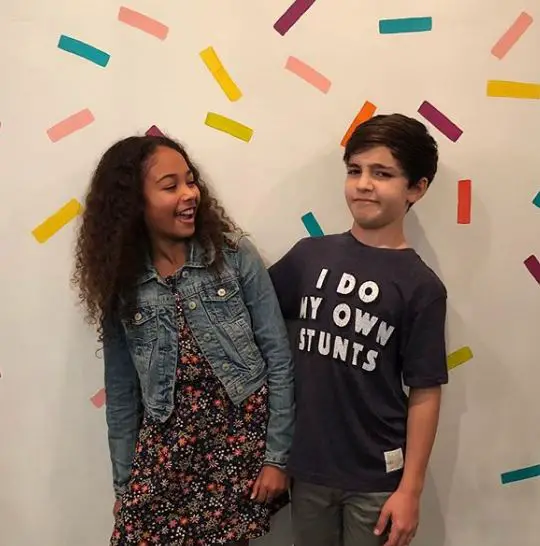 Caption: Byrce with his friend Millie, posted on December 22, 2017
Source: Instagram
Generally, people have an understanding that receiving limelight in the early age prevents children from focusing on the education. However, Bryce has proved it wrong as he gives utmost importance to education and enjoys going to school.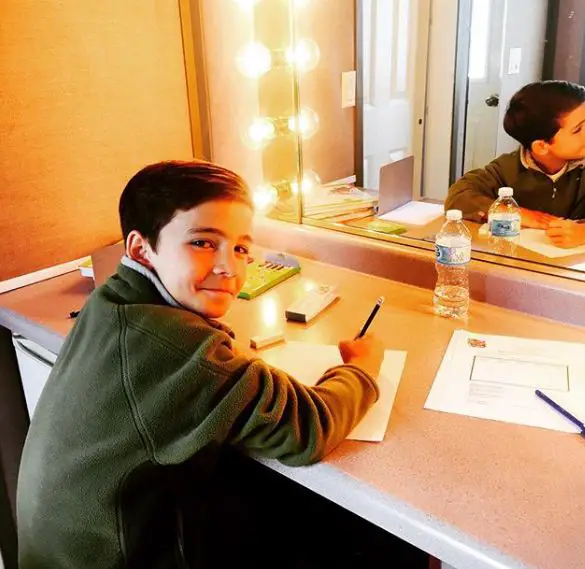 Caption: Byrce completing his school assignments, posted on August 25, 2015
Source: Instagram
His Parents and Siblings:
Bryce accredits his success to his supportive parents and claims that he feels the fortune to have them in life. He was born to Todd Gheisar and his wife who are often seen in his social media posts. He also has a brother named Blake who is also involved in the acting business.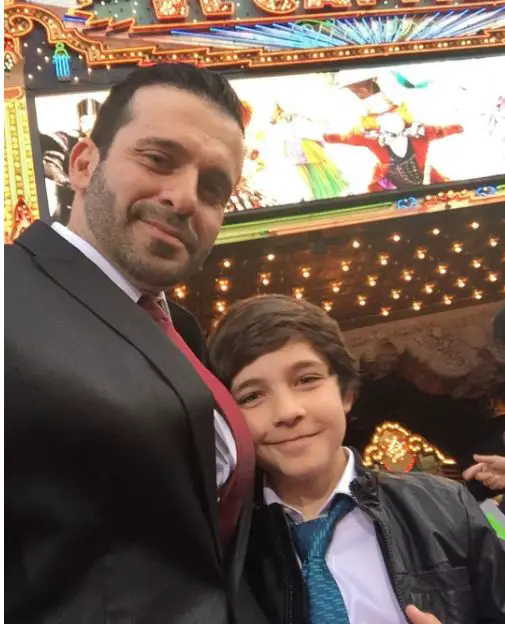 Caption: Bryce with his father Todd on June 19, 2017.
Source: pictame.com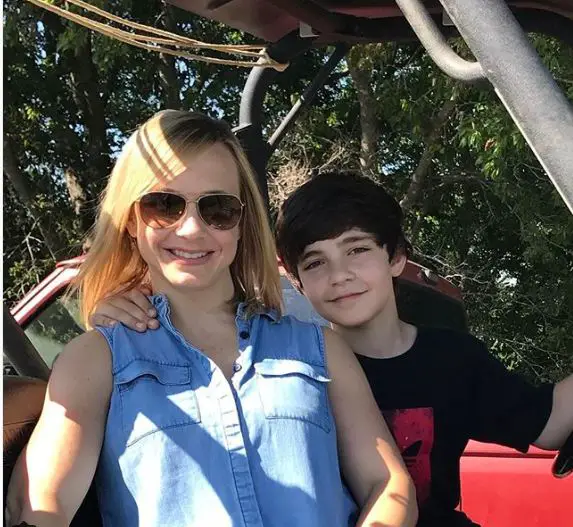 Caption: Bryce having a good time with his mother, posted on May 15, 2017
Source: Instagram
Short Bio and Wiki:
Bryce Gheisar aged 13 was born on December 22, 2004, in Winnipeg, Canada. His birth sign is Capricorn, and his current height is around 4 feet 9 inches. He is Canadian by nationality and belongs to white ethnicity.