YouTube has become a common platform for many people where they showcase their talent, but if your talent is not engaging and intriguing, then you become nothing more than a stone in the ocean. But this lady right here has amassed more than 8 million followers on her YouTube channel which proves she is a megastar in the business. Bunny Meyer is a YouTube star who defeated the obstacles and anxiety to become a top social media personality.
Career Nurtured by Car Accident!
Texas native used to design clothes in early career but after she became a victim of a car accident. After her recovery from the accident, she came to know that she wasn't able to sew. She then decided to quit designing clothes. While in her home, she saw a makeup tutorial video and something clicked for her. In December 2010, she launched her YouTube channel under the name Grav3yardgirl.
At first, she posted the video of her own paranormal experience as she battled through Anxiety and used YouTube to help herself. She now plies her trade on "Does This Thing Really Work?" and "As Seen on TV" which earned over 8 million subscribers on her YouTube channel. Bunny, who treats her fans as a family and calls them Swamp Family, is now one of the highest paid YouTuber and earns around half a million in a year.
Is She Engaged or is She Just Dating?
When you have 8 million followers, tiniest of detail get analyzed by the self-proclaimed analyst sitting at home. An intriguing picture on 15th February 2014 emerged on Instagram where she flaunted a ring on her all-important finger and captioned the photo present from the honey dog.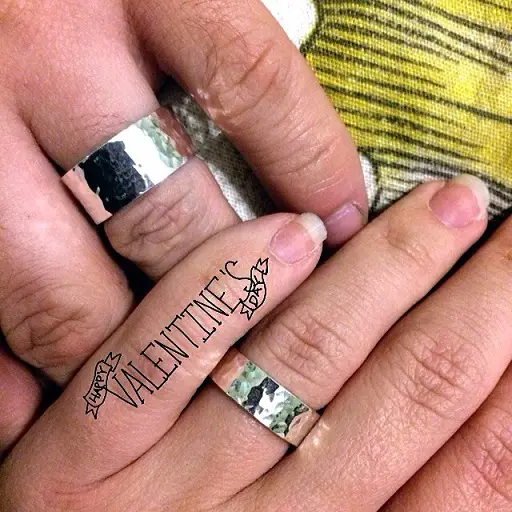 Caption: Valentine's Day present from her beau, DogMan on 15 Feb 2014
Source: Instagram
She is dating fellow YouTube star DogMan since 2004 when they met while performing a production of Romeo and Juliet. Her suspicious pictures on Instagram led people to speculate that the couple is actually engaged and getting married soon.  
On 9th April 2012, she said that she was not getting married on Facebook, but a photo with a ring on her wedding finger created much hype and fans were curious about the change in her single status.
But after her post in 2014, she has maintained a tight-lipped when it comes to DogMan. DogMan, who used be the star in the social media of Bunny, is now lost somewhere. Since she hasn't posted anything about her possible future husband, fans speculate that she might have broken up and moved on from the relationship though nothing is conclusive.
You Might Also Like: Ruby Rube Wiki, Age, Height, Parents, Siblings, YouTube
Bunny's Short Bio and Family:
The real name of Bunny Meyer is Rachel Meyer and was born on 3rd August 1985 in Houston, Texas which makes her age 32. Information about her family has not surfaced, but she keeps in touch with Swamp Family. But According to the wiki sources, she lives with her cousin and boyfriend Dog-Man in Houston Texas. The American YouTuber and belongs to white ethnicity. Bunny possesses a decent height with a lean body.
Many people give up after their dream becomes practically impossible, but Rachel "Bunny" Meyer refused to get defeated at the hands of destiny and pursued YouTube when she was a victim of a car accident.