When you have immense talent and ambition, it's not necessary for you to appear on the big screen for recognition. Caden Conrique, an American actor, also seems to have opted the motto as he created a YouTube channel to enlarge his fame after already featuring in two successful TV movies. Caden is continuing to shine in the entertainment business but has kept his relationship behind the veil.
Career and Net Worth:
Caden Conrique rose to prominence after appearing in the TV movies, 'Weird Wild Wonderful Days of School' and 'House of Darkness' in 2016. Continuing his career, he featured in the television series, 'Chicken Girls' in 2017 and is currently filming for his upcoming movie, 'Afterschooled.'
Conrique is also a popular face on YouTube. He created a self-entitled YouTube channel on September 12, 2016, and has amassed 25K followers so far. The actor has also featured in the music videos of sensational singers including Mackenzie Ziegler, Johnny Orlando, and Danielle Cohn. 
The actor, who is also popular in musical.ly, has established a name for himself through his acting credits and social media uploads. Sources claim that he earns $1.4 thousand to $22.7 thousand per year, but the exact amount of his net worth isn't revealed so far.
Does Conrique Have a Girlfriend?
No doubt Conrique has created an enormous fan base who would love to know every aspect of his life. But the actor has stayed reticent regarding his relationship and hasn't let anyone take a sneak peek into his personal life.
Unlike other You Tubers, Conrique hasn't included his girlfriend in any of his videos nor has addressed her in other social media. It's not known whether the silence is his ploy to make everyone believe that he isn't dating anyone or he's single for real.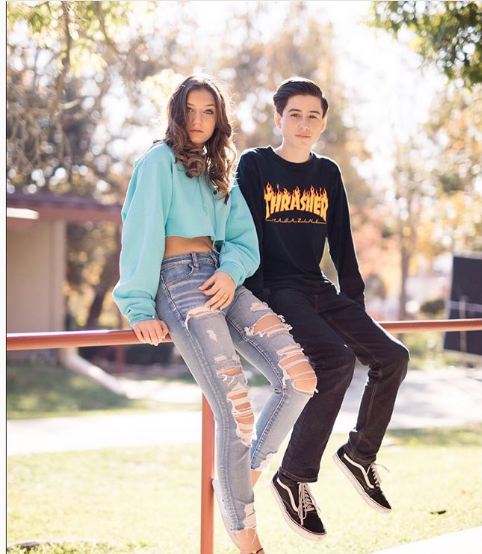 Caption: Caden's post wishing on Madison on her birthday, posted on December 25, 2017
Source: Instagram
Well, Conrique might not have a romantic partner, but he does have some close friends to accompany him in every step. One among them is the internet sensation, Madison Lewis whom he addressed as a 'best bestfriend' while giving her birthday wishes via an Instagram post.
Know about his Parents and Siblings:
If you follow Conrique on Instagram, then you surely are acquainted with his beautiful parents. The actor hasn't correctly mentioned their names on his uploads, but has always managed to show his utmost respect and love for them.  
Speaking of his siblings, he has a sister named Dylan Conrique who is also an actress, singer, and dancer.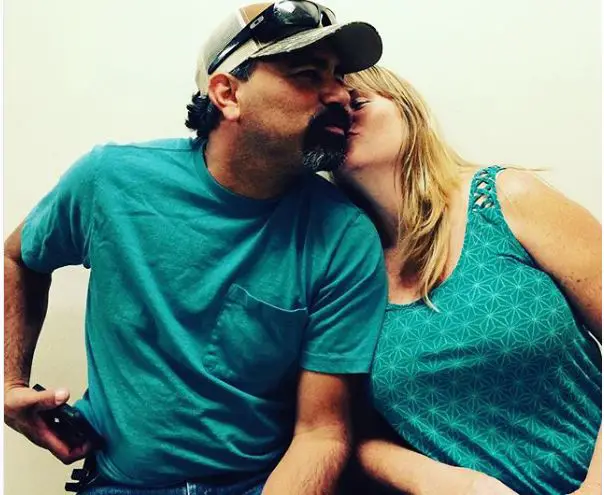 Caption: Father and mother of Caden, posted by Caden on June 20, 2016, on Father's day
Source: Instagram
He also shares a friendly bond with many renowned internet sensations like Hayden Summerall, Carson Lueders, and Johnny Orlando.
Short Bio and Wiki:
Caden Conrique was born on July 11, 2001, in Gilroy, CA. He is currently sixteen years of age, and his birth sign is Gemini. Raised in Sacramento, California, the actor belongs to white ethnicity. Though the exact figures of his height are missing, Conrique appears pretty tall in all his pictures.