Carel Struycken is one of those actors who established himself in Hollywood being a Dutchmen. With his passion and drive towards acting, he set his identity in the entertainment industry and appeared in The Addams Family, Twin Peaks, and Addams Family Reunion.
The Dutch actor also is an avid photographer who shares the spherical panoramic photography on his website.
Carel Struycken Married, Wife, Children
Dutch actor Carel considers the United States as his home where his wife resides. He is married to an American lady but has preferred to low-key the details of his married life.
In his August 2014 interview with Retro LadyLand, the 7 feet tall Dutchman stated that when he is on an outing with his family, people approach towards his wife and children and start asking questions about him. Carel remembered the moment and said that 'he was fine' even though people 'thought him as an extraterrestrial.'
Read Also: Jacqueline London Wiki, Husband, Salary
With his wife, Carel has two grown-up children; a son, and a daughter. Both of his kids have a medical background. During late 2011, his daughter was in her first year of postgraduate medical training and his son was preparing to apply for the medical school. The Hauge native describes that his son is the keeper of his public events.
Carel with his family-of-three resides in the area of Los Angeles. He loves gardening and follows veganism.
Know About Carel's Career And Net Worth
Carel, age 70, relishes the hefty net worth of $3 million as a Dutch actor. His 1997 movie Men in Black grossed a box office of $589.4 million in a production budget of $90 million, as per Box Office Mojo. Likewise, he has collected some decent amount of payrolls from his appearances in The Addams Family, Twin Peaks, Star Trek: The Next Generation, and more.
See This: Constance Wu Wiki, Married, Husband, Boyfriend, Dating, Net Worth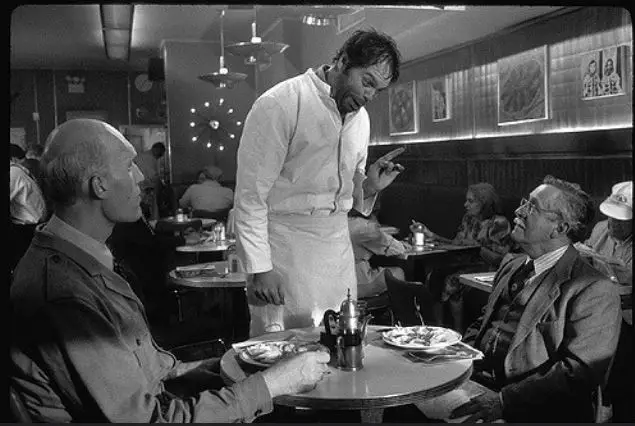 Carel Struycken (right) as Arquillian in 1997 movie 'Men in Black' (Photo: flickr.com)
The Dutchman began his professional acting career in 1978, landing a role of The Brute in the musical comedy film Sgt. Pepper's Lonely Hearts Club Band. Since then, he has appeared in several movies and TV shows and is set to appear as Grandpa Flick in the upcoming movie Doctor Sleep, scheduled to hit the theatres on 8 November 2019.
Bio, Family, And Nationality
Born on 30 July 1948, Carel Struycken is a native of The Hague, Netherlands. At the tender age of four, the Dutchman moved to Curacao with his family. In 1964, Carel returned to Netherland and finished his high school education. He attended American Film Institute in Los Angeles and graduated from the directing program at the film school in Amsterdam.
Explore More: Comedian and Video Producer Felix Kjellberg Married, House, Net Worth
In his family, Carel has a brother named Peter Struycken, who is a Dutch artist. Standing at the towering height of 2.13 m (7 feet), Carel holds Dutch nationality. His ethnicity is mixed (Norwegian-Irish, British ancestry). The Dutch actor got diagnosed with a hormonal disorder characterized as acromegaly that resulted in his exceptional height growth.