Caroline Fleming is a TV personality known for her appearance in the American reality series Ladies of London (2014-2017) and as a former host of Denmark's Next Top Model and The Baroness Movies In. She is also known for her line of hosiery and home wear called Beautiful Legs and Beautiful Body.
Besides that, she is a great cook; she has published three best selling Danish cookbooks. She launched her first range of kitchen and homeware in 2017. 
Who Is Carolina's Boyfriend?
On 2 January 2020, Caroline shared a picture with a mystery guy, hugging him in a bikini. For the caption, she wrote: 
And suddenly all the love songs were about you ??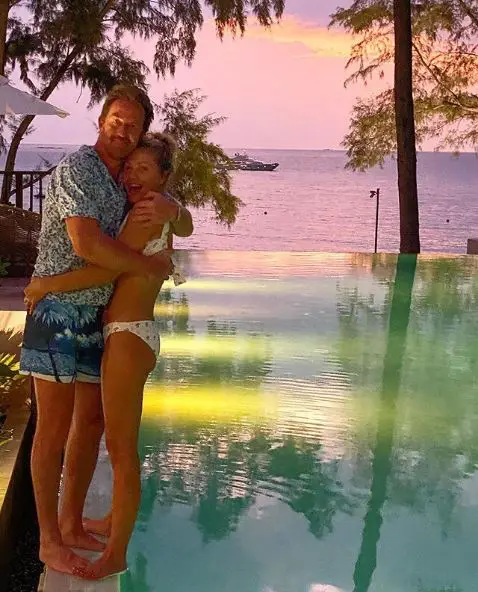 Caroline Fleming shared a picture with her rumored boyfriend on 2 January 2020. (Photo: Caroline Fleming 's Instagram)
 The mystery guy's identity remains unclear along with their relationship status. 
Caroline Fleming Husband & Divorce Details
Caroline was married to banking scion Rory Fleming, the nephew of Ian Fleming, James Bond creator. However, she later divorced him after six years of marital life. 
Following the divorce, express.co.uk stated that Rory handed over $400 million to his estranged wife, and the reason behind the divorce was Caroline's high five lifestyles.
Stars Who Got Divorced: Tiler Peck Divorce, Husband, Family, Now 
Allegedly, Caroline made Rory buy a $6,488,500 worth townhouse in South Kensington just because she was bored. 
Details Past Relationship
After the divorce with Rory Fleming, Caroline flourished a love life with the Arsenal striker Nicklas Bendtner who is thirteen years younger than her. (Nicklas was born in 1988 while Caroline was born on 1975)
Celebrity Couple: Dianne Buswell & Joe Sugg Relationship: Dating Life Covered In Detail
Within a short period of their relationship (16 months), they got engaged and became parents. Caroline gave birth to Nicklas's first child son, Nicholas, on 1 December 2010. But, the pair split just seven weeks after the baby was born.
Children
The ex-pair, Caroline and Rory Fleming share two children- Alexander, born in 2004, and Josephine, born in 2007.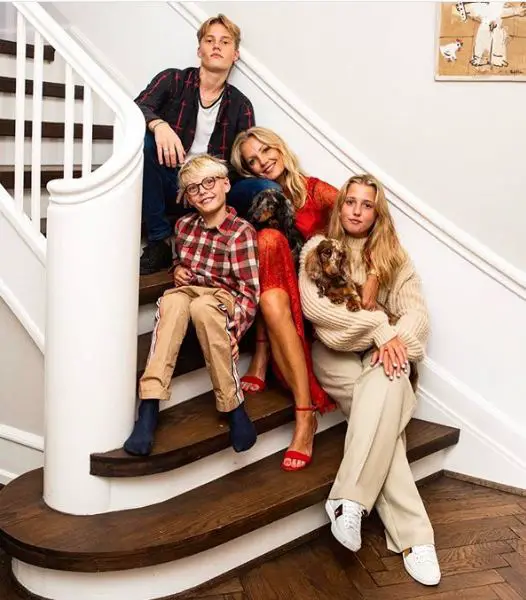 Caroline Fleming shared a picture with her children on 24 December 2019 (Photo: Caroline Fleming's Instagram) 
She also shares a son named Nicholas with her second fiance, Nicklas Bendtner. 
Interesting Facts About Caroline 
She is known as the former baroness as she was born to Denmark's oldest families. Her parents Niels Krabbe Iuel-Brockdorff and Margaretha Lundgren had given her birth on 9 September 1975 in Svendth borg, Denmark.

The baroness family owns a Valdemars Castle built in the mid-'60s in Denmark. It was later passed to Baroness Caroline by her father Niels Krabbe Iuel-Brockdorff . The castle now can be observed as a museum.

She stands tall at a height of 1.7m (5 ft 6 in). 

The whole family together appeared on Caroline's family's pile, Valdemars Castle in 2007. 

As per Celebrity Netwoth, her net worth is $400 million that she especially garnered from her divorce with husband Danish royal, Rory Fleming.