Bombshell Charly Arnolt AKA Charly Caruso needs no introduction. The exquisite WWE anchor/host has set fire to the wrestling and entertainment industry with her skill and beauty since 2016.
Before joining the wrestling scene, Caruso used to work on popular sports such as the NFL and the  NBA as a reporter.
Her widespread fame came after she started announcing for NXT in 2016. With her rising popularity, on 4 October 2018, she also received the opportunity to work in Sports Center, a favorite segment of the popular Sports Channel ESPN.
Parents 
Caruso has not revealed much information about her parents, but on her Instagram, she has posted pictures with her parents. We still don't know her father's name, but her mother's name is Charlene May Arnolt.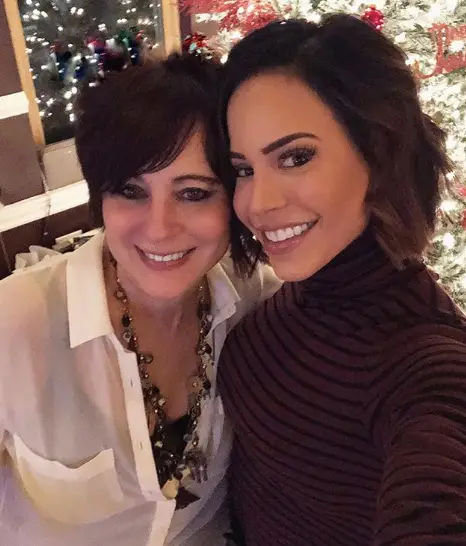 Parents: Charly celebrates International Women s Day 2018 with her mother (Photo credit: Charly Caruso's Instagram)   
 She originally wanted to be a sand volleyball player. But her short height of 5 feet 2 inches denied her the opportunity to pursue a career in pro beach volleyball. 
Education - Age
Caruso is in her early 30s and celebrates her birthday on 14 July (born 1987).
She received her education through National Central High School and later graduated from American University with a Bachelor's Degree in Broadcast Journalism. In her high school years, she was an active gymnast, softball and volleyball player.
Boyfriend   
Even with her splendid personality and beauty, Caruso has remained out of any long-term relationship. She confirmed in an interview in 2018 that many of her relationships did not work because she had to face jealousy and insecurity from her ex-boyfriends due to her job.
Till date, Caruso has never revealed any information about who she previously dated. 
Dating (Now)
In 2018, Caruso was rumored to be dating her friend Victoria Mazzeo. However, Caruso cleared the misunderstanding, claiming she and Mazzeo never dated and were just good friends.
Also Read : Alicia Malone Wiki, Age, Husband, Family 
 Similarly, she was also rumored to have dated WWE wrestler Seth Rollins, who had just split with his wife WWE Diva Zagra Schrieber, in 2016. The rumors began after Seth took to his Instagram to post a picture of a mystery woman, who fans began to speculate as Caruso.
Later, due to Rollins injury and rehab, there was no new information regarding the mystery woman, and the question about their relationship died.
Net Worth and Salary
 Along with her vast array of skill's, Caruso now has two jobs. She is a backstage announcer for WWE RAW and a reporter for ESPN. Regarding her earnings, we don't know how much she makes as an announcer/reporter, but we can assume it is a significant number.
 Among other jobs, Caruso is also an Instagram Model and has a massive fan base of more than 500k followers.