American actor Chord Paul Overstreet is also a singer. He is renowned for his role as Sam Evans in the Fox television drama series, Glee. He is also known as the boyfriend of English actress Emma Watson.
Reconciles With Actress Girlfriend Emma Watson In June 2018 - Kissing Her In Relationship Reincarnation
Worried fans of the couple, Chord Overstreet & Emma Watson, felt relieved after photos appeared in June 2018 to confirm their reconciliation, one month after their reported break up in May.  
The series of photos released online depicts the pair shopping in Los Angelos, kissing one another and enjoying a couple of selfies.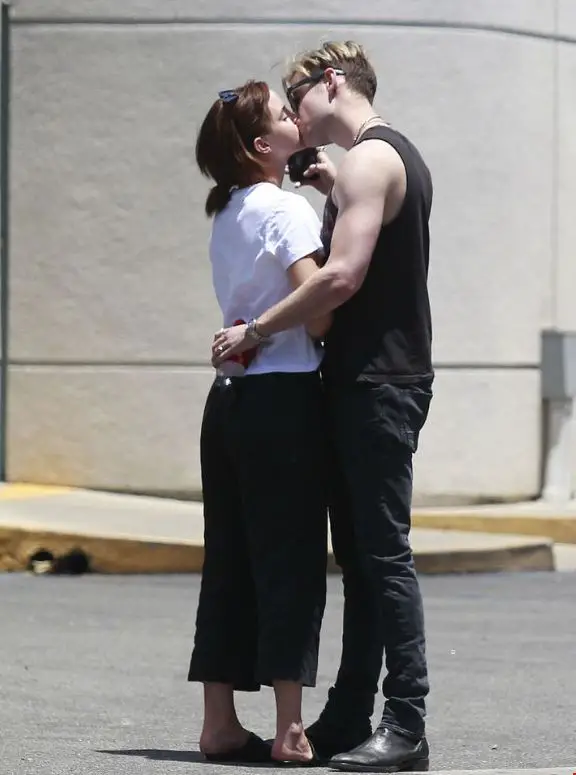 Chord Overstreet reportedly reconciles with his girlfriend in June 2018 (Photo: Flight Photo Agency)
The duo has been pictured looking like a couple, holding hands in public many times since they reportedly started dating. They were first photographed together at the Nathaniel Rateliff & the Night Sweats concert in February of 2018. They were also caught on video footage leaving Vanity Fair's Oscar after-party together.
A Hollywood insider had first revealed about their dating relationship to Page Six on 8th March 2018.
Reportedly 'Splits with Girlfriend Emma Watson After dating for Several Months' In May 2018
Chord and Emma Watson allegedly split with each other after dating each other for six months in May 2018. The Glee star met Emma Watson shortly after her split with tech manager William Knight, with whom she spent two years.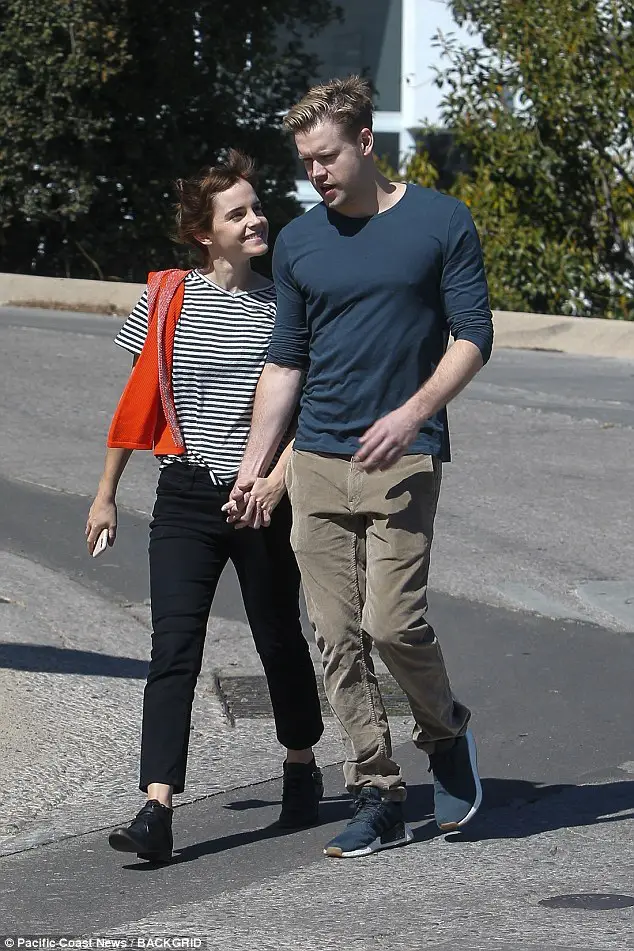 Emma Watson looks at Chord Overstreet adorably while they hold hands in Los Angeles in Feb 2018 (Photo: Pacific Coast News/ Backgrid) 
The alleged split between Chord and Emma was reported by The Sun on 28th May 2018, quoted a source,
"Emma and Chord kept quiet about their relationship at first but they really hit it off. They spent a lot of time together in Los Angeles and were photographed quite a bit just a couple of months ago. But things just haven't worked out between them and they are both now single again."
However, neither Emma nor Chord commented post the alleged split. Previously in 2017, Emma had insisted in an interview that she would not be talking publicly about her relationships. It was no surprise that she severed her ties with Chord from all her social media accounts, unfollowing him, amidst their 'split' drama.
Rumored To Play Love Interest of Gay Character Kurt Hummel On Glee
After Overstreet joined Glee, he was highly rumored to be cast to play the love interest of Kurt Hummel (played by Chris Colfer). His character's sexual preference was also rumored to be gay. But things folded out differently when the episode Grilled Cheesus (S2 E3) aired.
In the third episode of season 2 of Glee, Kurt immediately showed interest in him, thinking he was gay. But the episode ended with Sam going on a date with a girl named Quinn ( Played by Dianna Agron).
How Did Chord Overstreet Amass His Net Worth?
Overstreet has generated his net worth from his career as an actor and a singer. He earned huge amounts of money from his performances in the hit musical series, Glee (2010-2015). He has also generated earnings from tours and his music
As a singer, he released two songs: Homeland and  All I Want For Christman Is a Real Good Tan, in the year 2016. He released another single named Hold in 2017. He also released two singles: Wasted Time and Carried away, in 2018
He has been nominated thrice for the Screen Actors Guild Awards (2011, 2012, 2013) for Glee. He has also been nominated twice for the Teen Choice Awards (2013, 2014) - plus he won the award once in 2013.
How He Got His Name
Chord's name was given by his dad, Paul Overstreet, who is a songwriter. He has four sisters and one brother. He was the third one born. A chord consists of three notes, and as he is the third born - his name became a musical one: Chord, thanks to his dad.
Short Bio:
Chord Overstreet was born on 17th February 2017. He was born in Nashville, Tennesse, America. He was born to Paul Overstreet and Julie Overstreet. He is 1.83m tall.