'Is Heaven Real?' This metaphysical question has thousands of answers on its theological perspectives, and if we take religions of different cultures into account, they have also provided lots of skepticisms regarding it. But the story that Colton Burpo shared was an unusual tale that no one could have ever imagined.
Christianity, the religion endowed on the pedagogy of Jesus defines Heaven as a material place where God resides. And Colton, who was then four-year-old, claimed he went there after he underwent near-death-experience and returned to the mother earth after having seen Jesus.
Who Is Colton Burpo And How Much Is His Net Worth?
Colton is a 19-year-old boy from Nebraska who has claimed that he had seen Jesus in 'Heaven.' At the age of 3 years and ten months, he had appendix burst, and the doctors initially misdiagnosed his disease as the stomach flu. His pastor father Todd Burpo recalls that he saw 'the shadow of death' over the face of his son. Todd and his wife Sonja Burpo rushed their son into another hospital, but they got disappointed as the surgeon gave up the hope.
Don't Miss: Mark Bowe Wiki, Age, Wife, Net Worth
Miraculously, Colton survived screaming from the hospital bed, and his parents rushed over him. The boy shared his near-death experience with his pastor father, but it took more than a month for Todd and Sonja to know about the unbelievable story of their son. 
He was then four-year-old boy and stunned his parents claiming that while he was unconscious, the Nebraska native went to heaven where he met with first-century Jewish religious leader, Jesus Christ. Colton recalled that he saw angels, Holy Spirit, and moreover his sister and great-grandfather.
Read Also: Whitney Bischoff Bio, Age, Engaged, Fiance, Split, Boyfriend, Now
'He never knew about his sister and great-grandparents,' recalls his mother, Sonja. The mother of a daughter and two sons previously had suffered a miscarriage of her child.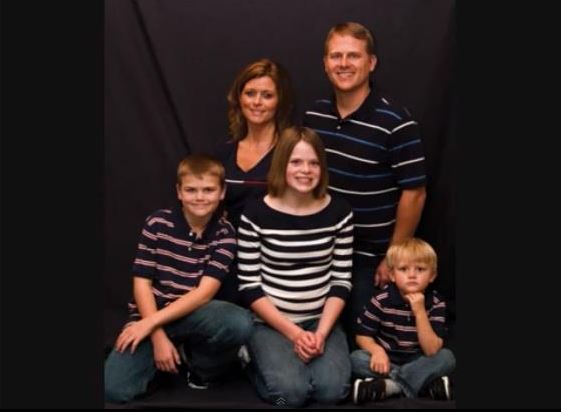 Colton Burpo (left) and his adorable family (Photo: Facebook)
In the end, the surreal story gained a form of a book titled 'Heaven is for Real: A Little Boy's Astounding Story of His Trip to Heaven and Back' penned by Lynn Vincent and Colton's father, Todd Burpo. It also adopted a film version where the actors Gregg Kinnear and Kelly Reilly starred in it.
Explore More: Perez Hilton Wiki, Married, Wife, Partner, Gay, Kids, Family, Weight Loss
Not only the book of Heaven is for Real became a bestseller, but the movie also became a blockbuster. The 2014 film produced in a budget of $12 million had a total domestic gross of $91,443,253, reports the Box Mojo Office. Though the actual figures have not been surfaced, Colton and his parents summons the net worth as a part of 'Heaven is for Real.'
Facts Of Colton Burpo
Some of the interesting facts that you may want to know of Colton Burpo are:
Born on 19 May 1999, Colton Burpo is a native of Nebraska, midwestern U.S. state. Colton grew up as the middle child of his parents Sonja Burpo and Todd Burpo.
In his family, Colon has a younger brother named Colby Burpo and an older sister, Cassie Burpo. His mother Sonja had experienced a loss of her child due to miscarriage, as per wiki.
Today, Colton is no more active on the Twitter handle. His last tweet was seen on 20 November 2017, where the boy wished 'Happy Groundhog Day' to his followers.