It's really a sad part of the relationship when the pair who took the vows of marriage couldn't give their bond a beautiful ending. The sergeant, Dakota Meyer is also facing the same ups and down in the married life with his wife Bristol Palin with whom he shares two children. It came as a surprise to the fans who received unpleasant news of their divorce as a Christmas gift.
Wedding And Divorce Of Dakota And His Wife!
Dakota and Bristol are on the verge of breaking their married life. People magazine on February 13, 2018, reported that Dakota left his home and family around Christmas and filed the case of divorce at the end of January 2018.
Speaking of their early days, Dakota got engaged to the popular reality star, Bristol in March 2015 and exchanged vows in June 2016. Upon getting married, the couple shared the wonderful news with their well-wishers saying,
"Life is full of ups and downs but in the end, you'll end up where you're supposed to be. We are so happy to share with loved ones the wonderful news that we got married! Hard work and God's grace are the foundation of our new life together. With the love and support of our family, we know we can get through anything."
The sergeant and wife are also blessed with two daughters, Atlee Bay, and Sailor Grace. Bristol also had a son, Tripp from her previous relationship with her ex-boyfriend, Levi Johnston.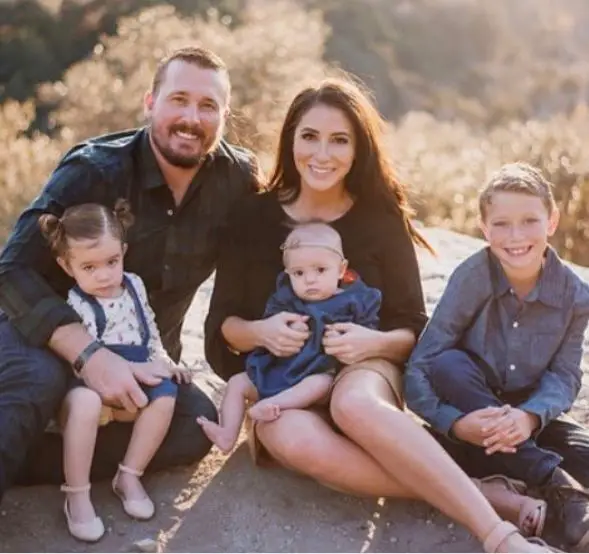 Dakota and Bristol with their children, posted on January 8, 2018 (Photo Credit: Instagram)
Recently on January 8, 2018, Dakota uploaded a family photo where the wedding rings were missing in the hands of both individuals. It seems the Instagram post was a prior notice from the couple about their decision of split.
On 1 August 2018,  Bristol confirmed that their divorce was finally finalized. In the Instagram story, she confirmed saying that she was freshly divorced and single forever. Also, she confirmed that she wasn't ready to date.
Wanna Explore: Jennifer McDaniel Wiki: Age, Height, Net Worth, Wedding, Family
Later on 6 August 2018, Dakota revealed his tragic end of the relationship with Bristol on social media while replying the questions to her fan. He took to an Instagram story and held "ask me anything." Following his story, he received tons of questions relating to personal life. One of the followers asked him about their divorce. He replied saying that his lady wasn't happy with their relationship. Further, he confirmed that he was happily divorced.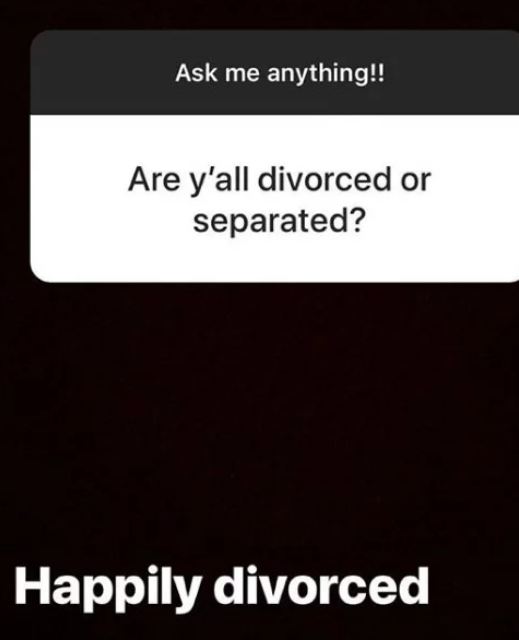 (Photo: Dakota's Instagram Story)
In October 2018, Dakota and his estranged wife Bristol opened up their problems in their married relationship. In the clip from  Teen Mom OG captured before their divorce was finalized, they disclosed the reasons for their split. Bristol told;
"I was a single mom for a long time, but being married, I'm more lonely now than I've ever been. And I know that he's probably more lonely now than he's ever been. I think that we don't know how to coexist together at all."
There were several stories regarding the fluctuations on the relationship of Dakota and his ex-wife, Bristol even after their divorce. However, after the separation, Bristol carried out her career as a realtor and the couple tried helping each other. Dakota stated that he was proud of the couple's hard work and dedication to be one of the idols for their children. 
Bristol flaunted the picture of her and Dakota wearing a "World's Greatest Ex-Wife" sweater and wrote 'Happy! I Swear." Also, she captioned "If I can sell my husband's house- I can do anything."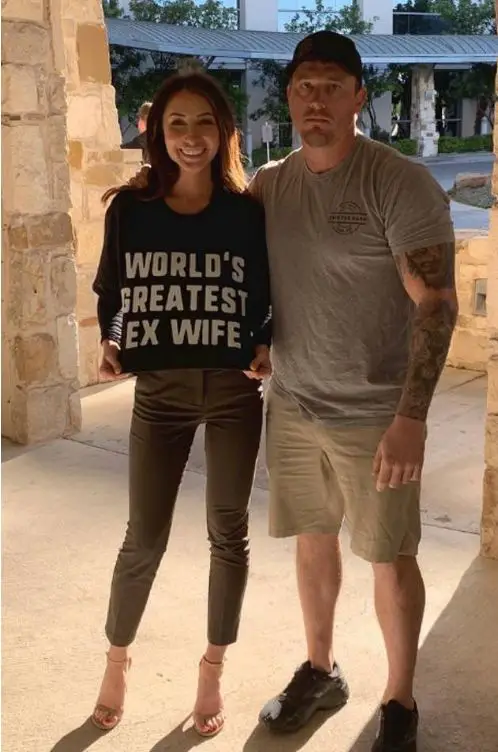 Dakota Meyer with his ex-wife, Bristol (Photo: Bristol's Instagram) 
Besides that, Bristol also thanked Dakota for trusting her to sell his home on her Instagram. Furthermore, she portrayed her love to ex-husband mentioning that she wanted him to have a sense of peace and they would be the better people when they are not together. 
As reported, Bristol gifted him a bag of booze, candles and a picture of herself. 
Professional Life And Net Worth Of Dakota Meyer
Dakota was the Marine Corps veteran who was the 2nd- youngest living Medal of Honor in September 2011. He got the honor for his courage at Battle of Ganjgal 2009.
He got enlisted in the Marine Corps when he was in his high school graduation. Dakota's first deployment was to Fallujah in 2007.
The state's governor, Steve Beshear named him the honorary title of Kentucky Colonel in September 2012. Similarly, the then-president Barack Obama awarded him by the Congressional Medal of Honor in September 2011.
In September 2011, Dakota had also published his book, 'Fire: A Firsthand Account of the Most Extraordinary Battle in the Afghan War.' Besides that, Dakota has kept his earnings and net worth confidential.
Learn More: Aidan Turner Married, Wife, Girlfriend, Dating, Gay, Interview, Net Worth
Short Bio Of Dakota:
As per his wiki, Dakota was born on June 26, 1998, in Columbia, Ky. His current age is 29 years. Dakota's birth sign is Cancer. Dakota's ethnicity is white. He is also blessed with notable height. Nothing much is known about his family, and his social media account doesn't give away any hints about his early childhood.