Dakota Theriot, age 21, who became the nation-wide interest due to his mischevious criminal activity is one of the fatal individuals in the United States. Shooting his parents, girlfriend, and girlfriend's family members led him to the global issue of talks and speculation in the country. With this incident, he was recognized as an armed and dangerous man who hid from the authorities. 
5 Shot Dead At Louisana 
The story of homicide in Louisana has been one of the concentration news headlines on this date. Dakota Theriot, age 21, who remains accused of the crime of shooting his girlfriend, parents, and other two members, is considered armed, dangerous and still on the move.
As per Ascension Parish Sheriff, Dakota was the key suspect of the murder which led to the accusation of first-degree murder, illegal use of weapons, and home invasion. 
See This: Mozhan Marnò Wiki, Husband, Measurements, Net Worth
Authorities arrived at the scene when Dakota's father, Keith Theriot was still alive, and as per him, there was no contrasting story to put aside Dakota as the prime suspect. His mother, Elizabeth met the immediate death after shooting. 
Reportedly, the Theriot couple recently asked him to move out of their family home, following some clashes amongst the family members, and this incident is considered to be the possible reason for this crime.
The terrible homicide includes the death of his 20 years old girlfriend, Summer Ernest, her father Billy Ernest, 43, and her brother Tanner Ernest, 17, in the 14600 blocks of Courtney Road. Concerning the nature of murder and its investigations, authorities realized that two cases were interlinked. As per the Associated Press, Dakota recently started dating Summer Ernest, but her family was not familiar with him which may be the possible reason for the murder of Ernest family. Reportedly, he was even staying at Summer's house following a discussion with his family. Summer was pursuing her education from Denham Springs high school along with her siblings.
After the incident, Dakota was spotted driving the 2004 Dodge Ram pickup, gray and silver, which the local authorities believe he stole from the family that he shot in Livingston and is currently supposed to be heading towards Mississippi. 
Also Read: Shanina Shaik Wedding, Ethnicity, Net Worth
Dakota's Parents And Siblings
Dakota Theriot was born to Keith Theriot and Elizabeth Theriot in 1997. His mother, who attended Rappahannock High School, reportedly married his father, Keith on 8th May 1993. After they relished the married relationship for five years, they welcomed Dakota.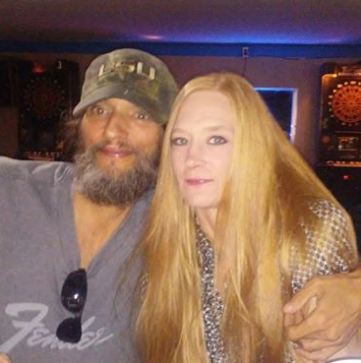 Dakota's parents, Keith and Elizabeth Theriot (Photo: Keith's Facebook)
His parents raised him along with his siblings and cousins namely; Alexis Trenee, Dc Martin, Elizabeth LeeAnn France, Kain Theriot, and Paula Shipman. 
Do Not Forget: Sandra Maas Wiki: Age, Married, Family, Net Worth
Interesting Facts About Dakota Theriot 
Here are some interesting facts about Dakota Theriot that you should not miss: 
Dakota's Twitter portrayed the pre-plan of the murder. In the post, he wrote "I'll never give myself up. Not until the Orange Man steps down from the oval office."
Dakota was arrested for drugs possession in April 2018 in St. Charles Parish. As reported, he fled away with marijuana during a traffic stop where he was asked to step out of his vehicle. Besides that, there were no other criminal records of the 21 years old accused criminal.