Time to ring the wedding bell. The popular game show host Drew Carey is on the way to start married life with his fiancé Dr. Amie Harwick. If you are wondering who Amie is, then you might want to sit back and read patiently. The beautiful Amie is a family and marriage therapist and is also an established author. Drew and Amie went public with their relationship in July 2017 and had announced their engagement after just seven months of dating.
Drew Engaged To Amie:
The representative of Drew Carey confirmed that he is now engaged to beautiful marriage and family therapist Dr. Amie Harwick to Page Six on 1 February 2018. The representative further added that the pair is yet to decide when they will get married and has no wedding details to share.
The 'Price is Right' host met Amie in June 2017 at a house party and started dating each other right away. Their relationship was first reported by TMZ on 5 July 2017. But before the relationship became official Amie uploaded a video where the duo was seen enjoying a game in Portland in June 2017.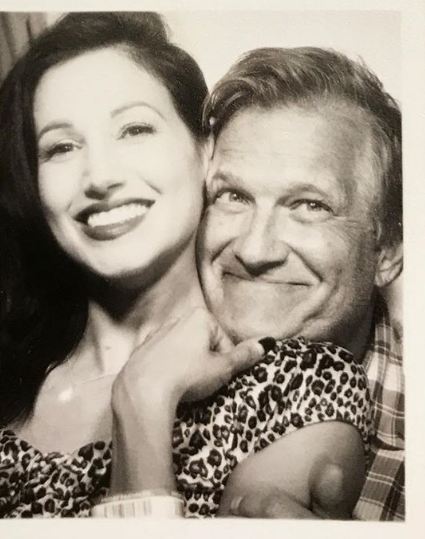 Amie having fun with her fiancé Drew on July 22, 2017 (Photo: Instagram)
Amie's Fiancé Previous Relationship:
Before Drew's relationship with Amie, Drew was romantically linked up with Nicole Jaracz. Not only that Drew engaged Nicole and announced the engagement in October 2007.
He also raised Nicole's son named Connor from her previous relationship and had an amazing bond. He lost an astonishing 80 pounds after getting inspired by Connor and Nicole in 2010.
However, the couple then split in January 2012, but they still hold mutual admiration for each other. Drew, who was a fatherly figure for Connor, continues to have a close bond.
Professional Life Of Amie:
Drew's fiancée is a licensed marriage and family therapist. Other than that she also specializes in sex therapy. She has her own personal practice in West Hollywood. She is also an author, educator, and advocate. Amie had even published her book 'The New Sex Bible for Women' in 2014. She is also the member of the professional groups of marriage and family therapist and Kink Aware Professionals.
Amie had set her career being a professional sex therapist. Though the exact details of her total income are not disclosed, looking at her career growth it can be said that her life is running well. Her finance Drew's net worth is reported to be around $165 million.
Short Bio:
As per wiki sources, the sex therapist currently ages 36. Till date, she hasn't disclosed her birthday yet. She had done B.A. in psychology from California Polytechnic University and earned a Doctorate in Human Sexuality from the Institute for Advanced Study of Human Sexuality.
There is no doubt that she had made her parents, who are yet to features in media, proud of her achievement. She is also much popular on social media and had her own YouTube page to promote her practice. Amie had also created an Instagram account in the name of her cat Marquis.