American television meteorologist and host, Dylan Dreyer, who earns the recognition from her entrance in NBC News, earn whopping payroll for her excellent capability to mesmerize the audience through her hosting.
Dylan is famous as the host of the NBC News show Journey with Dylan Dreyer. She also is currently working for the Weekend Today and MSNBC on weekends. Apart from her illustrious career, her personal life seems to be on the front foot as well as she is married to NBC Cameraman.
NBC News Cameraman Captivates Heart Of Dylan; Shares Wedding Vows
The NBC News Host, Dylan Dreyer is married to NBC News cameraman Brian Fichera. She and her husband first met each other while the two were working at the morning shift of WHDH. Dylan and Brian's relationship went underway with the worst possible start as Dylan unknowingly called Brian with a wrong name, Tom.
However, she formed a close bonding with Brian and started dating. The two along with their friend Todd started hanging out and formed an unbreakable connection. They realized that they were madly in love while celebrating a small party at Brian's house.
You Don't Want To Miss: Terri Carrington Wiki: Age, Divorce, Affairs, Net Worth- Rodney Carrington's Ex-Wife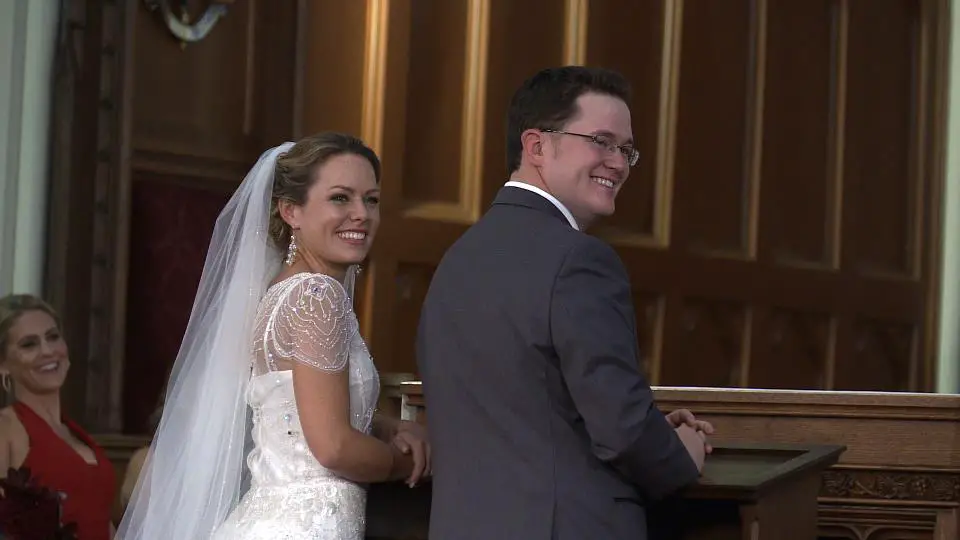 Dylan Dreyer and her husband Brian Fichera shared wedding vows on 6 October 2012 (Photo: Instagram)
Subsequently, Brian proposed her with an engagement ring on the front porch of her parents' house in Easton, Massachusetts. After getting engaged for more than a year, the couple shared the wedding vows at the Cathedral of the Holy Cross in Boston.
Welcomed First Baby. A Tragedy On The Second Try.
After four years of marriage the Weekend Today journalist became pregnant with their first baby. After announcing pregnancy on 20 June 2016, the couple welcomed their first baby boy named Calvin.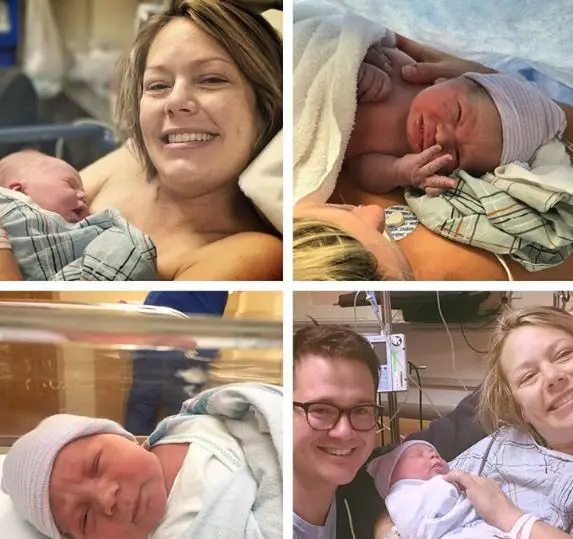 Dylan poses with husband, Brian and newly-borned baby, Calvin, who was born on 17 December 2016 (Photo: Instagram)
Dylan enjoys the time her small family roaming around New York City. Also, she captures the memory in photographs and shares it with 327 thousand Instagram followers. Moreover, the couple's thrilling relationship has surpassed the sixth years of togetherness since she gets married.
With further hope of expanding her family of three into a family of four, Dylan shared the happy news about her second pregnancy to the world on 14 February 2019 via Instagram post, where she told that Calvin was becoming a big brother.
However, as soon as she found out she was pregnant, a tragedy struck by the months April 2019. She suffered a miscarriage and could not conceive her second child. The incident left Dylan heartbroken and devastated. she even shared the sad news to her Instagram followers on 22 April 2019. She took to her Instagram to share the news about her miscarriage. She mentioned that at the age of 37 years old, she had a lower egg count and that she was also going through secondary infertility, which is a condition that makes it difficult to conceive a child. In order to bring awareness, she took to her social media as well as the newsroom to share her story. 
Despite such a tragic event, she pushed through it and shared to the world what she had gone through. Speaking with TODAY, she told;
"I'm devastated, and I have to go to work on the TODAY Show and be happy and smiling and pretend like nothing's wrong,"
Expecting Baby Number Two?
In news that left everyone filled with ecstatic joy and excitement, it was revealed that Dylan is pregnant and expecting her second baby. Confirming exclusively with POEPLE magazine on 12 July 2019, she confirmed about her pregnancy. As for the gender of the baby, it was revealed to be a boy. 
Dylan stated that she is due in winter and currently is on her second trimester. The baby is growing and is healthy as he can be. Already parents to 2-year-old son Calvin, the birth of their second son will bring a joy that cannot be explained with words considering the fact what Dylan has had to go through.
The news comes as much excitement to Dylan who suffered a miscarriage after the birth of her first son. She and her husband were devastated with the tragedy and feared they would never be able to conceive a child. But life always finds a way. And as of now, Dylan is awaiting the birth of her second child.
How Much Is Dylan's Net Worth?
Dylan has the accumulated net worth of $1 Million, which she musters from her career as a Television Meteorologist. She has a total salary of $300 Thousand, which she gathers from her job in NBC News and MSNBC. The American meteorologist has been receiving the payroll from her job as a host of the NBC since September 2012.
She also generates revenue frequently appearing on Today as a weather correspondent. Dylan is hired in the NBC News in September 2012. She then started hosting the NBC educational nature show Journey with Dylan Dreyer. Before NBC, the Rutgers University graduate worked for WICU, WJAR, and WHDH. She worked for WHDH-TV, in Boston, Massachusetts from 2007 to 2012. After then, Dylan joined Weekend Today as a meteorologist in 2012.
She and her husband resided at the Manhattan apartment, which they bought for $580,000 in 2012. They then kept the house for sale for $862,000 in 2015.
Related To NBC News Host: Vivian Jovanni Wiki, Bio, Parents, Ethnicity, Boyfriend, Dating
Short Bio
Dylan Dreyer was born as Dylan Marie Dreyer on 2 August 1981 in Manalapan, New Jersey, the U.S. Standing at the height of 5 feet and 4 inches (1.62 meters), Dylan is recognized for her blonde bob haircut. In January 2017, she gave her husband, Brian a haircut after she was fed up with his shaggy hair.
She completed her graduation from Rutgers University in 2003 with a bachelor's degree in meteorology, at the age of 22.