A kid who loved guns grew up to become an international arms dealer. Efraim Diveroli, the owner of AEY, Inc., who started his business with nothing more than a laptop, mobile phone, and some weed, gained success in just a few years by supplying every kind of arms, mostly to the biggest customer, the U.S. Government.
Despite the height of success that he gained as a dealer, all his fame and success ended up just in a few years. The enthralling story of the ups and downs of Efraim's life was also depicted in a movie named War Dogs.
How Much Is The Net Worth Of The Owner of AEY, Inc?
Started a business from a living room, he became the government's go-to-guy for any kind of weapons. Efraim, the owner of AEY, Inc., a Miami based company, had become one of the major suppliers of arms to the Afghan army.
You Can See: Ryan Serhant Net Worth, Wife, Baby
Leaving the fortune 500 companies behind, his company won a massive contract with the Pentagon of nearly $300 million, to supply arms and munitions for the U.S.Army and security team against Taliban. Except for the contract the company had received, the net worth of the owner is not revealed. 
Where Are The 'War Dogs' Now?
Efraim started the business of arms dealing with his pot-smoking partner David Packouz at the age of early 20s. Writer-director Todd Phillips adapted true story of these dealers in a movie named War Dogs.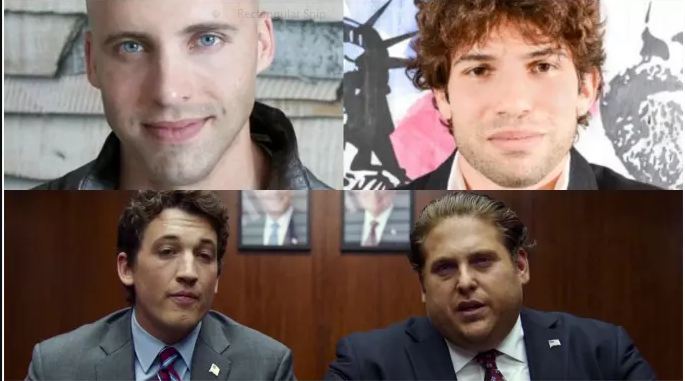 Efraim Diveroli and partner David Packouz and the cast in the movie War Dogs (Photo: sheknows.com) 
The famous dealers, lived a lavish life, partying in the nightclubs, always high on cocaine and sleeping with prostitutes from around the world. But, Efraim and David had to end up their lavish life in courts and arrest for frauds- Packouz was put on a house arrest while Diveroli was sentenced to four years in jail. But where are the War Dogs Now?
After spending years of their life in jail, David and Efraim's life as an arms dealer has ended. After the massive success of War Dogs, arms dealing has become history for both of them.
Know About: Lauryn McRoyal Wiki: Boyfriend, Dating, Baby, Age, Net Worth
According to David's Official Twitter account, he has been working as a musician and owns a company, BeatBuddy, which sells electronic drums.
On the other hand, Efraim started a media house named Incarcerated Entertainment.
Does Efraim Care About His Girlfriends As Much As He Cares About Money?
Diveroli was always in love with money; he doesn't care about anything- all that matters to him is money. According to sources, when he was dating, and driving for dinner with his girlfriend and, David called and said,
F*** that. Do you want to hang out with your girl or do you want to get rich?
He went for the second option. The million dollar business owner was always found hooking up with prostitutes.
Before these two partners got arrested, David called him to warn about the problems they had created, but Efraim was busy sleeping with a girl that he ignored the call and hung up.
See Also: Jeff Magid Wiki: Age, Birthday, Net Worth, Band, Emily Ratajkowski
His love for money, ignorance for his girlfriends and years spent behind bars may help the audience predict that he is still not married and does not have a wife. Similarly, there has been no proof that he has shared vows with any women until today. 
Short Bio
Efraim Diveroli was born in 1985 and celebrates his birthday on December 20 every year, as per wiki. He was born in a wealthy Jewish family, strictly observing all Jewish laws.
32 aged arm dealer, started his business and was successful at the early age of 24. Started with a small domestic arms business that his father owned, he was able to gain success in after few years.