The captain of the Discovery Channel's show, Deadliest Catch, Elliott Neese has traveled a path of thorns and struggled with various things in his life. His journey of the struggles does not limit solely towards his career, as his personal life and relationship with parents also have some bitter taste.
Elliott became known from the saga of Deadliest Catch, who risked his life to save the six crewmates in the perils of Alaska during Season 10. However, he was fined with the total amount of $6,000 after an inspection revealed under regulation sized crabs in his haul which is an illegal behavior for any fisherman. He was pled guilty when Alaskan officials checked his ship's cargo and found out highly valuable red king crab along with 13 undersized "bugs." 
Ex-Girlfriend Accused Harassment; Who Is His New Girlfriend?
Elliott Neese struggled in the domestic problems with his ex-girlfriend, Valerie Gunderson. In February 2012, Valarie accused him of harassing her and claimed in her petition that the licensed ship captain drug and alcoholism had tarnished her personal safety.
See Also: Brian King Joseph Wiki: Age, Net Worth, AGT 2018, Facts
After her court filing, she and their two children secured a temporary restraining order against him. The estranged duo has yet to settle their agreements towards the parenting of their two sons.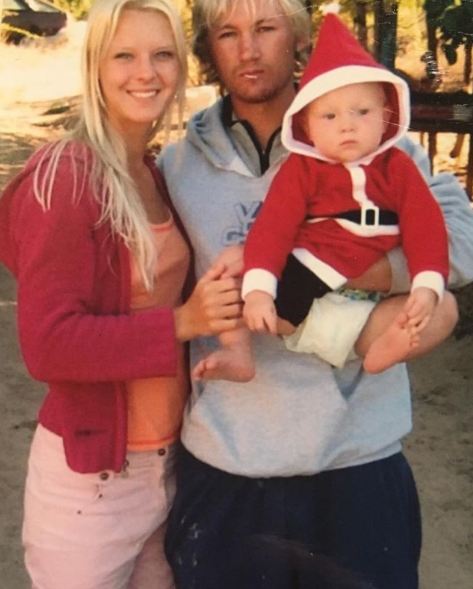 Elliott Neese and his ex-girlfriend, Valerie Gunderson with their son (Photo: Instagram)
After his breakup with Valarie, Elliott started dating Airy Fridenbergs. The Chicago native Airy and Elliott met in Malibu and often flaunted the spark of his romance with his new girlfriend on social media. However, his ex-girlfriend, on the other hand, is enjoying being a single mother, taking care of her two boys. 
Find More On Deadliest Catch Star: Keith Colburn Wiki, Married, Wife, Divorce, Kids, Net Worth, Height
How Much Is Elliott Neese Net Worth?
Elliott, 35, is an American licensed ship captain and commercial fisherman, who has the net worth of $500 thousand. He gathered some lucrative amount of salary from his role on Discovery Channel's Deadliest Catch. The show highlights Elliott as the youngest captain of the fleet and his experience in the sea.
At the age of 12, the Deadliest Catch star started fishing and has fished on the shores of Mexico and Fiji throughout his journey. Elliott made his debut on Deadliest Catch in April 2005 and ran a ship with expert crewmates.
Misses Parents; Troubled Relationship With Mechanic Father In Past
The commercial fisherman Elliott while traveling on a journey to the heap of the atrocious seas and oceans, often feels the absence of his parents. He and his crewmates move together in the same boat for almost a year away from their family and hometown.
Read Also: Buddy Stephens Wiki: Age, Bio, Family, Salary, Net Worth, Last Chance U
His protective father, Mike Neese joined him for Red Crab 2014 on the Saga after taking a 15-year break. Mike also played a significant role to convince his son to go to rehab to overcome his drug addiction.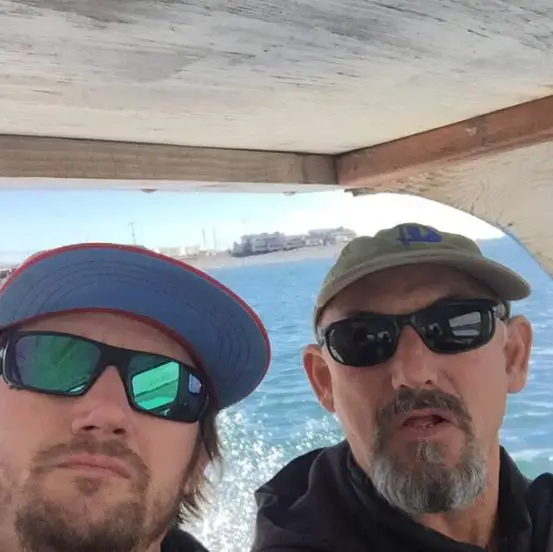 Elliott Neese and his father, Mike Neese in a trip to capture the salmon in May 2017 (Photo: Twitter)
His father is a mechanic and chef, who had a disturbed relationship with Elliott in the past. However, over the course, the duo of father-and-son gathered trust and supported physically and emotionally. 
Listening to his father's suggestion, Elliott went to the rehab center in Malibu and didn't continue with the season twelve of the show Deadliest Catch. He realized that his well being was more important than the show and his decision to leave the show was understood by the fans and the owner of the boat as well. After the absence of Elliott from the show, a new member named Jake was added and was given the ship which was previously used by him.
Short Bio
Elliott Neese, who was born in 1983, is not a rookie when it comes to the high sea. At the age of 18, when the licensed ship captain went to the crab fishing, he started at the 100-foot Ocean Cape and was able to achieve a full share within a week.
The Deadliest Catch star revealed he was battling against his drugs addiction during Season 11. His father and crewmates urged Elliott to go to the rehab, and after some treatment, he withdrew his habit, as per wiki.