To become a mother and to take responsibility for nurturing a young life is exciting and daunting at the same time. Erin Napier is the newest addition in the list of beautiful mothers who welcomed a daughter named Helen in January 2018 with co-host and husband Ben Napier. Erin and Ben are enjoying a married for nine years, and with the addition of new member in their family, their bond as a couple will only get stronger.
Professional Career:
Having started the career as the graphic designer, she began a new journey in renovating historic homes and have found ample success in the field.
Erin and her husband Ben Napier collaborated the form a duo which has made a reputation for being one of the best renovators in Mississippi. The couple got public exposure when they became the host of HGTV's popular show called 'Home Town.'
Apart from hosting the show, the couple with their other four friends is involved in home commodity appliance business as well. The company they are together is called Laurel Mercantile- an online retail portal especially for home appliances and interior designs.
How much is Erin Napier's Net Worth?
With the successful seasons of the Home Town and having an online portal for home appliances and interior designs, Erin has earned enough wealth for herself and her family too. She and her husband's profession in renovating the homes have paid them well. According to romper.com, the couple has an estimated net worth of around $5 million.
Happily Married to Ben Napier:
Erin and Ben graduated from the same university and started dating each other. But there is no denying the husband and wife share a strong bond with each other.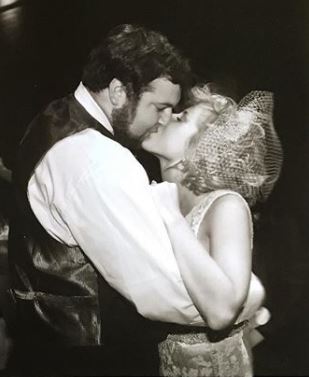 Caption: Erin and Ben wedding photo shared by Erin on November 22, 2017.
Source: Instagram
Erin and Ben took the wedding vows on 22nd November 2008 and has spent nine years of married life. On 22nd November 2017, Erin took Instagram to share the moment; she embarked a journey with Ben with a throwback picture of their wedding.
Ben and Erin don't miss an opportunity to make their partner feel special. Ben especially prepares a book every year for his wife to celebrate their anniversary. He proposed Erin in 2007 through one of nine books. The theme of the book was mainly about the designs and materials used in shaping an interior.
Erin Welcomed Baby Daughter, Helen!
Years after their wedding, the couple took social media to announce that Erin is pregnant and is expecting a baby around New Year.
In October 2017, Ben and Erin both shared the news of the pregnancy and Erin announced that she would take a break from the blog.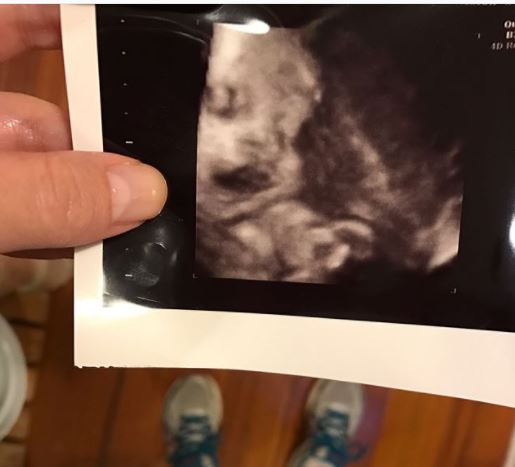 Caption: It's a baby girl, posted by Erin on December 2, 2017.
Source: Instagram
On 2nd December 2017, she posted sonogram pictures on Instagram and said:
For two days, this tiny person who has my exact lips that I inherited from my daddy has been pushing her tiny 2" foot so hard just under my ribs it sticks way out and looks sci-fi then disappears and MAN it's weird being pregnant.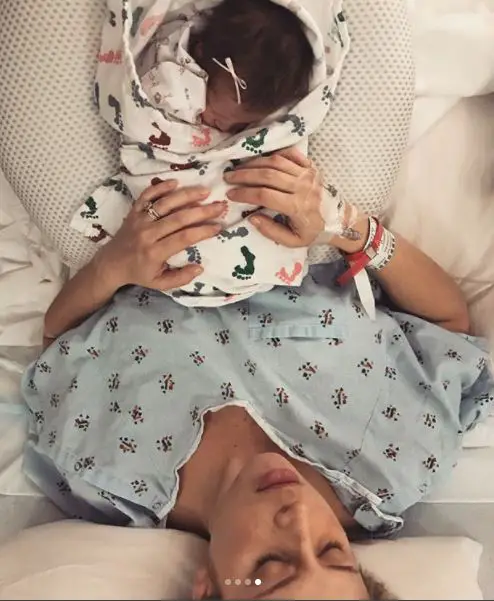 Caption: Erin becomes a mother, posted on 5th January 2018
Source: Instagram
The couple welcomed their first child, Helen in January 2018 and announced the news on 5th January 2018.
Erin's Short Bio and Wiki:
Erin Napier celebrates her birthday on 30th August every year and currently ages 32. She graduated with a degree of Bachelor of Fine Arts in Graphic Designs from the University of Mississippi. Erin stands at the height of 5 feet and 5 inches which is decent, but it is not when compared to the height of her husband who stands at 6 feet and 6 inches. Belonging to white ethnicity, she has a healthy body shape.