Frank Billingsley is the long-serving meteorologist for the NBC-affiliated television station KPRC 2. The KPRC weatherman was first noticed by the people from his weather news, Radar the Weather Dog with Frank. Frank has released a book that details his journey to find his biological parents. The 57 years old is holding the same-sex marriage to his long-term partner.
Career As A Meteorologist
Frank began his TV career as a meteorologist in 1982 in Virginia and later in Texas. He joined KPRC 2 in Houston as chief meteorologist in February 1995. He hosted Radar the Weather Dog with Frank from 2003 to 2006.
Frank has received seven times the Best Weathercaster awards from the Associated Press. He won the Houston Press Club and the Houston Press newspaper four times and the Dallas Press Club three times. Frank was named as Ultimate Weatherman by The Houston Chronicle. In September 2017, he celebrated his 35th Anniversary as a meteorologist.
Married To Longtime Partner Kevin Gilliard
Frank got married to his long-time partner Kevin Gilliard on 12th December 2012 at 8:12, the time on which they met on August 12, 1995. The wedding ceremony was held in front of 70 guests at the Eventi Hotel near the Empire State Building in Manhatten. The couple wanted a destination marriage as they could not legally marry in their home state, Houston, due to which they moved to Manhatten to tie the knot. Frank expressed happiness on his marriage stating that the country is on the verge of approving same-sex marriage since a year. Frank regards his marriage day as the best day of his life.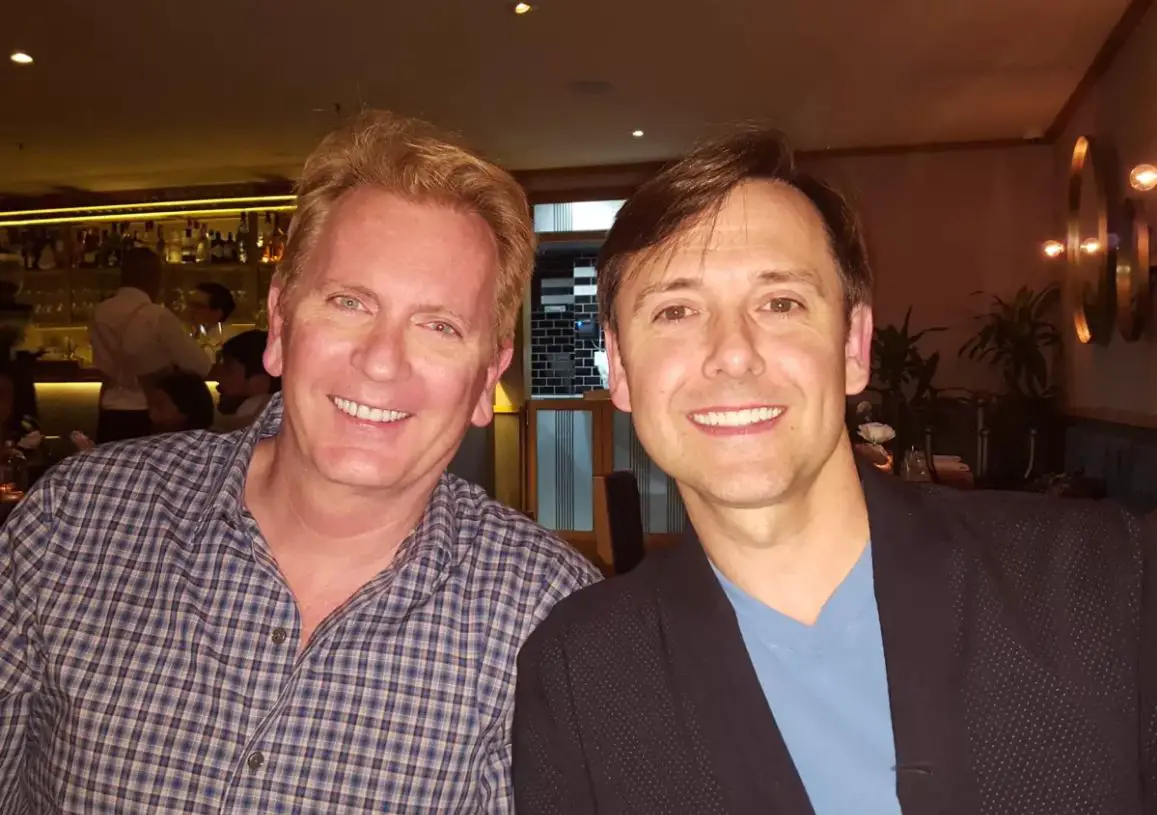 Frank with his spouse Kevin (Photo: houston.culturemap.com)
Frank first met Kevin in 1995 when he started working in KPRC Channel 2. After the 17 years of relationship, the pair decided to get married. Regarding children, Kevin, who is an HR specialist for Compucom Internet Solutions, had a son named Morgan with his estranged wife. Frank also nurtures Kevin's son, who was seven years old when the pair met for the first time. In an interview in July 2017, Frank revealed that he has a sound relation with Morgan and Morgan give him beautiful Father's Day cards. Frank and his spouse, Kevin currently resides in Houston. 
Frank Searching Birth Parents 
Frank was adopted as a child, which he knew since his early age. His mother always told him that his birth father had been a great athlete and his birth mother was pretty. Despite this, he couldn't know more about his biological parents.
Frank released a book named Swabbed & Found: An Adopted Man's DNA Journey to Discover His Family Tree in 2017. His book illustrates the remarkable adventure of his journey to find his biological parents. He made a DNA test, but it failed to trace out his exact parents. Frank believes that all people in the world should be kind to each other as we all have more than 99 percent of our DNA in common.
Short Bio
Frank was born 1960 in Little Rock, Arkansas and his birthday fall on 22 June. He was an adopted child raised in Mountain Brook, Alabama. Frank earned his Bachelor of Arts degree graduating in journalism from Washington and Lee University. He got a certificate in broadcast meteorology from Mississippi State.