Furious, Pete is a famous YouTuber, bodybuilder, and competitive eater. He has been able to set a name for himself by holding several of Guinness World Records in different eating categories. Some of his records are 'eating nine Ferrero Rocher chocolates in one minute,' 'a raw onion in 43.53 seconds,' 'a twelve-inch pizza in 34.34 seconds,' 'fifty hard-boiled eggs in eleven minutes,' and many more.
Besides that, Furious is also a vlogger on YouTube and his series called Furious World Tour. With his amazing food and restaurant reviews all around the world, he has amassed over 5.15 million followers on the platform.
Furious Pete's Age & Height
Furious Pete was born as Peter Czerwinski on 30 November 1985 in Toronto, Canada. He stands at a height of six feet and two inches (1.88 meters) tall.
During his teenage, his mom was diagnosed with multiple sclerosis, and his father was hospitalized with bipolar disorder. But his teenage troubles were not just his parents' illness. When he was told he might get cancer, it gave him such anxiety that he suffered from anorexia. And as a form of rehab, he started fitness and competitive eating when he was seventeen years old. 
Read About Another Competitive Eater:- Joey Chestnut Salary, Net Worth, Earning, Record, Wife
His Relationship Summary
All the fans of the YouTuber know that Furious Pete is in a long-term relationship with Melissa Cvjeticanin. The two have been in a relationship for more than a decade as they started dating on 23 September 2009.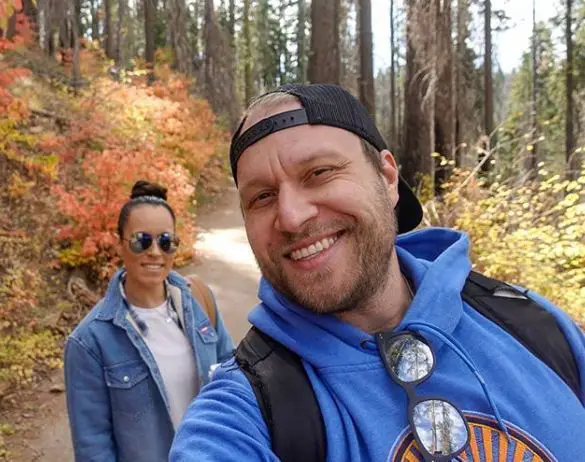 Furious Pete with his fiancée Melissa Cvjeticanin on 14 November 2019 (Photo: Furious Pete's Instagram)
Later, Furious and his girlfriend even got engaged in October 2014. It's been more than five years since they exchange the engagement ring; however, the pair has not provided any reference relating to their wedding.
Struggle With Cancer
Cancer turns the life of its victim upside down. Different changes in everyday life start just to beat the cancer cell. Similar is the story of Pete's battle with cancer after being diagnosed in 2014.
The YouTuber made a video and openly talked about cancer the day after he found out about his cancer as he wanted to raise awareness. He went through surgery along with various changes in his routine and diet, coming out clean but a ball-less.
Another Celebrity Who Battled Cancer:- Randy Owen Wife, Daughter, Cancer, Family, Net Worth
Sadly, Furious's cancer returned in mid-2015. Then he vlogged the radiation treatment he went through on YouTube. By November 2016, he was again declared cancer-free. But his battle with cancer was not over yet. His cancer returned once again in early 2017, and it was seen on other parts of his body. He took chemo-therapy.
His final battle with cancer occurred in early 2019 when cancer cells reappeared. Eventually, he went into surgery again and got it removed. It resulted in him being 100% cancer-free. He even posted a video in November 2019 talking about his four battles with cancer and all the things he has learned.
Earnings
Furious garners his income from a handful of sources. As being a YouTuber, he is estimated to earn $9.3K -- $149.3K per year from his YouTube channel. Furthermore, he also has his merchandise shop, which adds more to the aforementioned figure.