We see the Hollywood Industry filled with 'Glitz' and 'Glamour,' but behind that shine, only scum inflates in the ever-increasing popularity of the business. The Brazilian beauty, Greice Santo is the latest victim of the hidden scum, as a billionaire named Daryl Katz offered her millions of dollar for physical relationship. 'Wild Car' actress, Greice Santo stood firm on what is wrong and filed a lawsuit against the man and made a statement of intent to rise above.
Career and Progression:
Greice Santo is a well known Brazilian actress known for movies like "Wild Car" which was released in 2015 and "New Girl" in 2011. However, the bold and sultry actress marked her fame when she signed in for CW television show, "Jane the Virgin." She portrayed the character of Blanca in the show which was taken well by her fan.
Brazilian Actress, Santo Offered with Million Dollars for Sex!
On April 2017, every headline of the newspaper was flooded with the reports about the beautiful Brazilian actress, Greice Santo being offered millions in exchange for sex by the Canadian Billionaire Daryl Katz. 
Yes, the "Jane the Virgin" actress was out for a shoot in Four Seasons Resort Hualalai when Daryl Katz met her and instantly was impressed by her. According to the Dailymail, the actress was lured into the hotel room to talk about her career in Hollywood.
Furthermore, Santo claims that for about 30 minutes Katz and his cousin Michael Gelmon talked about helping for her career so that she could support her family and then later made his offer to her. As per the proposal, Santo had to sleep with the billionaire six times a month for a year where she would be paid $1.44 million. However, the actress promptly denied him by saying that she was not a prostitute.
After the incident, Robert RJ Cipriani, the husband of Greice Santo filed a lawsuit against Katz for allegedly assaulting his wife. But Katz replied back by saying:
Mr Cipriani's claims were 'false, malicious and entirely without merit'
Robert Cipriani is a gambler husband who was banned from all the casinos globally after witnessing him as a key informant in a cocaine syndicate investigation.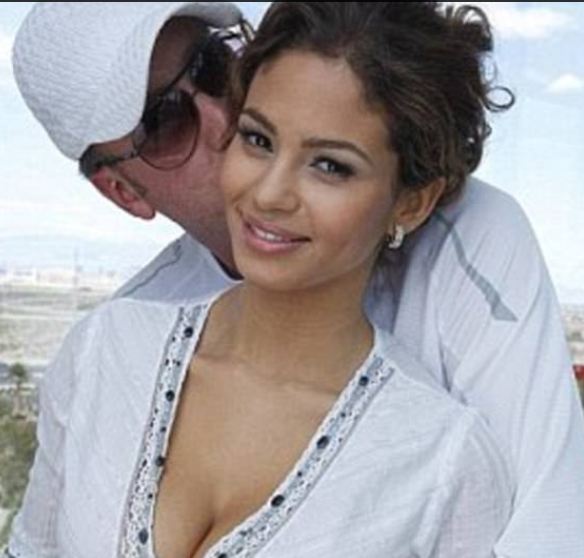 Caption: Brazilian actress, Greice Santo with her husband, Robert RJ Cipriani.
Source: Dailymail 
Greice Santo launches "I met Harvey" website!
"Jane the Virgin" star after having been a victim for sexual assault several times, launched a website entitled, "I met Harvey" in 2017 for the victims who have been assaulted by Harvey Weinstein.
After the launch of the website, several women came forward who had been victimized by Weinstein. And after the continuous allegation by Santo, Angelina Jolie and other actresses Weinstein as of now is under numerous investigations by law enforcement agencies like NYPD and Scotland Yard.
Short Bio on Greice Santo:
The Brazilian beauty, Greice Santo was born on June 6, 1992, and is currently aged 25. She is a sultry actress with the maintained physique and possesses the relatively tall height of 5 feet and 8 inches. The actress' life is like an open book when it comes to her professional and married life, but no wiki sources have information about her family.