Holly Allen is known for her relationship with the Bachelorette star, Luke Pell. She was a former Miss Wyoming USA in 2012. She defines herself as an enthusiastic person with interpersonal aptitude and optimistic attitude. Holly also has a great sense of creativity and has experience in the tourism industry.
How Does Holly Allen Gather Her Net Worth?
Holly Allen accumulates her net worth from her stint as a model and her works in various sectors. She has been gathering revenues from her experience as an actress and model in Peak Models and Talents since November 2012. Her involvement with Malibu Fine Wines as a Vineyard Guide since October 2013 has also served to raise her fortunes.
Holly first joined Diamond Four Ranch in June 2002 and served until December 2010 as executive chef. She then moved to ADVANTIS Global Services in 2011 as Technical Recruiter and served for one year. As a contestant of Miss USA 2012, Holly became Miss Wyoming USA 2012. She has also worked for eleven and half years at Diamond Four Ranch as Wilderness Horse-Packing Guide till September 2013.
Split With Her Ex-Boyfriend; Found Incompatible With Each Other 
Holly Allen was dating the Bachelorette star, Luke Pell. Luke is known as a cast member of TV series, The Bachelor Winter Games, which is a spinoff show of The Bachelor. During his stint on The Bachelor Winter Games, he was in a relationship with Stassi Yaramchuk. But at the end of the season of Bachelors, he had a split with Stassi in early-2018's. 
Holly and Luke used to share boyfriend-and-girlfriend relationship back in 2017, and when Luke broke-up with Stassi Yaramchuk, the pair rekindled their affair. According to E! News, Holly, and Luke maintained a long-distance relationship and attended 2017 CMT Music Awards together in June 2017. They officially started dating in January 2018, after Holly came back from Bali.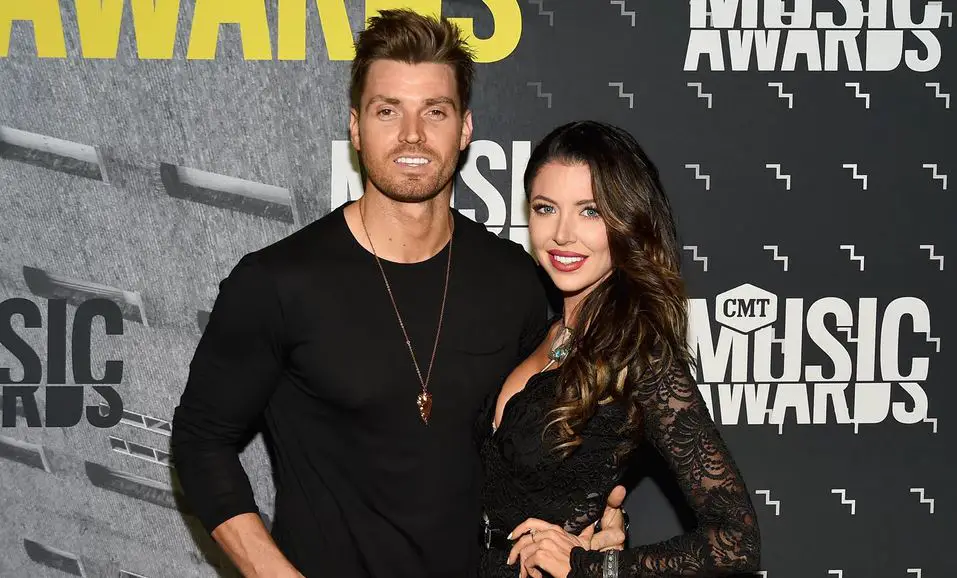 Holly Allen with the Bachelorette star, Luke Pell at CMT Music Awards in June 2017 (Photo: bustle.com)
At the age 30, Holly has also been featured in Luke's official music video of Ball Caps and Blue Jeans. The 3-minutes-24-seconds EP track is also available in Spotify and iTunes. The official music video was uploaded on 1 April 2018 on YouTube in Luke Pell Music channel.
Just after months of dating Luke and featuring on his video, Holly had a split with the Bachelorette star in May 2018. They separated after moving together in Nashville. Holly at first enjoyed residing to Luke's place in Nashville, but after spending time with him, she learned that they weren't compatible with each other. The estranged duo also realized that they can't work together for a long time and broke their relationship. 
Short Bio
Holly Allen, who was born in the United States, has her birthday on 11 January. Her parents raised her in the rural U.S. in Wyoming. She graduated with a Bachelor in Business Administration, Marketing from California State University, Chico in 2010.