Jahkara Smith, mostly known by her online name Sailor J, is a YouTube personality and an actress- who has garnered success with her make-up tutorial videos shared via her YouTube channel, Sailor J.
Pursuing her career as a social media personality, she first uploaded a video titled Getting a Man 101 on 19th October 2017- which helped her gain minor fame as it had 13K shares at the end of the day. 
Moreover, she got to taste another success after starring as Maggie Leigh in AMC's horror series NOS4A2 (2018) and later through Into The Dark (2019).
Apart from her YouTube and acting career, she is also a US Air Force personnel.
Married; Husband In Air Force
Jahkara has been married to Kevin Smith, who is also in Air Force, for several years. 
Another Make-Up Artist: Niki DeMar Bio Reveals Age, Dating Life, Net Worth, Surgery & More
The husband-wife duo not only shares the same profession but also a love for sports.
Tattoos
Jahkara has inked across her collarbone and shoulder representing the love for her three siblings. Though they all didn't get to live together constantly during their childhood, all four share a strong bond.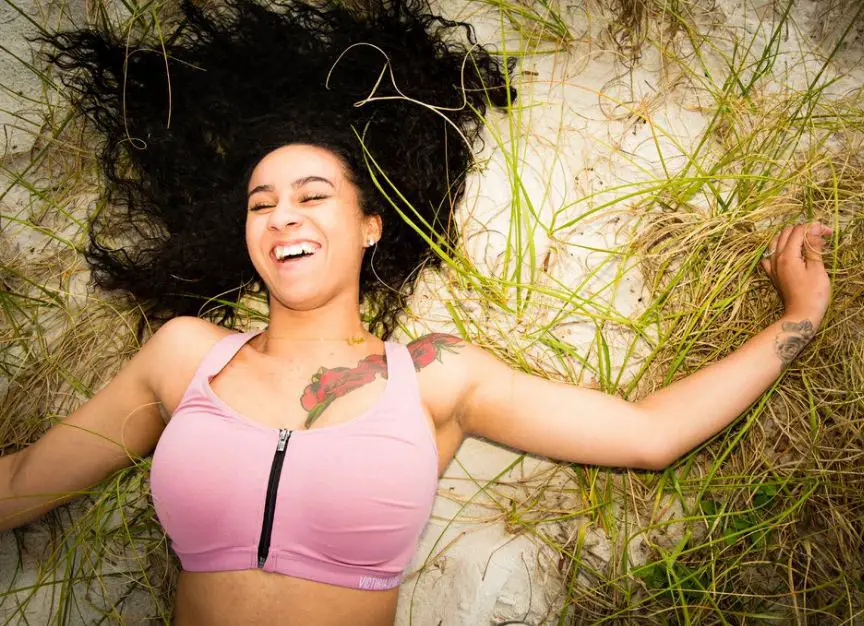 Jahkara flaunts her tattoo on the beach in Florida (Photo: NYtimes)
Also, she has another tattoo with the Arabian proverb stating "She has suffered, she has learned and has thus changed." The tattoo signifies and reminds Jahkara of the abuses she overcame in life.
Wiki, Birthday, Ethnicity, And Parents
Jahkara was born on 5th September 1996 in the United States. She had a hard time growing up as she was not provided with luxury like her friends. Her mother was only the source of income in the family as there was the absence of her father throughout her childhood.
YouTube Personality: Alissa Ashley Bio: Boyfriend, Dating, Twin Sister, Height
The only memorable part of Jahkara's younger days was getting to watch movies from an old VCR which her mother bought for her.
Interesting Facts About Jahkara:
Her birth sign is Virgo.
Jahkara got her first acting role after she was able to grab the attention of casting director through her YouTube Channel.
When Jahkara uploaded her first video, she was on sick leave from her military work.
As of January 2020, Jahkara has over 487k followers on her YouTube channel, Sailor J.
She had joined Air Force at the age of 18.
When Jahkara is mad or in anxiety, she indulge herself into  arts.
When she was out of basic military training, she dealt with one of the worst  phases in her life. She had no idea what was going on in her life, even she was rude to the people she dated. So, she visited therapists to overcome that phase.
Before joining the US Air Force, she took part in a protest. The protest was held against the white police officer who killed an unarmed black teenager named Michael Brown in nearby Ferguson.