The 19-year-old high school football sensation and Instagram influencer Jake Bongiovi has sparked dating rumors with Stranger Things star Millie Bobby Brown. On June 4th, 2021, Jake posted a picture of him in a car, and the 17-year-old Brown was seated next to him. The photo was captioned as "BFF<3," and to everyone`s surprise, Millie dropped a comment writing "BFF," too.  
Spotted Together! Dating Rumors
The dating rumors between Jake Bongiovi and Millie Bobby Brown circulated the internet when they shared a series of sunny pictures via Instagram stories where they were posing closely. 
The Stranger Things star rested her hand around Jake`s shoulder, and the photo captioned, "Happy Weekend." Jake posted a similar picture on his Instagram where they were posing side-by-side with a light flare of the setting sun in the middle. 
On 17th June 2021, the duo was spotted for the first time in New York City. They were seen holding each other`s hands while walking the streets of NYC. Despite all cuddly pictures and public sightings, they are yet to make the relationship official.
Various magazines tried to get the details of their relationship, but their representatives have refused to add any comments to the speculations. 
Let`s hope this duo makes the most out of their bond and give out a pleasant surprise to their fans worldwide soon.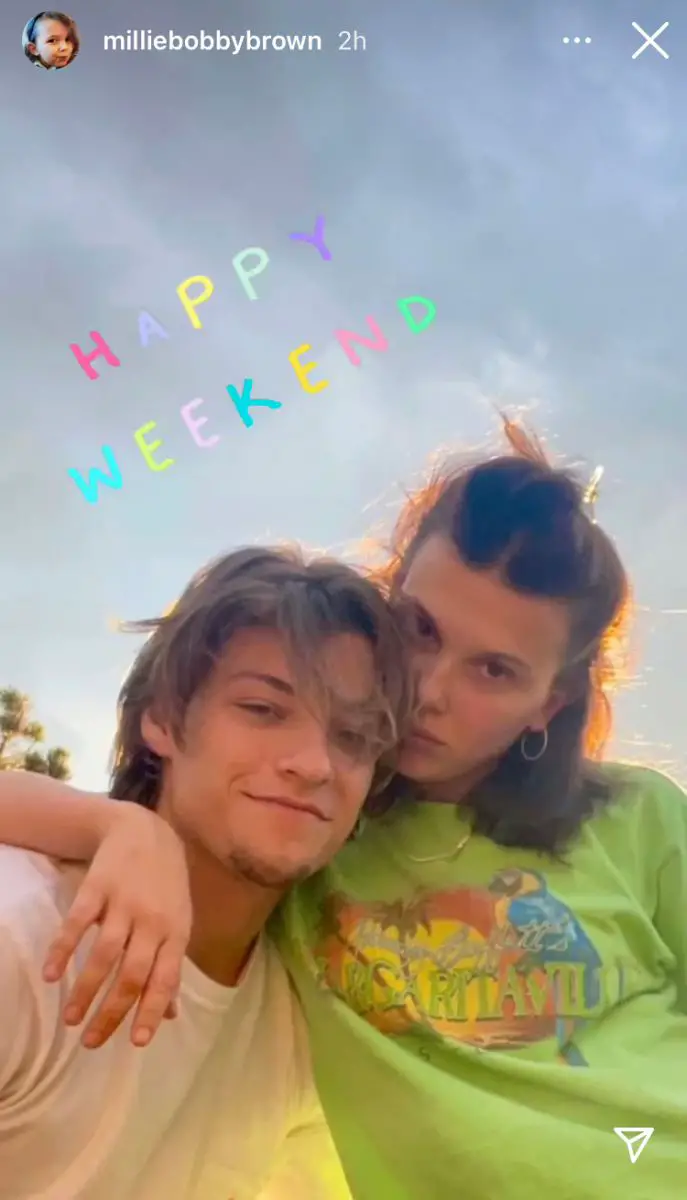 (Photo: Millie`s Instagram)
Relationship With Father Jon Bon Jovi
Jake is the son of Jon Bon Jovi, a Grammy-winning frontman of the rock band Bon Jovi. The 19-year-old is the middle child among his four other siblings. 
The rock-and-roll legend is a responsible family man and a very supportive father. In November 2019, the rock band frontman made an appearance in the high school senior football match to root for his son. 
Jon also displayed care for his son by taking it to the public when Jake was mildly infected with COVID-19. He also informed the public about his recovery via ABC`s "Good Morning America."
He said, 
"Jake's case was very mild, unconfirmed. He just had a severe stomach virus and a fever but it broke in a couple of days. He's 100 percent."
The Bon Jovi family strongly bonds with themselves as the rock legend has been married to his high school love for more than three decades.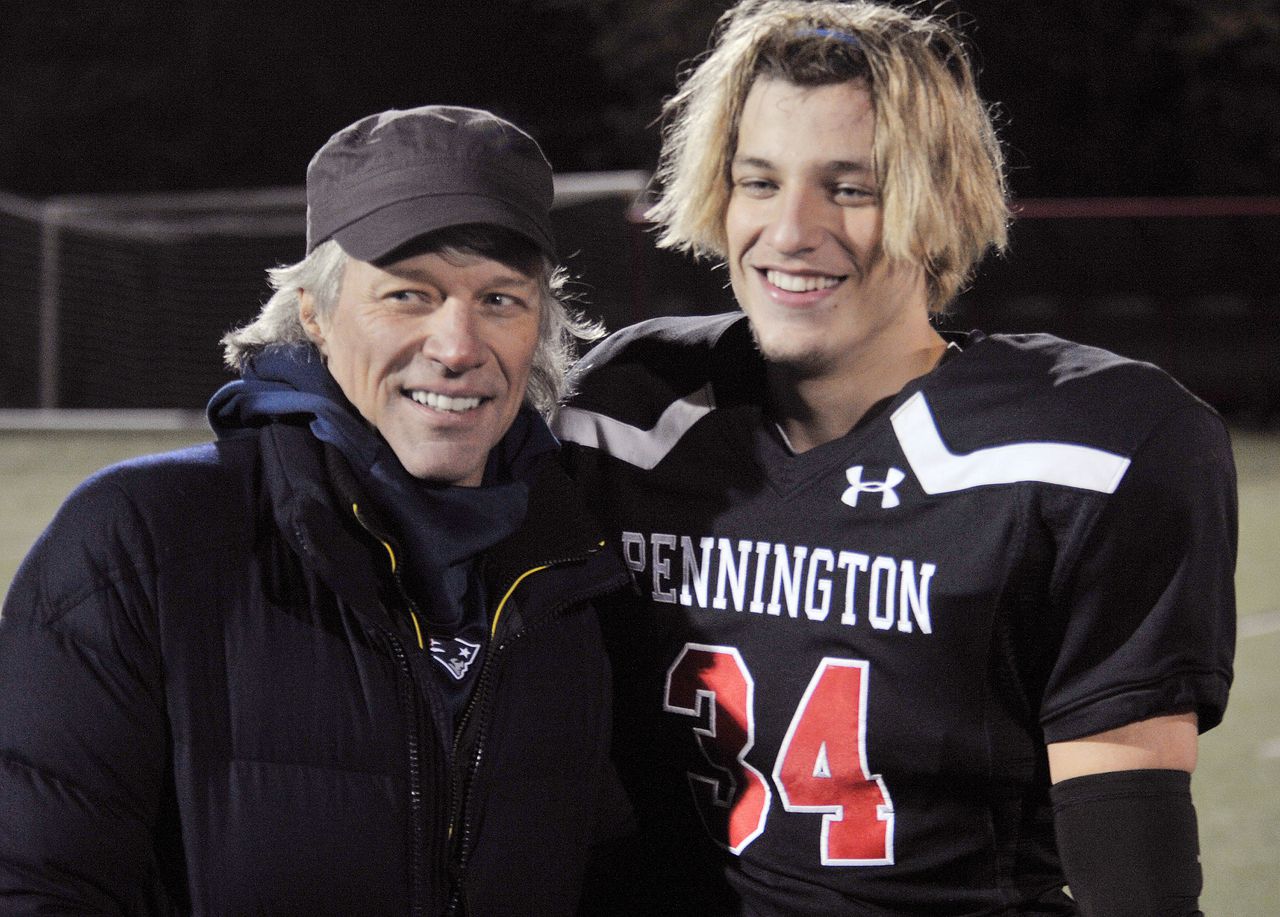 (Photo: nj.com)
A Short Bio & Career Insights
Jake, Jacob Hurley Bongiovi, was born on May 7, 2002, to Jon Von Jovi and Dorothea Hurley in New Jersey, USA. 
The football sensation from JB Pennington High School is a Taurus with British-Irish ethnicity. He stands at the height of 5 feet and 9 inches with a weight of 170 lbs. 
Bongiovi is planning to join Syracuse University for post-high school education. His father was proud that his son made it to the university. However, his field of study is yet to be announced. 
In 2018, he posted a video with senator Cory Booker while traveling through NJ. During that period, Jon Bon Jovi was strongly supporting Booker for his campaign. 
During the 2020 elections, Booker had to drop out if he wouldn't collect a fund of 1.7 million in 10 days. So Jake`s father, a very close friend of the senator, sent out an email for a fundraiser to help Booker in his time of need.
The rock legend`s son has written "Actor" in his Instagram bio. However, he is yet to announce any signings with a movie or TV show.  
Jake already has a massive following in his social media, making him a young sensation among youths. Hence, we can expect him to get casted in a movie or a TV show soon.
Since he is still very young and his career hasn`t taken a considerable flight, he is yet to acquire a net worth. But, looking at his influence through social media and a celebrity background, fans expect him to grow into an aspiring public figure.