Joe Amabile was a regular grocery store owner in Chicago until he joined The Bachelorette as a participant in the show's 14th season. Even in the show, he couldn't reach much further and was dismissed prematurely. 
However, the early dismissal made Joe a fan favorite, as many protested the decision of Becca Kufrin to eliminate him in the first episode of the 2018 season.
Joe- who had joined the show to find his significant other- was left empty-handed at the end of the season. But, did he eventually find his perfect match? Let's find out!
Moved In With Girlfriend After Leaving Bachelor In Paradise
When Joe Amabile first joined the season 14 of The Bachelorette in 2018, he was ready to settle down with the right one. However, it didn't turn out as expected after he got nervous on his first date; he was disqualified in the first episode of the show.
Joe tried his luck again, this time in the fifth season of Bachelor in Paradise. The Chicago native soon became close to Kendall Long, and a romance was on the rise. However, Joe left the show early after Kendall expressed uncertainty about the relationship and their future together.
Another Bachelor Alum:- Peter Kraus Wiki, Age, Birthday, Boyfriend, Dating, The Bachelorette
By the time Joe left, he had already made a lasting impact on Kendall, and soon she flew to Chicago to get him back. A dating relationship pursued between the two as the couple eventually moved in together in April 2019.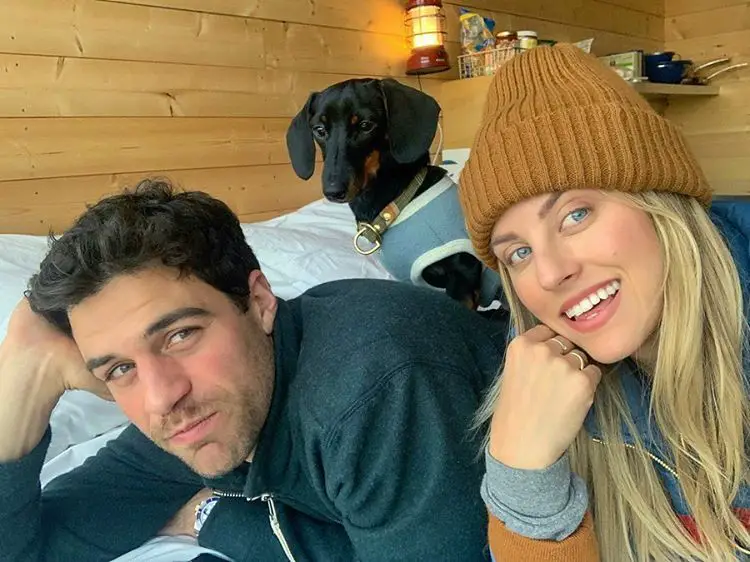 Joe Amabile and Kendall Long at their West Hollywood home in January 2020 (Photo: Kendall Long's Instagram)
Joe and Kendall leased a house in West Hollywood, California, as they prepared to get serious with their relationship.
Split Details, No Hard Feelings
Just like every product in Joe's grocery store comes with an expiry date, so did his relationship with Kendall. The former lovers released a joint statement on 29 January 2020, revealing the fate of their relationship.
Separated From Partner:- Holland Roden Wiki, Boyfriend, Dating, Split, Rumors, Net Worth
The pair revealed that Joe planned to move back to his hometown of Chicago; whereas, Kendall would live in the home which the duo had rented. Joe and his now ex-girlfriend have further vowed to remain good friends despite the split.
Joe Amabile's Short Bio: Age, Birthday, More
Joe, a native of Chicago, Illinois, was born on 12 April 1986. He started his career as a stock trader at the Chicago stock exchange- where he was one of the youngest brokers. However, he left his job to look after his family business- a grocery store in Chicago. The shop even earned Joe the nickname, Grocery Store Joe.
He eventually joined The Bachelorette in 2018 and later the Bachelor in Paradise, the same year. Also, Joe took part in the 27th season of Dancing with the Stars, where he teamed up with Jenna Johnson.