Famous for his single release Pump It Up, a Grammy-nominated summer-hit, Joe Budden rose to the spotlight for his appearance in the VH1 reality show Love & Hip Hop: New York. Professionally, he is a rapper and works in association with Slaughterhouse. 
His Grammy-nominated song was even featured in movie 2 Fast 2 Furious, a game like Def Jam franchise and Madden NFL 2004. Besides that, the father of two kids is also a part of Vh1 reality had also released one rap album Welcome to Our House with his group Slaughterhouse.
Joe's Dating Life
The rapper started dating Cyn Santazna, who was also the part of Vh1 reality TV show in 2016. After a year of dating, the pair got engaged on 19 December 2018 during the live show of The Joe Budden Podcast tour at New York City.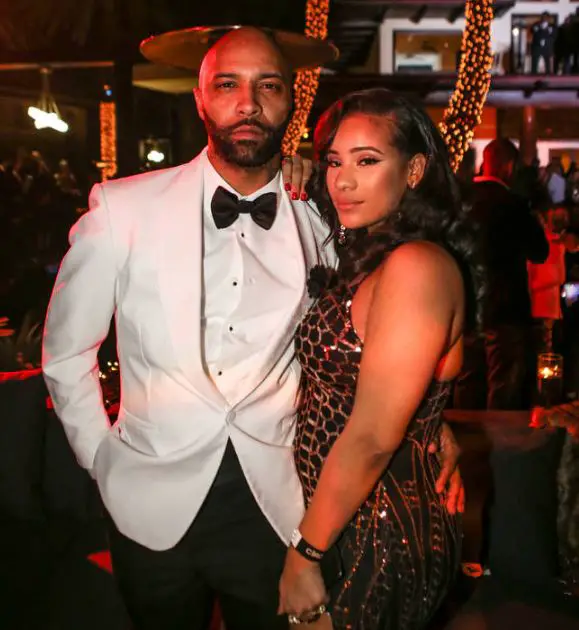 Joe posed with his ex-fiancée Cyn (Photo: CapitalXtra)
He and his lady-love had already welcomed a son in December 2017 before the pair got engaged.
However, the couple's romantic stature didn't last long and unfortunately; they broke up after four months of engagement in March 2019. Cyn deleted all the post related to the rapper on her social media platforms. On the other hand, both of them unfollowed each other. 
Despite their split, neither Joe nor Cyn gave any statement regarding their split at that time.
However, Cyn's Tweet in June 2019 gave a little idea about what went wrong between the pair.  In the tweet, she wrote the lyrics of 'Family Feud'. and people started speculating as to if she dedicated the tweet to Joe. She reportedly made allegations on Joe for cheating on her.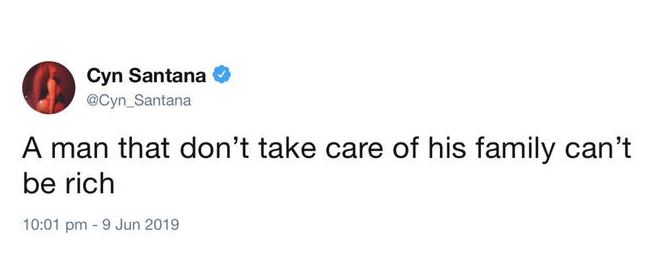 (Photo: Cyn's Twitter)
After a few months of the split, he was again accused of cheating on Cyn with model Jazzma Kendrick in Miami. Some people even supposedly protested against the model calling her a homewrecker, however, Joe shut down the rumors, stating she was dating his cousin and they are just friends.
You May Like: Bankrol Hayden Wiki, Age, Girlfriend, Parents
Joe was previously in a relationship with Esther Baxter, an American model, and actress. He also has a son named Trey Budden born on 11 May 2001.
Family 
Joe was born on 31 August 1980 in Spanish Harlem, New York, USA. He stands at the height of 1.83m(6 feet) tall with a muscular build. 
On his family background, he moved to New Jersey when he was 13 years old with his mother and an older brother. His father was absent while he was growing up, so his mother singlehandedly raised the family. It was a harsh environment as both his mother and father struggled with drug addiction.
Growing up in such rough surroundings, he also became a victim of addiction at a young age. However, when he turned 17, he decided to change his life back and entered a rehabilitation plan.
Unfortunately, Joe has lost his brother. In September 2007, his brother was shot eight times and was admitted with a critical condition in the hospital. It was the period when Joe was participating in a celebrity rap battle.
Net Worth
The rapper's hip-hop career, and involvement in the reality TV show Love & Hip Hop: New York has undoubtedly garnished him immense fame and wealth. Besides, he launched a late-night talk show with Sean Combs State of  The Culture which got premiered on 10 September 2018.
In the journey to his rap field, Joe has released fair shares of songs and albums and has even released it on YouTube channel. He is estimated to earn the YouTube revenue of about $18.4K and $293.9K per annum.
Summing up his income from the Hip-hop field and a reality career, Joe is estimated to have a net worth of around $6 Million.