Do reality shows have their horrid curse or couples magically turn prone to crack under the pressure of the camera? Here comes, Joel Corry claiming to defy the television show relationship curse with his on-off going girlfriend, Sophie Kasaei without any luck. It was still a surprise when their relationship ended with such baggage of colossal cheating blames and rumors on the TV show.   
Girlfriend's Cryptic Breakup Tweet!
It was near the end of 2017, and Sophie Kasaei was spreading cryptic messages all over her twitter. Fans and audiences were already implying the words on her failed dating relationship with Joel Corry on their side.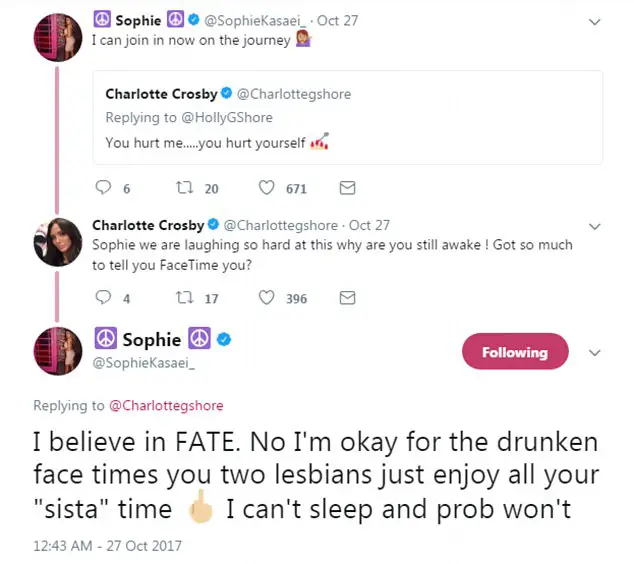 MTV show 'Geordie Shore' itself was a huge circle of bad relationships with lots of subtle affairs and twenty-four-hour loyalty test. Joel and Sophie came out with such dare trying to defy the 'Geordie Shore relationship curse.' However, the couple themselves made cheating blames while in the show when Joel made an entry on the show as an intruder. One of the housemates of Geordie Shore show even remarked her 'Your boyfriend cheats on you every weekend.' Likewise, Sophie also got her share of cheating blame being unfaithful at a house party with James Tindale's friend Yabba.
Breakup Reason!
However, as a final closure, just when the rumors have reached their peak inclination, news got spread out they have broken up for good. Sophie's marriage proposal was too much for Joel which he rejected claiming he was still not ready to settle as the family. 
What has Joel been up to Now?
It all started when the duo came to limelight from season two of the MTV show in January 2012. Sophie introduced him to the show in the second series only raising suspicions from her show's housemates. He turned into the guy who everyone hated as the boyfriend of loud-mouthed Sophie. 
Talk about payback, Joel had his way to get back to his haters. He took to another level of fitness and bodybuilding since his last appearance of MTV show in 2013. The symmetrical chiseled pecs and bulging biceps, all those came after years of regular strict diet and continuous gym visit. Corry took it far when he wowed the judge at annual Miami Pro World Championship event with the crown of World Champion Fitness Model.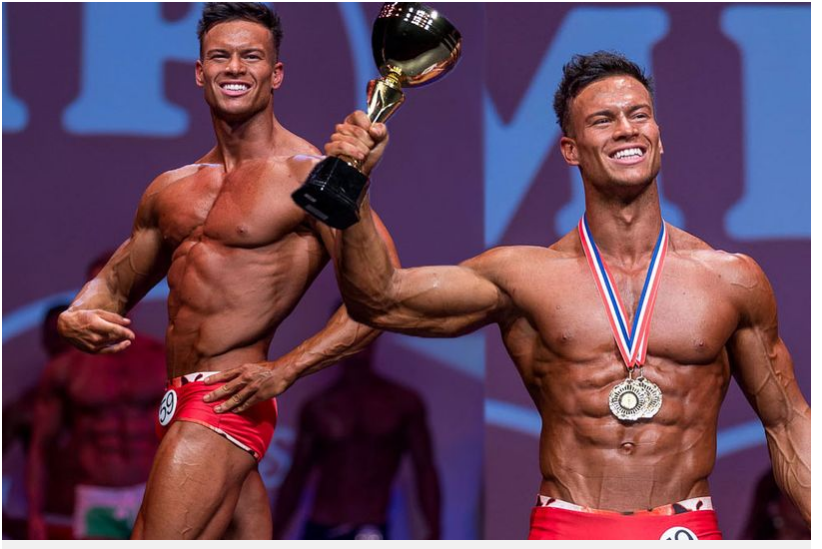 Caption: Joel wins World Champion Fitness Model 
Source: dailystar.co.uk
And for the show, Joel is about to go under the needle on new MTV show, 'Just Tattoo of US.' The show basically, depicts the pairs designing the tattoo for their partner whom the partner sees until it's marked permanently.
How much is Joel's Net Worth?
Take it from endorsing brands like Geordie Shore or new Fitness Model Champion; Corry had already made his 0.4 million dollar fortune. He is a well-known DJ starting the career when he was just 13 years old. With all this name and fame, there is no doubt he enjoys an impressive financial status.
Short Bio:
The athlete DJ aged 28 was born on June 10, 1989, in England and raised in North London. His birth sign is Gemini. His wiki source suggests that he has the remarkable height of 5 feet 11 inches (180 cm). Nothing about his parents has made to the media, but they must be proud of her achievements. He belongs to mixed ethnicity.