Kate Micucci is best known as Lucy, ex-girlfriend of the main character Raj, in The Big Bang Theory. The American actress has enticed her audiences mostly by her comic role in numerous series and movies. Kate has also lent her voice to various famous characters. On the one hand, she is inclining her professional career and on the other, she is rejoicing her married life.
How Much Is Kate's Net Worth?
The veteran actress has garnered the net worth of $500 thousand. Her appearance on numerous series resembles that she has acquired the remarkable amount of income from her on-screen career. Kate initiated he acting career in 2006 by appearing as Heather in the American sitcom, Malcolm in the Middle. She has also played recurring roles on the television series Scrubs (2009) and Raising Hope (2010-14).
Kate is best known for portraying the character Lucy whose boyfriend was the main character Raj in the popular sitcom The Big Bang Theory. She also played the role of Bubble in the 2008 comedy film Husband for Hire. Her movie credits include Bart Got a Room (2008), The Last Hurrah (2009), and When in Rome (2010). 
Besides, she is also a professional singer and has released songs like Walking in Los Angeles, The Happy Song, and Soup in the Woods. Kate has also appeared in live performance in the theatres. She has credited her voice in numerous television series and movies. She provides the voice of Velma Dinkley in the series Be Cool, Scooby-Doo! since 2015.
In the year 2009, Kate was named #1 Woman of Comedy by G4TV. She is currently busy with the upcoming film The Last Laugh, which is set to release in 2018.
Married Picture On Instagram
Kate is one of the several celebrities who does not talk much about her personal life. She was not involved in any relationships in the past and neither there were rumors of her possible boyfriend. However, Kate has recently staggered her fans by posting a picture of her marriage. She posted a together clicked picture with a blonde guy on her Instagram on 17th February 2018 stating that they got married.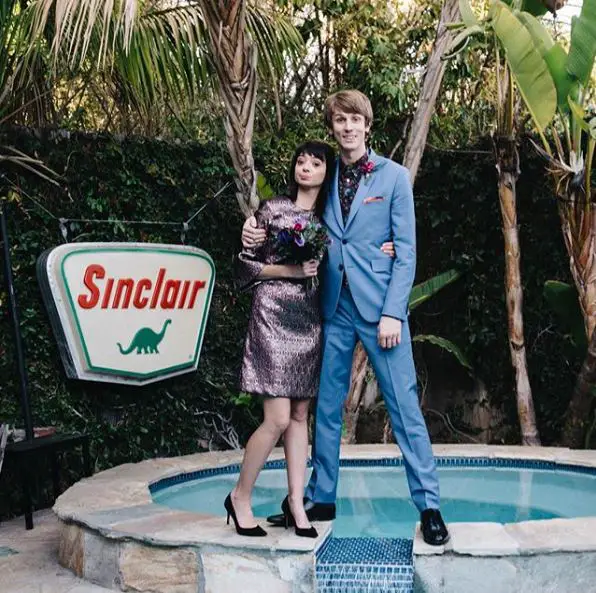 Kate got married to a mysterious guy on 17 February 2018 (Photo: Instagram)
Despite her marriage, she has not revealed the identity of her husband. It is not known when the couple started dating. Moreover, Kate shared another picture with her husband on 23 April 2018. The sudden wedding of Kate is a matter of surprise to most of her fans.
Love Towards Family
Kate does not fail to express her love towards her family. She loves to post pictures with her parents on her social media accounts. Back in 2016, Kate wished Christmas to her fans by sharing a picture with her parents on Instagram.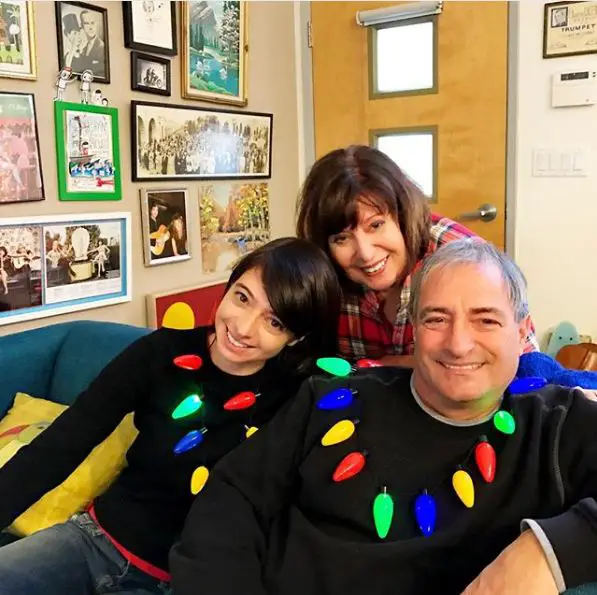 Kate along with her parents on Christmas in 2016 (Photo: Instagram)
Kate loves to spend her time with her parents. Similarly, she loves to spend her time with her brother, Matthew. Besides, she has a dog named Claire, who is also an important member of her family.
Short Bio
Kate was born on 31st March 1988 in New Jersey, the United States to parents Lynn and Michael Micucci. She possesses the Italian-American ethnicity. She was raised in Pennsylvania, and she first learned to play piano from her mother. Kate attended Nazareth Area High School and graduated in 1998. She earned the bachelor degree in Studio Art from Loyola Marymount University, Los Angeles in 2003.