Kayla Sessler is an American reality star known for starring in the MTV series Teen Mom: Young And Pregnant. The mother of two children kicked off her career in the entertainment industry since a young age and not only experienced the rollercoaster love life but also parented her child.
The social media star welcomed her second baby in August 2019. Dig in to find more about Kayla's personal life and professional career.
Welcomed A Baby Girl
The Teen Mom: Young And Pregnant star, Kayla Sessler is now the mother of two children. The reality star, who announced of her pregnancy back in February 2019, gave birth to her second child, Ariah Jordynn Davis on 16 August 2019. This is the firstborn child of her boyfriend, Luke Davis III. 
Kayla's newly born daughter weighed 7 lbs with her height of 20 inches tall during her birth at 5 p.m on 16 August. Before that, Kayla posted a kissing picture of herself with Luke at hospital ticking the time for her delivery and wrote: 'Baby Time.' 
Also, she posted a video that showed both of her children referring to her first child, Izaiah, a big brother. After the birth of her second kid, she shared the happy news on Instagram by sharing a photo of her daughter and captioned 'our lil princess.' 
Also Read: Candice Patton Married, Parents, Net Worth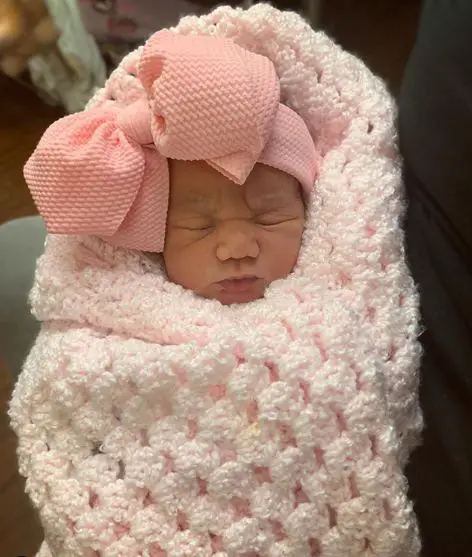 Kayla Sessler's newly born daughter (Photo: Kayla's Instagram) 
Currently, Kayla and her boyfriend, Davis, are looking forward to nurturing their newly born daughter. With the birth of her daughter, Kayla has become the first mom from the Teen Mom: Young and Pregnant to have a second child. 
Dating, Boyfriend
In the fluctuating surface of Kayla's romantic life, she led a couple of relationships. Back in a few years, she was dating her ex-boyfriend, Stephan Alexander with whom she shared a son. However, their relationship could not flourish, and the couple ended up with a separation in 2018. 
It was claimed that she and her then-boyfriend did entangle in the domestic violence stuff that left bruises and cuts over her face. Later, Kayla filed a case on Stephan and then moved on with Luke Davis III.
Shortly, after she started dating her new boyfriend, Luke in September 2018, her ex-lover stepped back from her and their son's life. As per Kayla, Stephan left after seeing his son, Izaiah in November 2018. 
Kayla and her current boyfriend, Luke, reside together along with her son. Luke, with six feet and eight inches tall height, is a basketball player whom Kayle first met at the high school.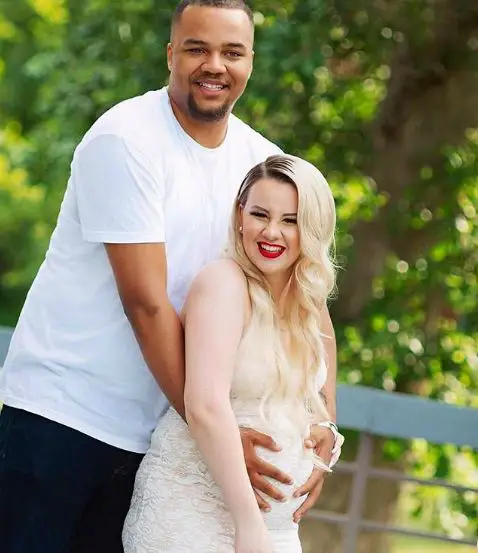 Kayla with her baby bump in July 2019 (Photo: Kayla's Instagram) 
Kayla and her boyfriend Luke are parents to their daughter Ariah. The Teen Mom: Young and Pregnant star, Kayla revealed her second pregnancy back in February 2019 with a picture of her first baby Izaiah in a shirt showcasing his status change from only child to big brother.
Concerning her daughter's birth, she shared a picture of herself with a baby bump back on 29 July 2019 mentioning that she was three weeks away from the delivery.
Kayla also has a son named Izaiah Cole with her ex-boyfriend Stephan. However, her ex-lover has not seen his baby since November 2018.
As of now, Kayla relishes nearly a year-long relationship with Luke, who portrays a dad role to her son Izaiah and daughter Ariah Jordynn since they are together. 
Kayla Sessler's Net Worth
As a reality star, Kayla Sessler accumulates the immense net worth in a substantial amount. She has appeared on the TV series Teen Mom: Young And Pregnant (2018). Although famous in the entertainment industry, she has managed to conceal her actual earning and income from her career. 
Besides that, she is also a social media sensation with over 451k followers on her Instagram. She started climbing on the social media peak since December 2014 and currently shares the contents of lifestyle, beauty, and also about raising her children on Instagram. 
You May Like This: Susan Zirinsky Bio, Salary, Husband, Children
Wiki, Age, Parents
Kayla Sessler was born in 1998 in the United States, and she celebrates her birthday on 16 November. Her mom raised her along with her brother as single parents. She pursued her education from Kishwaukee College in Malta, Illinois.