Kenneth Petty is now making his name as the other half of American rapper Nicki Minaj. However, his history is infested with crimes and prison sentences.
The musician's husband- who was convicted for attempted rape of a 16-year-old girl in 1995- had served between 18 months to 54 for his crime.
Later, he was sentenced to serve ten years in prison in 2006 for the first-degree manslaughter of a man named Lamont Robinson. He was eventually released in 2013 after serving seven years in prison.
In total, Kenneth has been arrested 11 times for the crimes he has committed.
Married Nicki Minaj After Dating Less Than A Year
Kenneth Petty had known Nicki Minaj since his high school days and even dated for a while. But, a serious relationship between the two developed only around December 2018. To showcase his love for Nicki, Kenneth also inked a tattoo featuring Nicki Minaj's name on his neck in December 2018.
The duo was together for nearly a year before getting married in a low-key wedding ceremony on 21 October 2019. Though the details of the wedding haven't surfaced in public, Nicki has openly flaunted her 17-carat diamond ring- which cost Kenneth a massive $1.1 million. Earlier, Kenneth and his wife had gotten their marriage license in June 2019. 
Musician Partner's Info:- Chance the Rapper's Girlfriend Kirsten Corley Wiki, Age, Height, Instagram
Likewise, in early 2020, rumors surfaced that Nicki Minaj was pregnant with the couple's first child after Kenneth was seen rubbing his wife's belly on multiple occasions.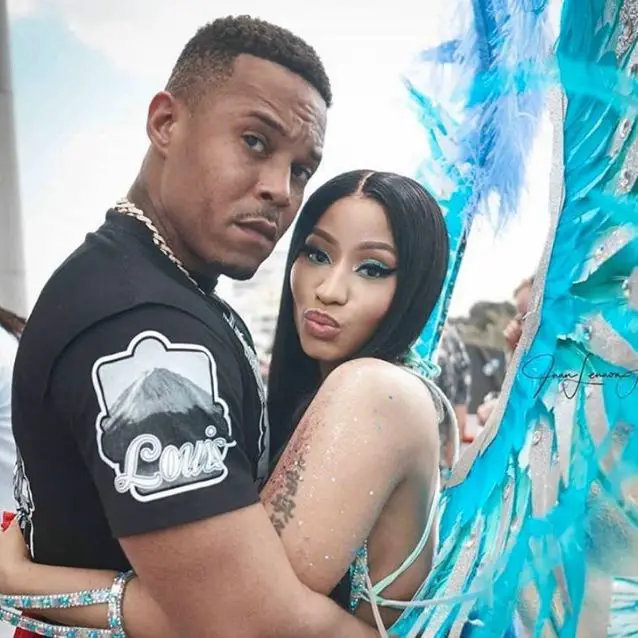 Kenneth Petty with wife Nicki Minaj in February 2020 (Photo: Nicki Minaj's Instagram)
However, the rumors died down after Nicki Minaj clarified the issue, claiming she was unaware of the reason her husband kept rubbing her belly.
Left Former Girlfriend To Date Nicki Minaj
Prior to dating Nicki Minaj, Kenneth was in a relationship with another woman.
However, Kenneth's now ex-girlfriend claimed that he left her to date Nicki. Though Kenneth's former partner claimed that she had no problem with Nicki, she was still unhappy with the rapper messing with her then-boyfriend.
Arrested For Failing To Register As Sex Offender; Where Is Kenneth Petty Now?
After getting convicted for attempting to rape a teenager in 1995, Kenneth was supposed to register himself as a sex offender, a label that would go on record for the rest of his life.
Serial Killer's Wife:- Doreen Lioy Wiki, Age & Personal Life Insight
However, failing to do so, he was arrested again in March 2020. A trial has been scheduled to begin on 28 April. But, for now, the rapper's husband is out on bail after paying an amount of $100,000.
Short Wiki: Age, Birth Sign
Kenneth Petty was born on 7 April 1978 in Queens, New York. 
He is an Aires by zodiac sign.