American actress Kiara Barnes made her The Bold And The Beautiful debut on July 9, 2018. However, after more than two years, she has decided to take an exit from the soap opera and focus her expertise on the new FOX TV series Fantasy Island. The premiere of the show is set to take place on August 10, 2021. 
Career Insights 
Kiara Barnes is an actress with multiple talents as she has released her original songs and modeled for top-tier brands while pursuing an acting career. Initially, she moved to New York City to pursue her modeling career. She worked for world-renowned brands like Nike, Adidas,  Sephora, Maybelline, and DKNY. Barnes also made an appearance in various TV advertisements, which also features one with iPhone X.
Kiara made her acting debut through The Bold And The Beautiful, which luckily became her breakthrough. Barnes also displayed a brilliant performance in the TV series Stuck With You. 
After portraying a prominent role in The Bold And The Beautiful, Barnes decided to focus her expertise on upcoming Fox TV originals Fantasy Island. Besides having a career as an actress and model, the TV star is also an aspiring musician. 
Barnes released an EP named Sirens To The Moon in 2018. The EP has four tracks and is available on iTunes and Spotify. In addition, Kiara Barens thought of creating a different persona via her songs, so she has a musical stage name, Kiki Barnes.
All these attributes and career choices have indeed brought her a good amount of fortune and allowed the 26-year-old to amass a net worth of more than a million dollars.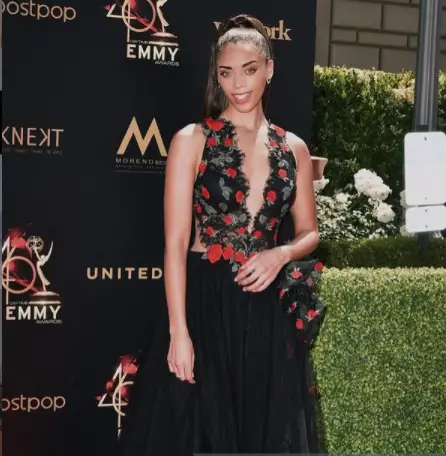 Kiara In Emmy Award Ceremony (Source: Kiara Barnes`s Instagram)
Leaving The Bold And The Beautiful
After being introduced in 2018, Zoe Burmingham, the character portrayed by Barnes, is one of the most beloved characters of the whole show. First, Zoe was described as a character stalking her ex-boyfriend, Xander Avant, hoping to revive their relationship. 
However, as the show progressed, Zoe became a mainstream character of the show. She went from becoming a girl who was crushing on Avant to the soon-to-be-married wife of Carter. 
However, Zoe had a fallout with her fiancé because he cheated on her with Quinn, formerly one of the biggest supporters of the relationship. 
As the character got stuck in jeopardy and she landed a new signing from Fox for the latest TV series, it became clear that she wouldn't be a part of the soap opera anymore. 
The fans worldwide were waiting in hope if Zoe would take revenge on everyone who had betrayed her, but that was not the case. As a result, The Bold And The Beautiful geeks expressed their disappointments with how things ended all over social media. The execute director of the show addressed Barnes and thanked her, saying,
"It's been a pleasure having Kiara in the role of Zoe Buckingham on The Bold and the Beautiful. I wish her all the best in her future endeavors."
TBTB fans are going to miss her as she has featured in over 268 episodes in total.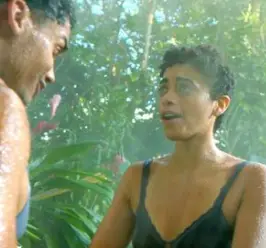 First glimpse of Kiara from Fantasy Island (Photo: Instagram)
Short Bio
The US native was born on June 20, 1995, in Salt Lake City, Utah. Unfortunately, the actress has not let the world know the name of her parents yet. 
However, we do know that she has a brother named Kaden. In addition, Barnes has been successfully keeping her dating life away from the media's reach, if she has any. Also, the TV star hasn't been linked with anyone in a romantic affair before.
The actress stands at the height of 5 feet and 3 inches, giving her highest priority to her career.
After the exhilarating performances before, Kiara Barnes' fans worldwide are waiting to see her rock the screen once more in Fantasy Island soon.