American pop singer Lauren Cimorelli is best reckoned for her musical group named Cimorelli. The R&B band was founded back in 2007 by Lauren and her six other sisters. Lauren plays tambourine and piano for their musical group. Lauren along with her sister, Christina wrote the lyrics of their 2016 song; I'm a Mess. She is also known for her album, Sad Girls Club.
Hates Glitz And Glamour Of Dating; Lauren's Take On Relationship
The 19-year-old singer has maintained silence over her personal life, which makes it difficult to say anything about her dating history and love life. Her sister Christina has recently posted a tweet on her sister's behalf on 25 June 2018 that her sibling hates the "Glitz and Glamour" of Dating.
Lauren was also tagged in a Twitter Post by a person name, Sophia on 10 June 2018 where she asked the singer of the truth about her personal life. Sophia asked Lauren that why is she continuously tweeting about love when she is not dating. Lauren replied love and dating are two different things.
Lauren posted a picture with her prom date on 24 April 2016. However, she didn't mention him as her boyfriend.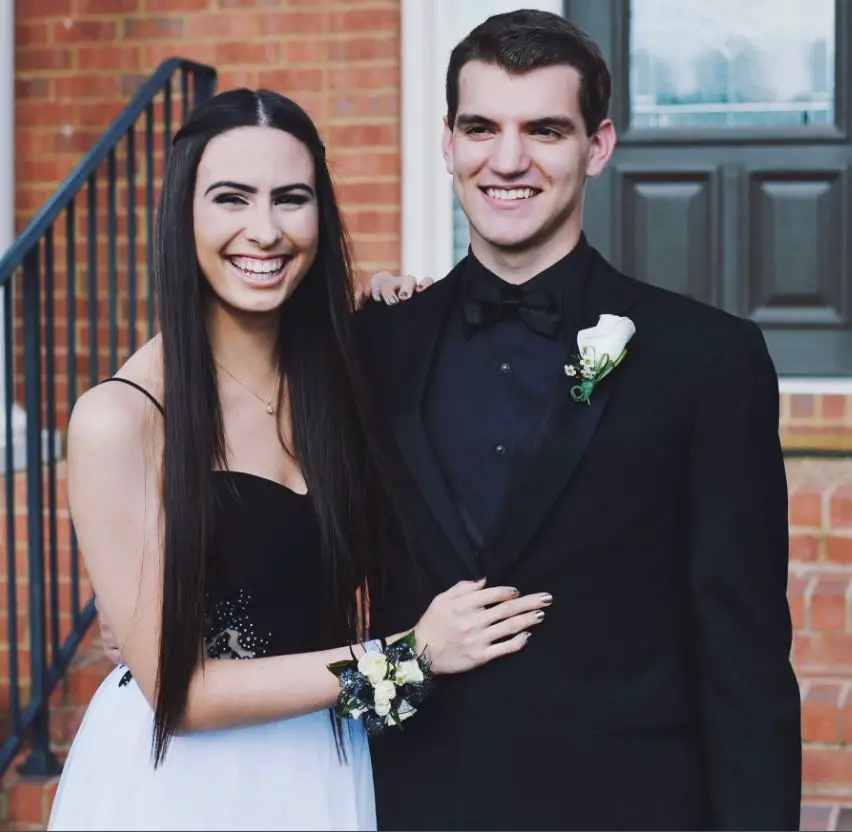 Lauren's prom date on 24 April 2016 (Photo: Twitter)
The internet sensation has made her intentions clear that she doesn't want to drink, smoke, swear and have 50 ex-boyfriends in her life. But in 2011. She was rumored to be dating Ryan at the age of 12.
But her sister, Christina cleared all the air and clarified, and Laurena and Ryan are not dating.

The artist was also rumored to be dating actor Christian Beadles in 2011. But she denied the relationship through her tweet in May 2011.
Lauren 13-Member-Family; Birthday Wishes For Parents
Lauren's social media handles are filled with multiple snaps of her parents and siblings. She has posted a picture, sending a birthday greeting to her father, Mike Cimorelli on her Instagram account in June 2016.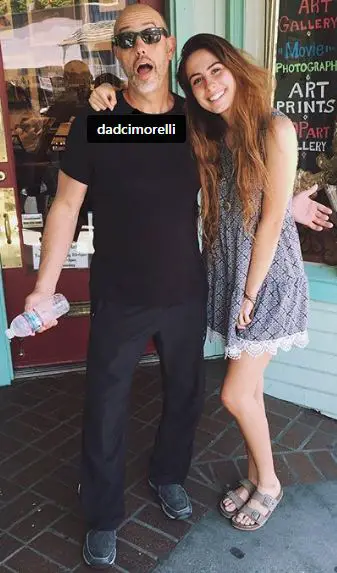 Lauren Cimorelli with her father, Mike Cimorelli on 20 June 2016 (Photo: Instagram)
In the picture, Lauren describes her father as the most supportive, encouraging and funniest people in her life. Her dad has inspired her every day to be brave, confident and to treat every people with respect. 
The singer on her Twitter handle on 31 May 2013 has also shared birthday wishes for her mother, Lynne Cimorelli.
Lauren is the seventh child of the family and has ten siblings. She has two elder brothers Mike Cimorelli Jr. and Alex Cimorelli and four elder sisters named Christina, Katherine, Lisa, and Amy. The pop singer also has four younger siblings Dani, Christian, Nick, and Joey.
Short Bio
Lauren Cimorelli was born on 12 August 1998 in Sacramento, California as per wiki. The singer stands at the height of 1.7 m (5' 7") and belongs to a white ethnicity. Her birth sign is Leo.
Lauren is pretty with brownish eyes and dark brown hair. She enjoys swimming and flag football as a part of her favorite hobby. The artist is entertaining and has sarcastic humor which can be seen in her couple of Twitter posts.