While some actors proudly flaunt their relationship on media, some attempts to keep it low- profile making the audience curious. One of the professional English actresses, Lenora Crichlow, best known for her role in Being Human, also comes on the latter list as her relationship status has become enigmatic. She has been spotted with former beloved, but she hasn't revealed if that's a sign of reconciliation or a friendly meeting.
Career and Net Worth:
Lenora attended the University of Sussex where she received the degree in drama. In 1997, she joined The Young Blood Theatre and took training of a theatre actress. From 2006-2008, she worked on Royal Court Theatre and Almeida Theatre.
Her professional acting career started from 2006. Her first TV film was 'Bella and the Boys'. She made her first feature film appearance from 'Wilderness.' She then rose to fame from the International Emmy Award winner, 'Sugar Rush' (2006).
In 2010, she hosted the program in BBC about the life of Nelson Mandela. Until now, she has worked on many shows and films like Electricity (2014),' The Late Bloomer' (2016), 'Kiss of Death' (2008), 'Death in Paradise (2011), Black Mirror (2013). She had proved her talent and skill through her various roles in the shows and films.
Lenora also earned TV Actress of the Year on Glamour Awards 2011 for her role of Annie Sawyer in 'Being Human.' She also succeeded to be nominated for 'Screen Nation Film and Television Awards' and 'SFX Awards.' She has not disclosed much about her net worth, but considering her professional career, it can be assured that she is living a well-settled life.
Has Lenora started Dating Aidan Again? 
When it comes to her relationship, Lenora makes the audience confused by her on and off relationship with her partner. She began her dating affair with the co-star Aidan Turner from 2009. However, the couple, who started getting closer from the sets of 'Being Human,' separated by the end of 2011. After her split, Dailymail quoted her perspective towards love and separation where she said,
 ''I don't know anyone on this planet who hasn't had their heart broken. It's happened to me. Love is love, it's the purest and rawest thing we have in life.''
After the break-up, Aidan was reported of dating Sarah Green. Both of them shared a romantic affair for around five years until being separated in November 2015.
Following the split with Sarah, the ex-flames started making appearances together in 2016. The couple was even spotted having dinner together at Los Angeles leaving their followers to scratch heads with suspicion.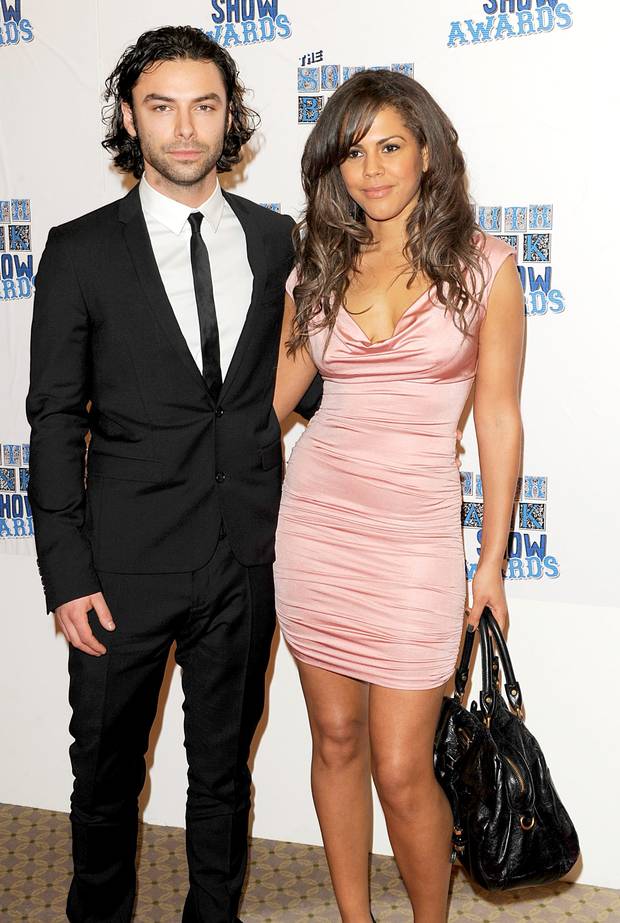 Caption: Lenora and Aidan at The South Bank Show Awards, 2010
Source: independent
Do you think the couple has started dating all over again? Or these encounters only hints towards good friendship? Besides that, Lenora is still working to better her career and hasn't revealed her plans on getting married and welcoming a husband.
Short Bio and Wiki:
Lenora was born on January 4, 1985, in Westminster, London, UK. Her birth sign is Capricorn. Her current age is around 32 years. Her father's name is Frank, and her mother's name is Lucy. Her sisters are Amandla and Francesca, and her brother is Knowlton. Her height is around five feet five inches. She is highly skilled in salsa dance form.