Reminiscent of Lil Peep with a relatable layer of face tattoos, a new class of young rapper has stormed the world of songs with his self-made fan base. Famous as Lil Xan, all he need was a common platform for Sound Cloud and Youtube to equate the listeners with rhythmical raps of their choice. Lil Xan sure knows how to shake the game when it comes to making a name on his own.
Career and Progression
Music was always the way out for the high schooler, Xan as he grew up listening to 'De La Soul' and 'A Tribe Called Quest' with an early hip-hop and rap sparks. He started his career with his first track "Xanny Montoya" released on his SoundCloud page in May 2016. 
The recent release of his latest single "Betrayed" skyrocketed his listeners and is already making his way for mainstream attention. He never used any major label company's shadow to bring out his passionate music. A one-man army music artist gained all of his fans attention through Sound Cloud with 100,000 followers and YouTube with much more increasing numbers.

His other singles include "Slingshot," "Who are you" with albums like 'Troubles in the Trap,' 'Starburst & Cranberry Juice'.
How much is Lil Xan's Net Worth?
His recent works and popularity have inclined the fever pitch in his music career. He has gained much more height for an unsigned artist which ultimately will increase his finances too. According to a source, his net worth is around $100 thousand.
His Drugs Trouble
Xan is a high school dropout from his freshman year always inclined to the world of music and raps. Maybe getting inspired with Lil Peep, he started getting tattoos when he was eighteen first on his hands. His idea of tattoos was that it should be seen rather than hidden under materials. Then came the tattoos on his face and neck saying "Candy" his mother's name and "Zzz" with a light-hearted comic of his Xanax use. 
Also Read: Beth Thomas Wiki, Age, Family, Now
He has a way of conquering his demons through his music. His recent interview has emphasized the addiction of Xanax for two years of his life as his tattoo for Xanax and even a whole song named after it portrays the intensity of drug in his life.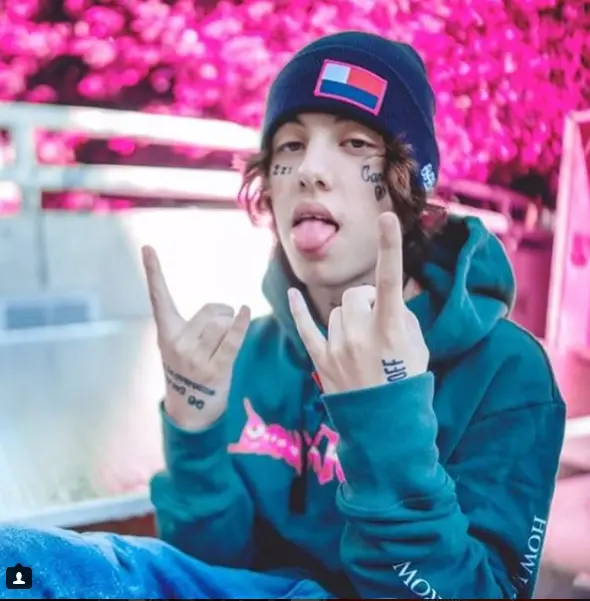 Source - Instagram
He said,
"I was painfully addicted to Xanax for like two years of my life, so anybody trying to tell me I'm a poser can shut the **** up. I know what it's like to be addicted to that. I was lucky enough to get off of that shit."
Lil Xan's Dating Life; Children!
Lil Xan's love life trails the history of his multiple relationships. Back in 2018, he was in an affair with Noah Cyrus. The couple started dating from June 2018 and drove their relationship further. Together they recorded a song called "Live or Die"; however, Lil denied to release the song claiming that the tune died.  Similarly, the lovebirds confronted the public at the Red Carpet event at MTV VMAs.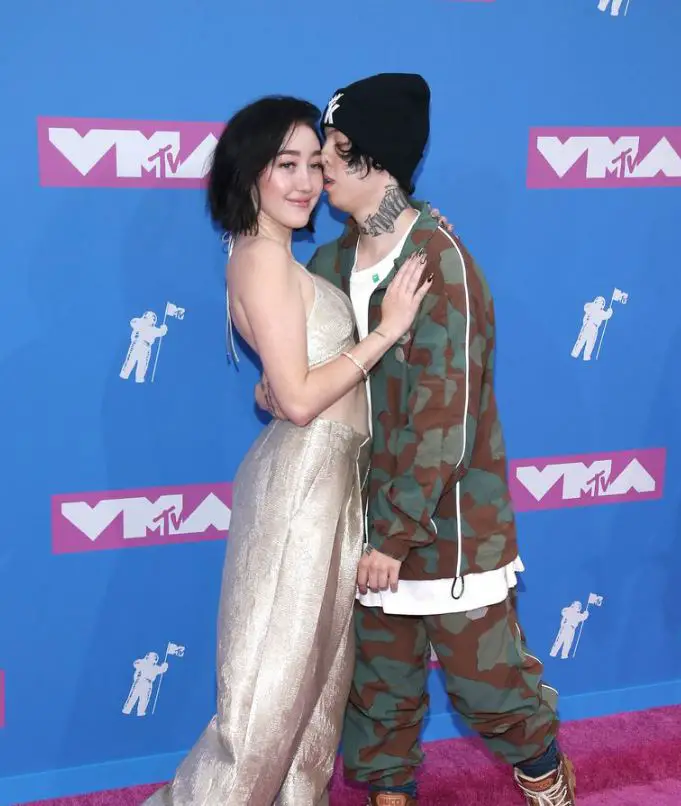 Lil and his ex-girlfriend, Noah at MTV VMAs (Photo: Getty Images) 
Despite their romances, the couple could not take their relationship ahead and eventually they dissolved their bond in September 2018. Lil disclosed that they have moved apart through an emotional post on Instagram and also accused Noah of cheating on him. Likewise, Noah also claimed that Lil was jealous as she sent him a picture of Charlie Puth's head photoshopped onto an adult star.  
After splitting with Noah, Lil moved onto another relationship and started dating his girlfriend, Annie Smith. As reported, Lil and Annie were best friends for a long time. As soon as the duo came out as a new couple, their engagement stories surfaced on the media with a series of talks and gossips. Annie posted a picture with Lil on Instagram during Valentine's Day, where she referred to him as her fiance and also thanked him for the love, in the comment. 
Later, in January 2019, Lil and his girlfriend announced that they were expecting their new child. Lil shared a picture on Instagram where he wrote that he was going to be a father. Also, he thanked Annie for saving him and stated that he loved her more than the words can describe.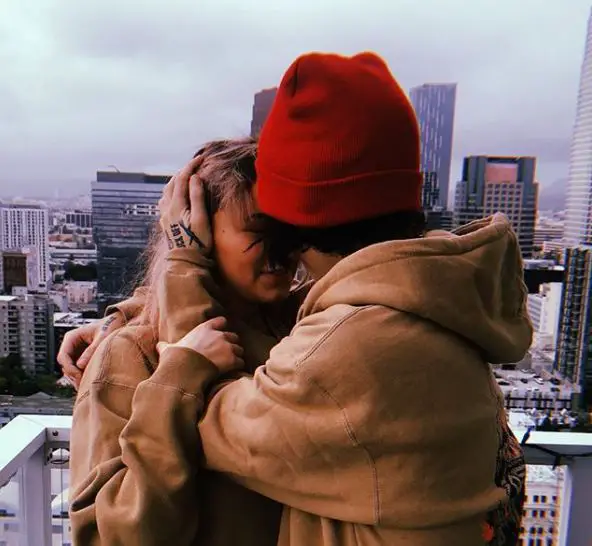 Lil disclosed that he was about to become a father in January 2019 (Photo: Lil's Instagram) 
Miscarriage, Faking A Pregnancy!
Despite their happy news of their expectation of their first child, Annie later revealed that she had a miscarriage in April 2019. On Instagram, she shared seven videos and several pictures where she dedicated a heartbreaking tribute to her child.
After the miscarriage, he along with his lady love Annie faced and fight off the rumors tha Annie was faking her pregnancy and her miscarriage. In the podcast in April 2019, Xan has shared his thought as to how the entire pregnancy thing could be fake. It was revealed that the ultrasound that the pair shared was taken from Google which further left fans in doubt as to whether Annie actually was pregnant. 
Regardless of the rumors, Xan and Annie still have a strong feeling for one another. 
Xan even explained in an interview that Annie lets him have physical relations with other women. Annie often sees him taking women to the bathroom and that she has no problem with that. Contrary to it, Xan has not spoken about whether or not he is fine seeing Annie in a physical relationship with other men. Their ongoing relationship is a weird one.
Seems Annie loves Xan to the core despite his ongoing antics and his outrageous behavior. We can only wonder how it takes before Annie finally has it enough. 
Discover More: Linda Holliday Wiki, Age, Net Worth, Bill Belichick
As of now, Lil and fiance Annie reside together. 
Short Bio
Diego Leonas, aka Lil Xan, was born on Sep 6, 1996, in California, USA and raised in Redlands, California. The 22 years has a mother named Candy as parents. As per a wiki source, the famous rapper enjoys a good height of 5 ft. 8 inches (173cm) and belongs to white ethnicity.