The name Lulu Wilson holds the prestigious recognition in Hollywood as a distinguished child artist whose acting is terrifyingly outstanding and much more realistic. Especially deemed with words like magnificent, excellent, and adorable, Lulu is a child actress known from her tremendous actings on Annabelle: Creation, Ouija: Origin of Evil, and on web series like The Haunting of Hill House.
Unlike others, Lulu grew up in a world of actings and performances. Since the age of three, she started her media career acting in commercials and working as a voice actress. However, her debut movie is 2014 with thriller Deliver Us From Evil and ever since she hasn't stop shinning. 
Lulu Wilson Wiki: Everything About Family
Lulu is a 2005 born movie actress, whose birthday falls on 5 October. She is a native of New York City and the youngest daughter amongst three children to their parents.
Explore More: Charlotte D'Alessio Weight Loss, Parents, Ethnicity, Dating Life
As evident on Instagram, her two siblings are sisters named Millie and Daisy.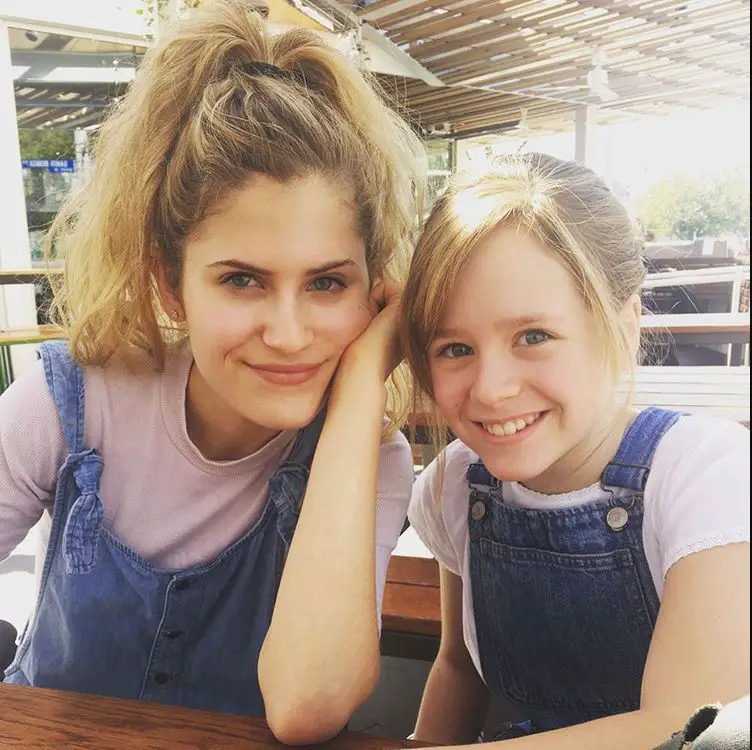 Lulu Wilson shared a picture with her older sister, Millie, on 12 March 2017. (Photo: Instagram)
Lulu started acting and performing since the age of 3, so it won't be wrong to assume that she spent most of her childhood in the sets. She first appeared on the small screen of the comedy-drama Louie in 2012, and two years later, she got featured in The Money. In the meantime, she also made her first film debut with Horror movie Deliver Us From Evil.
Know About: Landon Barker [Travis Barker's Son] Wiki, Age, Net Worth, Girlfriend
Lulu Wilson's Movies
Started acting since a toddler, Lulu holds a long list of films and shows credits, which are certainly more than her age of 14. She has made a remarkable presence in every movie she appeared in and has craved a reputed name.
Lulu's first TV movie was Louie in 2012. Later, in 2014, she bounced back with Black Box and Deliver Us From Evil. Also, she has portrayed the role of Mikalya in The Millers, Annie in Teachers, Marian Crellin from Sharp Objects, Young Shirley from The Haunting of Hillhouse, and many more.
Her other ventures are The Clinic, Ready Player One, Raised By Wolves, Ouija: Origin Of Evil, Gone Are The Days, Ready Player One, Raised By Wolves, Ouija: Origin Of Evil, Anabelle and many more.
Do Not Miss: Who Is Inka Williams? Details on Nationality, Ethnicity, Dating Status
As of now, Lulu is further set to add more lists into her credits with films like The Glorias: A Life on the Road, Becky, and new TV series like Star Trek: Picard and 50 States of Fright in 2020. 
Net Worth Related
Despite her strong portfolio in the industry, Lulu's net worth is not accurately disclosed. Even though she is too young to be earning, Lulu has already showered her family with all the good fortune and luxury from her early career.
Note: The average actors are paid the average salary of $50,224, rating $19.93 per hour. The least paid salary is $19k at $9.76 per hour, and the highest-paid salary is $182k at $99.73 per hour. And since Lulu holds more than dozens of acting credits, there is no doubt her salary is at the peak height.
Interesting Facts- Height
She is a fan of TV shows like 13 Reasons Why fan, Narcos, The Wizards of Waverly Place, and Stranger Things.
 
Lulu stands at a height of 5 feet 1 inch (1.55 m) and has a slim and light appearance.