Award-winning fitness trainer Lyzabeth Lopez is a holistic nutritionist and social media powerhouse who has earned a dedicated following of fitness enthusiasts and a highly respected brand in the health and fitness industry.
Her wealth of knowledge and infectious personality has helped her to establish herself as one of the success stories that champion the virtues of perseverance and dedication, from being a troubled teen experimenting and failing with crash diets and unhealthy fitness habits to becoming a holistic nutritionist who advocated proper and healthy eating without starving and depriving oneself.
Her 'Hourglass training' method focuses on inspiring women to embrace their curviness and emphasize general healthiness. She is honest about her past struggling with eating disorders like anorexia while aspiring for a stick-thin mole-like physique. Her honesty and openness are a fine example for teens and young women to follow towards achieving a generally fit body and not be guided by society's ideas of beauty.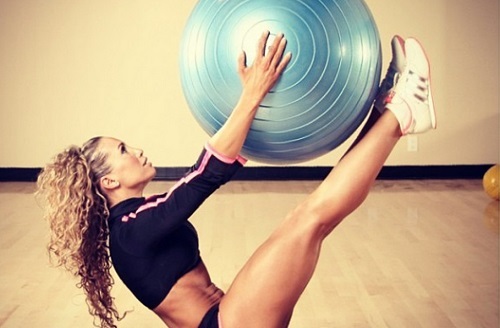 Rise Of Fitness Queen
Fitness Queen Lopez had always been an active kid with a keen interest in outdoor pursuits and sports. But at the age of 12, she met with grievous injuries which bound her to discontinue the gymnastics competition. Then she got attracted to weight lifting and started attending weight classes at her local 'Young Men's Christian Association' or YMCA under coach supervision.
But due to lack of having a women-centric exercising and nutrition routine, she started gaining weight; thus, she developed an eating disorder and gradually became addicted to exercising in her teenage years.
She enrolled in college to study fitness and lifestyle management and achieve numerous degree certificates on Fitness training, holistic nutrition, kinesiology, dynamic training, and Poliquin BioSignature. After years of hard work, she became a certified fitness trainer at the age of 18.
In 1999, She started with the 'WNSO' competition but realized that she still had some scope of improvement, so she took a break and joined back the competitive arena again in 2002.
In 2008, she made a significant decision that led her to success in the world of business. She started her fitness training program in 2008 under the name 'Hourglass Workout'. Since its inception, the fitness franchise has helped change the body shape and lives of more than 2000 women by training them to achieve the perfect hourglass figure. Her clientele includes famous actors, models, sports personalities, and socialites. She has been voted Trainer of the Year in Canada many times by various fitness groups.
Lyzabeth's Net Worth And Income
Lyzabeth has an estimated net worth of around $1 million, and she earned that sum of money from her fitness career. Furthermore, as per sources, a fitness instructor makes an average salary of $47908. She makes around $3990 to $ 6650 per promotional post on her Instagram.
Life Besides Fitness
Lyzabeth enjoys both her fitness life and her personal life. Currently, she is busy with her son Tyson, whom she welcomed on 20 January 2019. She hasn't married yet but has children. Unfortunately, there is a mystery about the baby's father. And currently, she usually doesn't speak about her personal life in the media or public. Furthermore, she hasn't mentioned her affair publicly and managed to keep it low profile. She is living her life happily and just focusing on her career.
Short Bio
Lyzabeth Lopez was born on 1 March 1981 in Toronto, Canada, as per wiki. The fitness instructor stands at the height of 1.65 cm (5' 5") and belongs to mixed ethnicity as she has Venezuelan, Israeli, and Italian ancestry.
She pursued her studies to consider health and lifestyle management and has gained some degrees, including Fitness training, kinesiology, holistic nutrition, and adequate training and Poliquin BioSignature. She was into bodybuilding at the age of 12.