British actress Maddison Jaizani in recent years has been the name on everyone's lips. With good looks and mind-blowing performances, Maddison's fame has catapulted through the roof. She is best known for her works on Versailles and Into the Badlands. 
Starting with modeling, Jaizani moved on to Television and made her debut on an episode of Tyrant. Since then, Maddison has slowly but steadily made her way into the hearts of audiences worldwide. 
Dating Boyfriend or Single?
Maddison Jaizani's love life trials her love connection with few guys. She was in a relationship with star Luke Pasqualino. Their relationship could be seen vividly on social media—enjoying vacations and relishing moments together. In a few of her post, she has even mentioned him as 'Baby.'
But it seems, their relationship could not last very long and the pair reportedly split. The couple's last picture on Instagram was in August 2018, where they can be seen enjoying their dinner together. 
Afterward, Maddison was briefly linked with Louis. The two were pictured together, which only gives a hint about her relationship coming to an end with Luke. However, in April 2019, there arose a twist when Maddison's father shared the couple's goal picture of Maddison and Luke with a caption, 'These two x.' Neither of them has come forth to talk about the fact.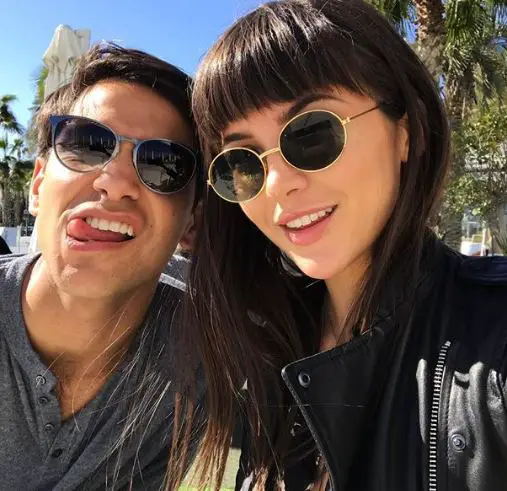 Maddison posed for a photo with Luke (Photo: Instagram)
Read More: Nathalie Emmanuel Married, Boyfriend, Parents, Net Worth
So it would seem, as of 2019, Maddison's a kind of a mystery to the fans. It is unclear as to whether Maddison is dating or in a relationship with any guy. There has not been rumors indicating at a possible romance with anyone which could show a potential romance.
Net Worth
Maddison is an actress and a model. She made her TV debut by starring in an episode of the series Tyrant. Before that, Maddison worked as a model. Over the years, she has worked in several different TV series.
Amongst them, Jaizani is best known for her roles as Sophie in Versailles and Odessa in Into the Badlands. It was her role in Versailles that announced her arrival into the entertainment industry. In 2019, she debuted in the movie Nancy Drew portraying the character of Bess Marvin.
As for her net worth, the official sum has not yet been revealed, but it would be fair to guess that she could hold an amount well in the range of thousands.
Wiki & Bio
Standing at the height of 5' 7" tall, Maddison Jaizani was born on the 5th of June 1995 in Manchester, England. She grew up with two siblings Gabe and Milan Jaizani.
Maddison holds British nationality and is of Iranian and British ethnicity as a result of her father and mother's family background.
Maddison's Family
Maddison's parents seemed to have separated from one another as evident by one of her mother's Instagram posts where she can be seen enjoying dinner with a different man.
Interesting: Doug McMillon Net Worth, Wife, Children
In a tragic event, Maddison's biological father, Falahal Jaizani, passed away on the 2nd of July 2019. The loss of her father was a hard one for Maddison to take in, but she managed to pull herself through the tragedy and has since come out stronger and bolder.