If you are inspired to one of the biggest names in fashion world Yves Saint Laurent, then being posh comes to you almost naturally.
If you have watched Made in Chelsea and thought that the real-life of Mark-Francis Vandelli would be any different, then think again. The TV personality who rose to fame after appearing in the TV show Made in Chelsea is as precious as his onscreen character.
Mark Francis Vandelli's Net Worth
If you are wondering how much Mark's net worth is, then the answer to it would be £2 million. Though he has accumulated an enormous net worth through his work, Mark, however, was born with a silver spoon in his mouth. In addition to his net worth, he has also inherited the fortune of his millionaire parents.
His mother Diane Boulting-Casserley Vandelli has been rumored to have a background of the actual Russian Monarchy.
Find More About: Jack Brooksbank Wiki: Age, Parents, Job, Net Worth- All About Princess Eugenie's Fiancé
And being the only son, Mark has inherited his mother's fortune. Mark is also the son of former Italian industrialist Marzio Vandelli. So, while other actors have to work hard to enjoy a lavish lifestyle, Mark hasn't seen a day without it.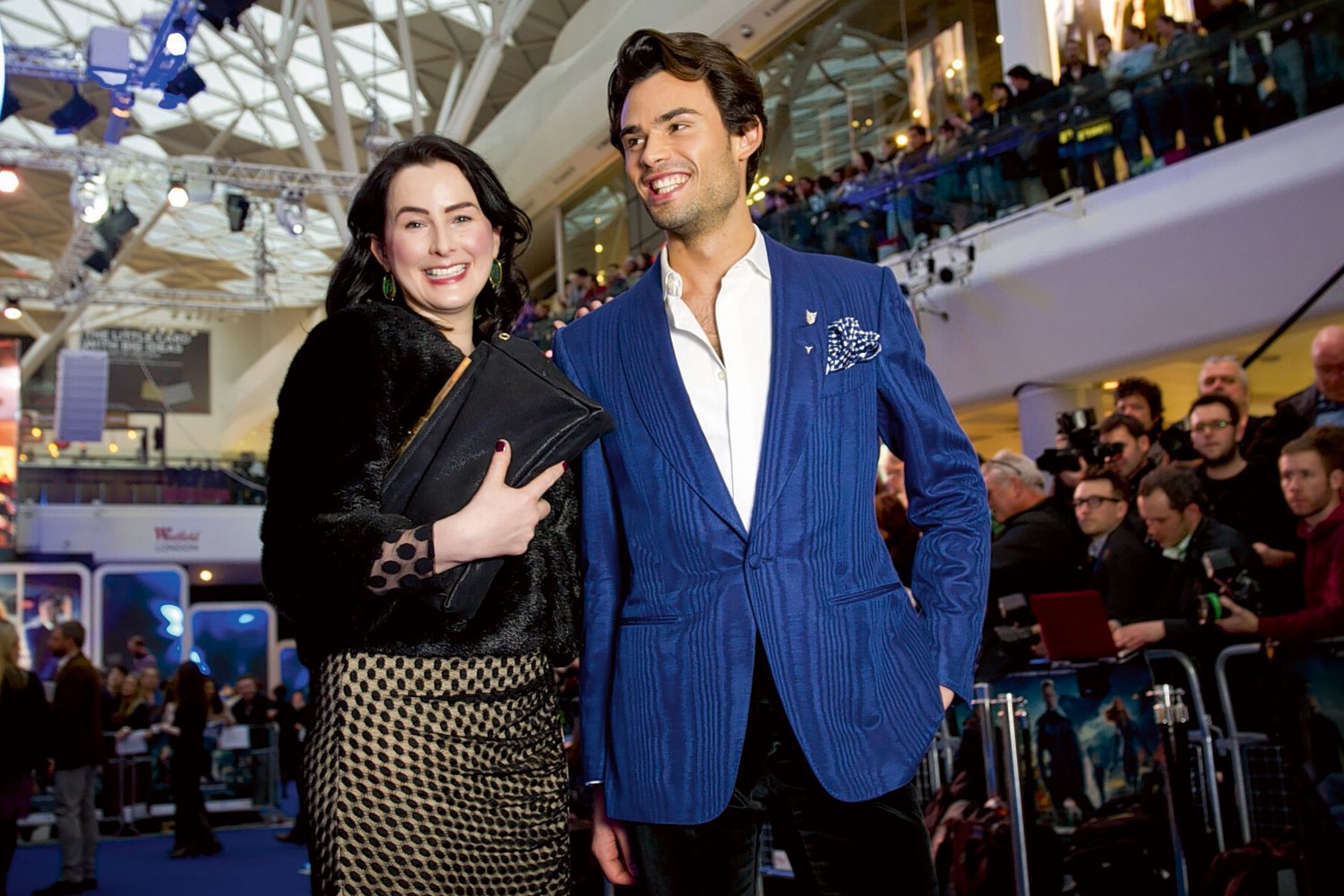 Mark with his mother, Diane, posing for the cameras at an event ( Photo: Evening Standard)
If you are as productive as Mark, it's almost sure that you have been exposed to the world of fashion. Other than being an actor, this posh socialite also owns a French atelier Gripoix in Paris that supplies jewelry to big fashion houses like Chanel, Tom Ford, and Goyard.
Learn About: Alex Mytton Wiki, Girlfriend, Family, Net Worth
Left The Show 'The Jump'
After fracturing the ankle, the Made In Chelsea star, Mark-Francis Vandelli left the Channel 4's The Jump in February 2016. Also, he became the fourth celebrity to leave The Jump. `The 29-year-old reality star was rushed to the hospital after the injury on 7 February's show. Also, he announced that he would not be returning to the show.
As per the Channel 4 spokesperson, he did receive the immediate medical attention after the accident. Similarly, the fellow contestant Brian McFadden flashed the speculation of that he had undergone through the operation as he posted a picture of Mark on the hospital bed. He wrote; "Even post-surgery MarkVandelli looks like a Versace model!!" in the caption. However, the post has been deleted as of now. 
Is Mark Dating Anyone Or Is He Gay?
Mark has never really answered the question about his sexuality. In Mark's own words, he doesn't see why anyone should be interested. On the occasion of an interview on March 2014, when Evening Standard magazine brought up the topic about the assumption of him being gay, he answered,
'I don't talk about it. I don't see why anyone should be interested. I mean, I am what I am. I've had a lot of girlfriends. I'm obsessed with women. I was brought up around women. I adore women. I venerate women. I find them fascinating, so intriguing. There's nothing more beautiful than a beautiful woman. There's no one whose company I can enjoy more than a girlfriend's. And I'm lucky to have some great ones.'
He didn't address the rumors about being gay, but the people were excited when Mail Online posted the picture of him kissing a mystery man on 27 May 2014. It was rumored that Mark had introduced the man to his parents as well. But as the man hasn't been spotted with Mark after this instance, his relationship with remains a mystery.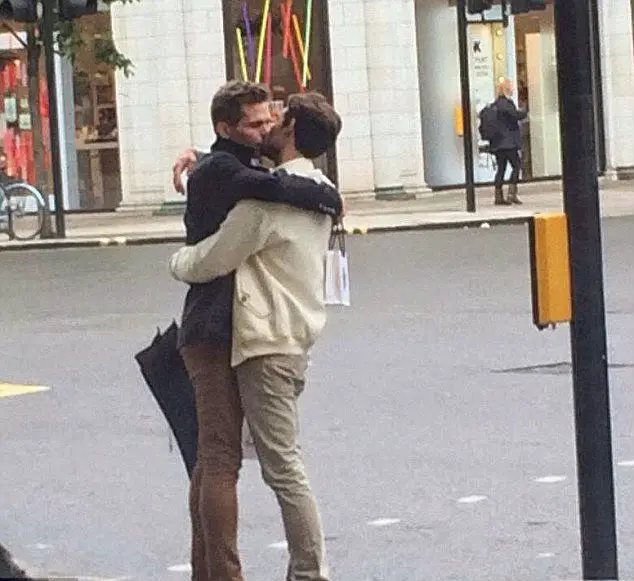 Mark Francis Vandelli kissing a mystery man (Photo: dailymail.co.uk)
See: Riz Ahmed Married, Wife, Girlfriend or Gay, Dating and Net Worth
And as for his current relationship status, it is not sure if he is dating anyone or not. As Mark hasn't announced his relationship with anyone at the moment, it can only be assumed that he is currently single. However, he often is seen poking fun regarding love life.
Mark Francis Vandelli's Wiki
Mark's date of birth is 14 October 1990. The Britsih actor does the justice to the tall height that he possesses. He went to St.Paul's School and later attended Art History at University College London. At the age of 21, Mark got featured in Esquire's list of Britain's best-dressed men. Well, Mark can also speak five different languages.