Mark Rober is one of the astonishingly brilliant minds present on YouTube. He runs a self-titled channel through which he conducts amazing scientific experiments and also teaches his viewers the science behind them. 
Delivering knowledge through an amazing but simple presentation, Mark has gained a subscriber count of more than 10.2 million with more than 1.07 billion video views, as of January 2020.
Furthermore, what's even more interesting is the fact that Mark is a successful mechanical engineer, who even worked with NASA's Jet Propulsion Laboratory for almost nine years on the Curiosity Rover. His background in physics and the ability to explain the principles behind some complex theories in such a simple way has made him such a phenomenon on the YouTube platform.
Mark's Bio; Age & Education
Mark Braxton Rober was born on 11 March 1980. Talking about his parents, he lost his mother to ALS at the time of his tenure on the Curiosity Rover, while his father made an appearance on his video about the Curiosity Rover landing.
Another Mechanical Engineer Star:- Aron Ralston Bio, Married, Children, Net Worth
The Los Angles, California native went to Brigham Young University to study Bachelor of Science in Mechanical Engineering. After earning his Bachelor's degree, the YouTuber went to the University of Southern California for his Master's degree in Mechanical Engineering.
Is Mark Married? His Wife
Mark is married to his sweetheart, who goes by the name Lisa Rober. Lisa is seen in the YouTuber's videos every now and again. She also makes a lot of appearances in Mark's Instagram.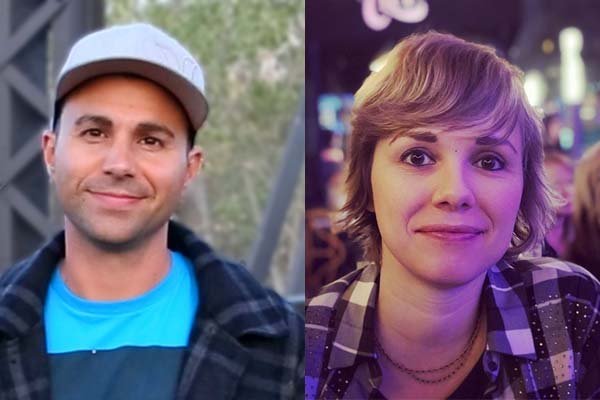 Mark Rober alongside his wife Lisa Rober (Photo: wikinetworth.com)
The two have a son, who suffers from Autism. Mark once described spending twenty minutes of his nighttime routine with his son and stuffed animals as the best part of his day. Furthermore, he also tweeted a picture on 3 May 2016 of his son's arms showing the difference between the broken (right) and the unbroken one (left).
Related To His Net Worth
Mark earns his living mostly through his YouTube channel of over 10.2 million subscribers. Before he started his channel, he worked as a mechanical engineer at NASA's Jet Propulsion Laboratory from September of 2004 to June of 2013. 
A NASA Legend Everyone Should Know About:- Katherine Johnson Wiki, Age, Still Alive, Husband, Net Worth
After his career at NASA, he became the Vice President of new product designs at Morph Costumes from June 2013 till June 2015. Later, he worked as a product design engineer at Apple from June 2015 to June of 2019.