Brave are those who cope and survive not only onscreen but off-screen battles as well. "Drop Dead Gorgeous" star, Mindy Sterling is an actress and a survivor who victoriously fought her way through breast cancer. Despite the tragic situation, Sterling remained calm and didn't lose her hope. She is now cancer-free and is living a happy life with her son Max.
Career and Progression:
Mindy Sterling is an actress famous for her role as Frau Farbissina in the hit "Austin Powers" movies. Her other contributions in the film industry are, "How the Grinch Stole Christmas" in 2000, "Drop dead Gorgeous" in 1999 and book trailer parody of "The Hunger Games" entitled as "The Hunger Pains" in the year 2012.  
Apart from movies, she has starred in television shows and voice acting. Some of her famous television shows include, "My Worst Enemy" and appearance as 'wedding planner' and 'casting director' in one of the favorite audience show, "Friends" in 1996 and 2004.
The Best Gift from her Failed Marriage; Her Son, Max!
The "Austin Power" star, Mindy was previously married to her ex-husband, Brian Gadson. The former couple together has a son named Max, who she feels is a blessing and the best gift she had from Brian. Max aged 22 is an autistic patient who started his career as a standup comedian in 2016.
After her divorce, Sterling raised her son as a single mom. She shares a special bond with her son and often posts pictures of him in her social media. Mindy referred her son as her date in one of her Instagram posts from December 31, 2017.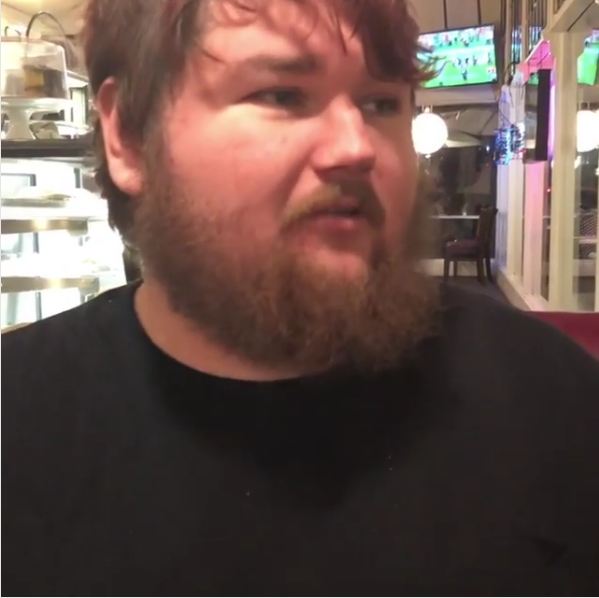 Caption: Mindy Sterling's son and her date, Max on the New Years Eve.
Source: Instagram
Sterling's Battle with Cancer:
In the year 1998, Mindy was diagnosed with breast cancer after her routine checkup and mammogram. Before she found out about the lump in her right breast, she had her left breast removed and treated with radiation therapy a few months before.
However, after various sessions such as chemotherapy, lumpectomy, and radiation treatment, Mindy is living a healthy and cancer-free life. She claims that her battle with cancer made her realize how dangerous the disease is and that everyone should have known about it. Back in 2004, she shared a valuable lesson with USA Today:
"It is so important to talk about your cancer and the feelings you have about it, I only found out later that my husband was really afraid but didn't want to talk about it. I think it's really important for caregivers to also get support. I know it was harder for me taking care of my dad during his cancer than it was going through my own. You feel more helpless as a caregiver."
What is Mindy Sterling's Net Worth?
The American sitcom, "Friend" guest star is one of the most loved actresses in the film industry. She has been a part of numerous movies and television sitcom in her life. The successful and talented actress reportedly has a net worth of $4 Million.
Family and Short Bio:
Mindy is a daughter of actor, comedian and singer, Dick Sterling and the dancer mother, Bookie. Sterling was born and brought up on July 11, 1953, in Paterson, New Jersey. Mindy is the second child among the two children and has an older brother.
According to wiki source, Mindy currently aged 64 started her acting in her young age. When at 13, her father sent her to acting class, and she credits her father for what she is today.